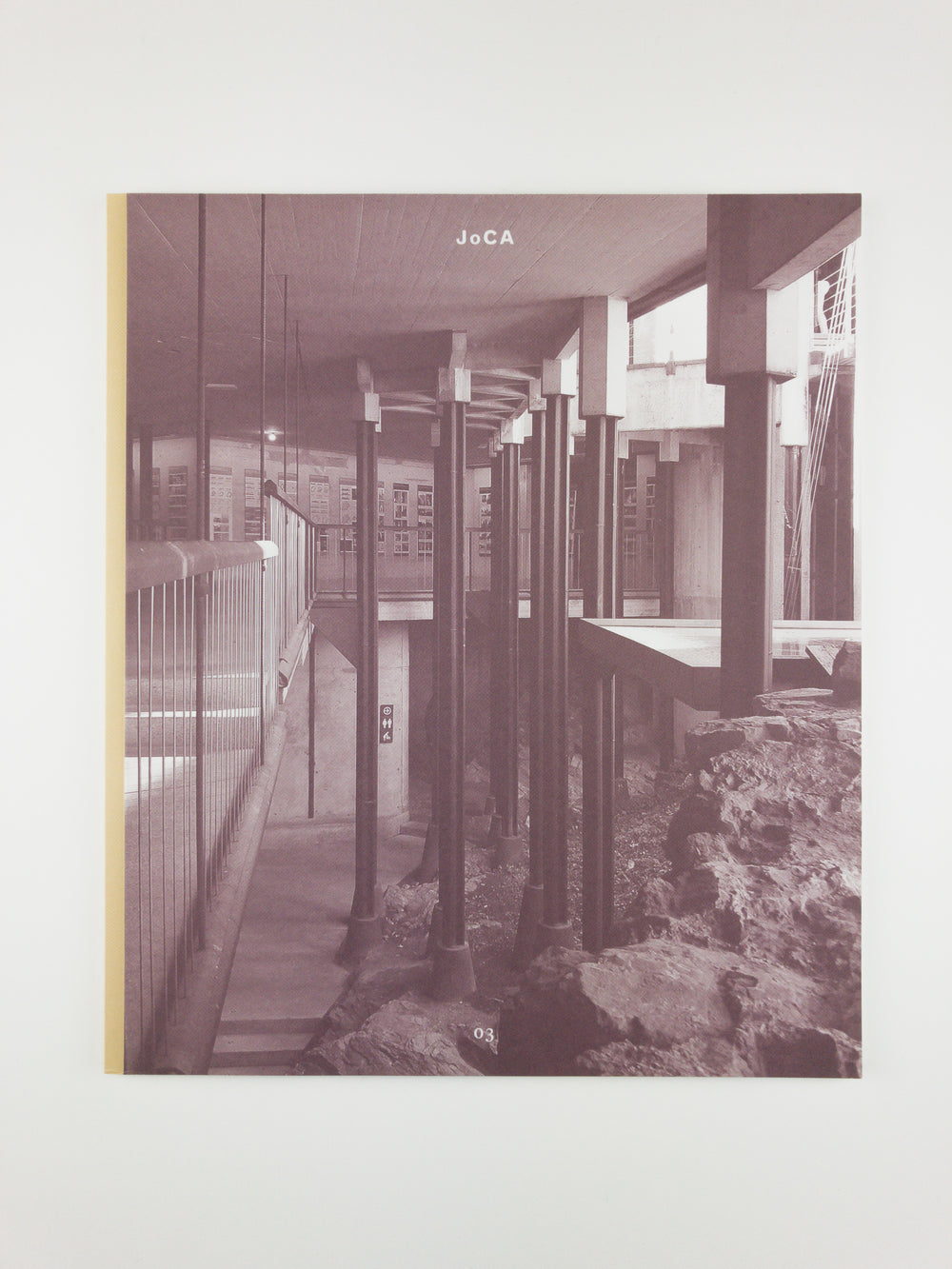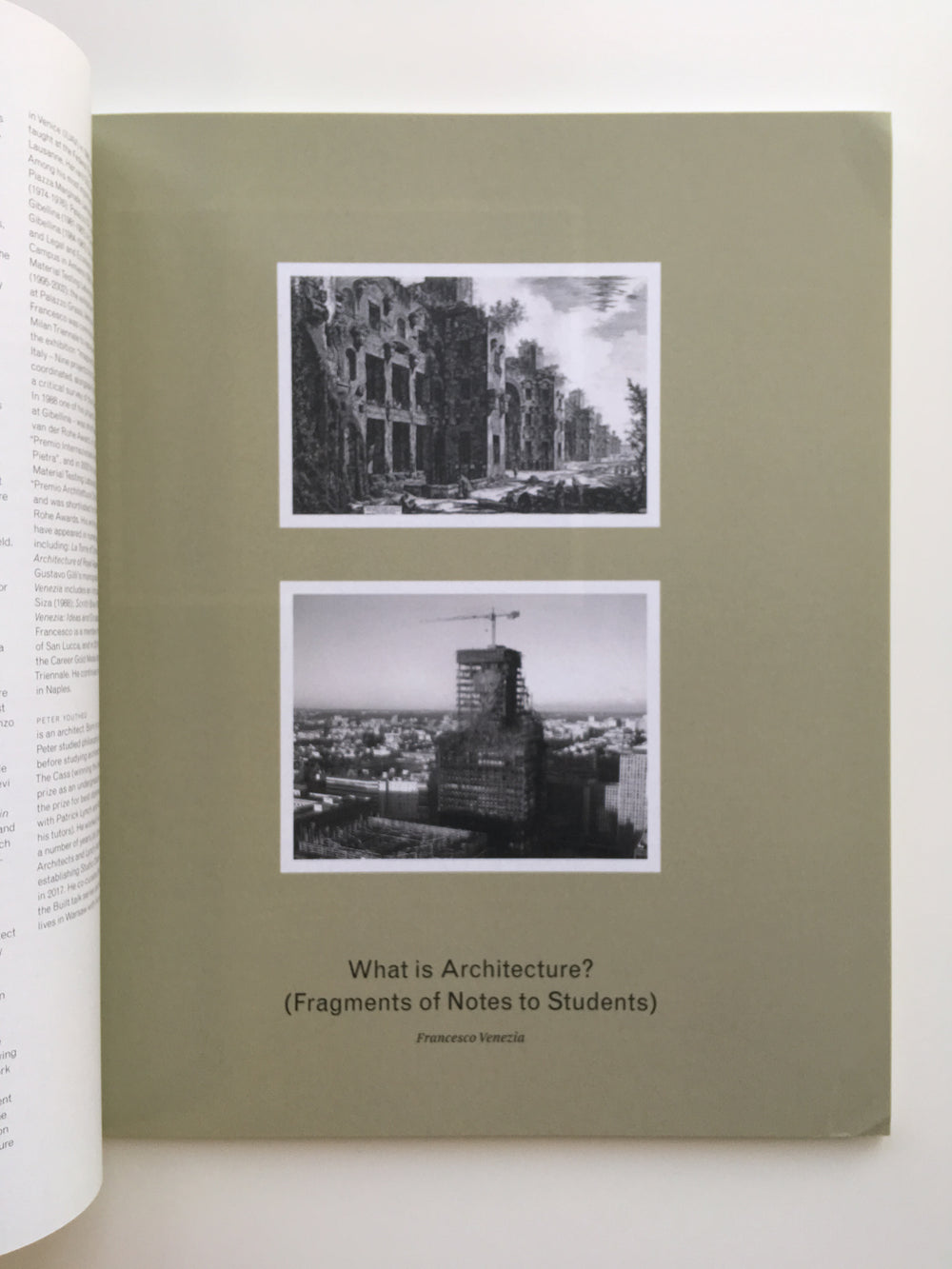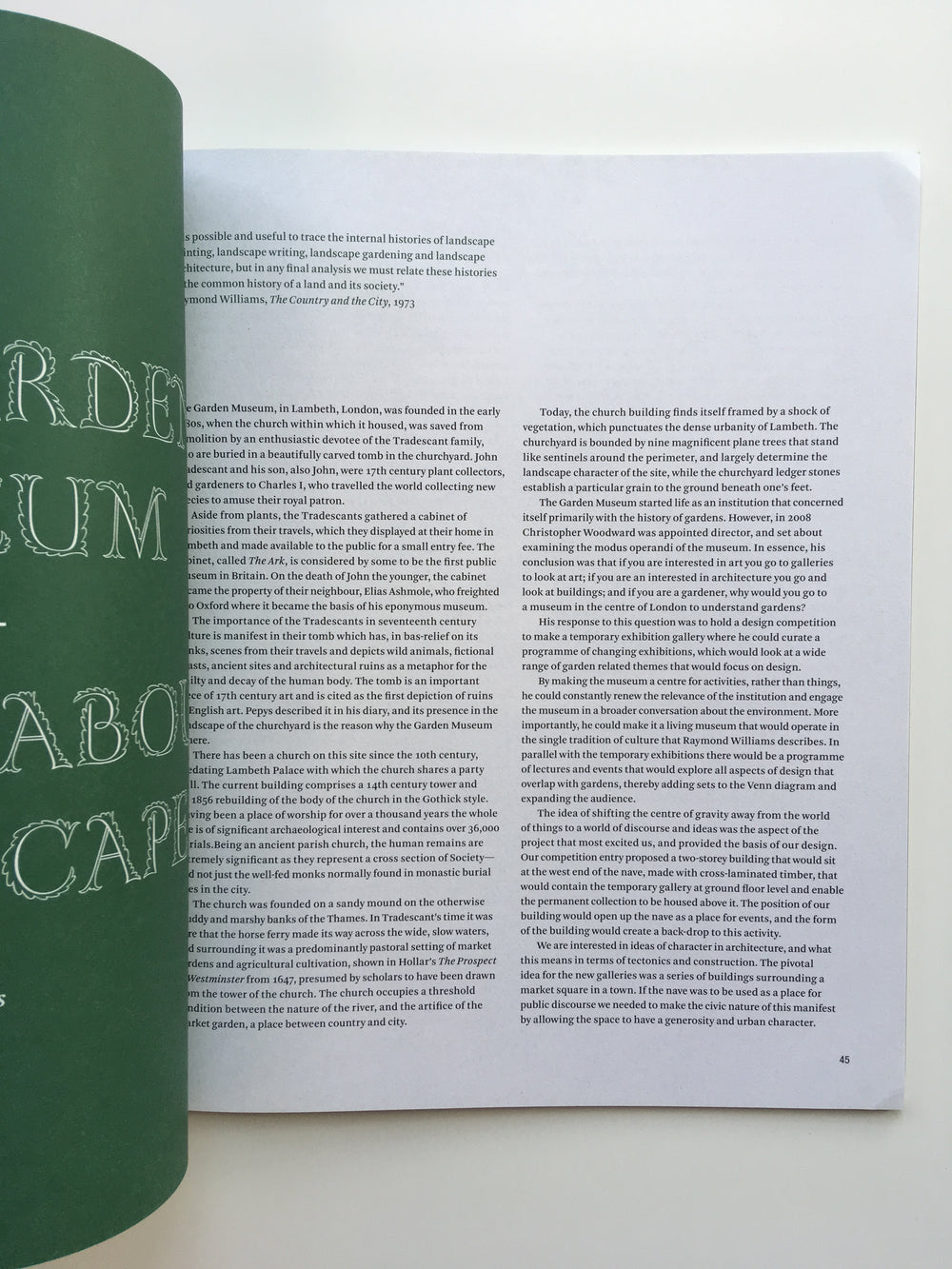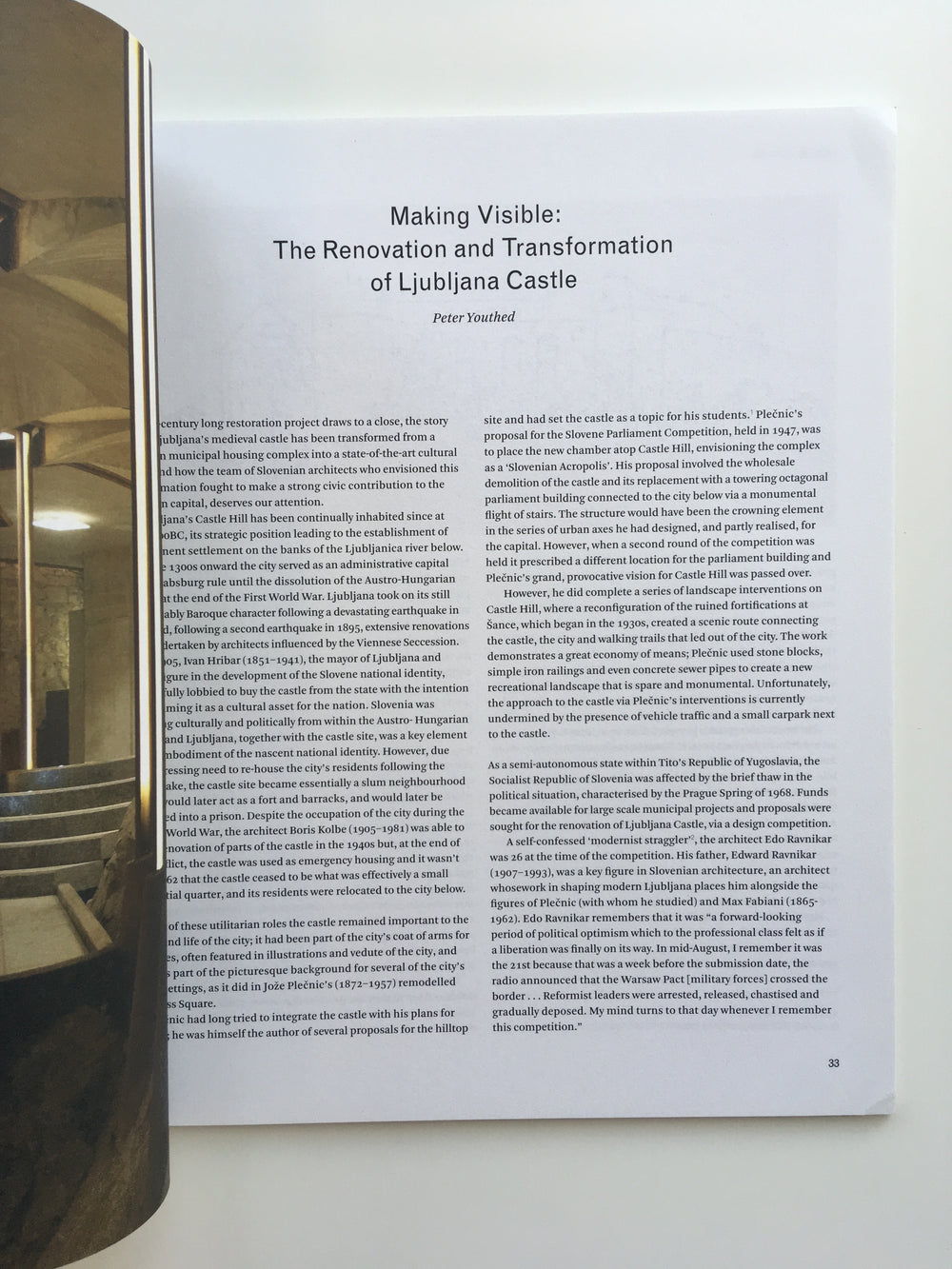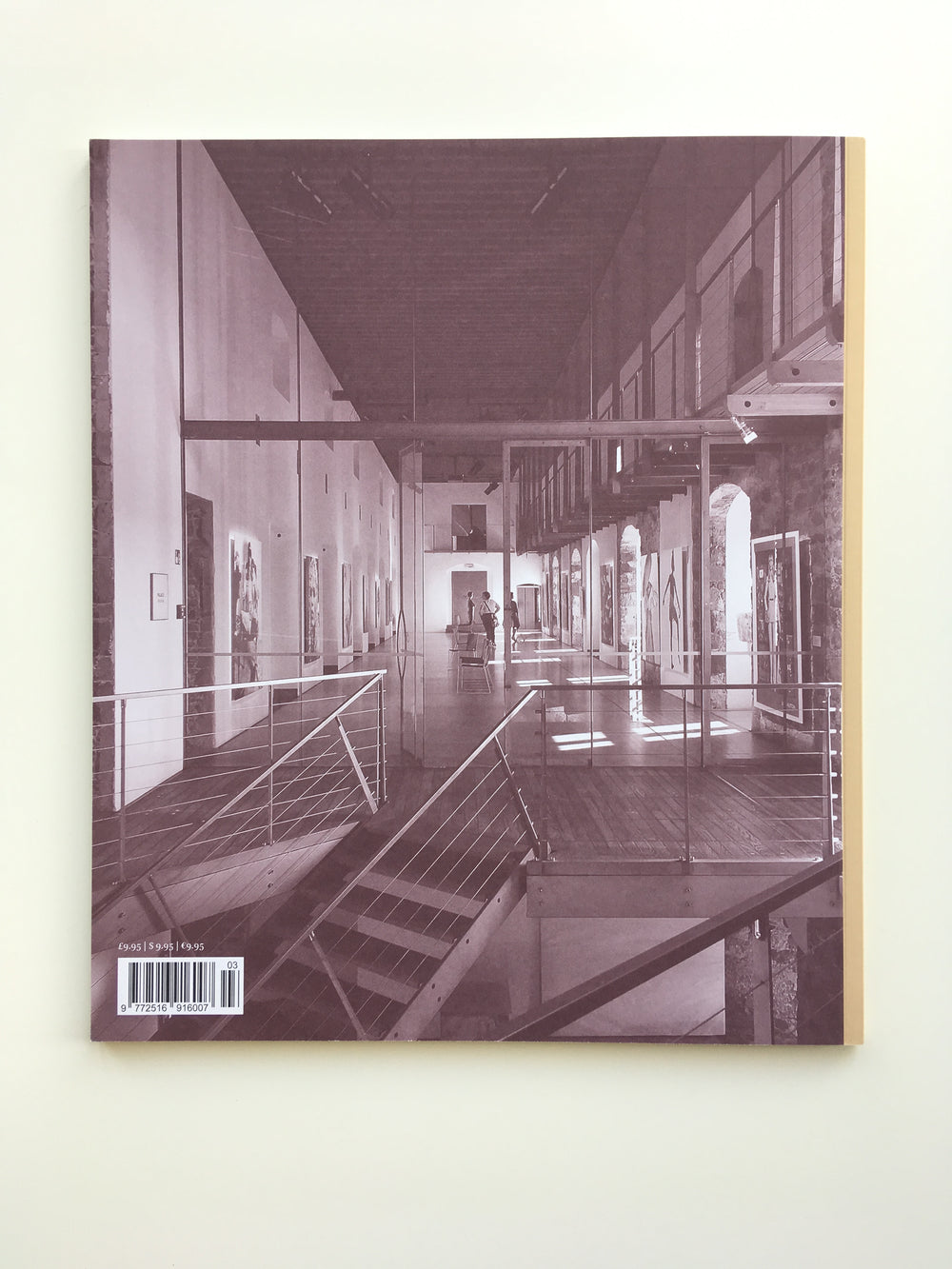 Issue three of the JoCA brings together a series of essays and visual essays that consider the theme of Ruin, or more precisely, the role of "time" in architecture.
The Journal of Civic Architecture includes essays, visual essays, drawings and design projects that relate architecture, photography, literature and criticism to city life. Each issue is edited by Patrick Lynch, and addresses a series of unpredictable themes concerning urban culture and imagination. 
Contributors to issue 3 of the JoCA include the architects Francesco Venezia, Alun Jones, David Evans and Peter Youthed, novelist Tom McCarthy, artist Eva Stenram, architectural historian Nick Temple and poet Emily Hasler.
Editor: Patrick Lynch
Year: 2019 
Dimensions: 24 x 28 cm
Cover: Softcover
Language: English