Hey Lady Issue 7: Sylvia Rivera
Hey Lady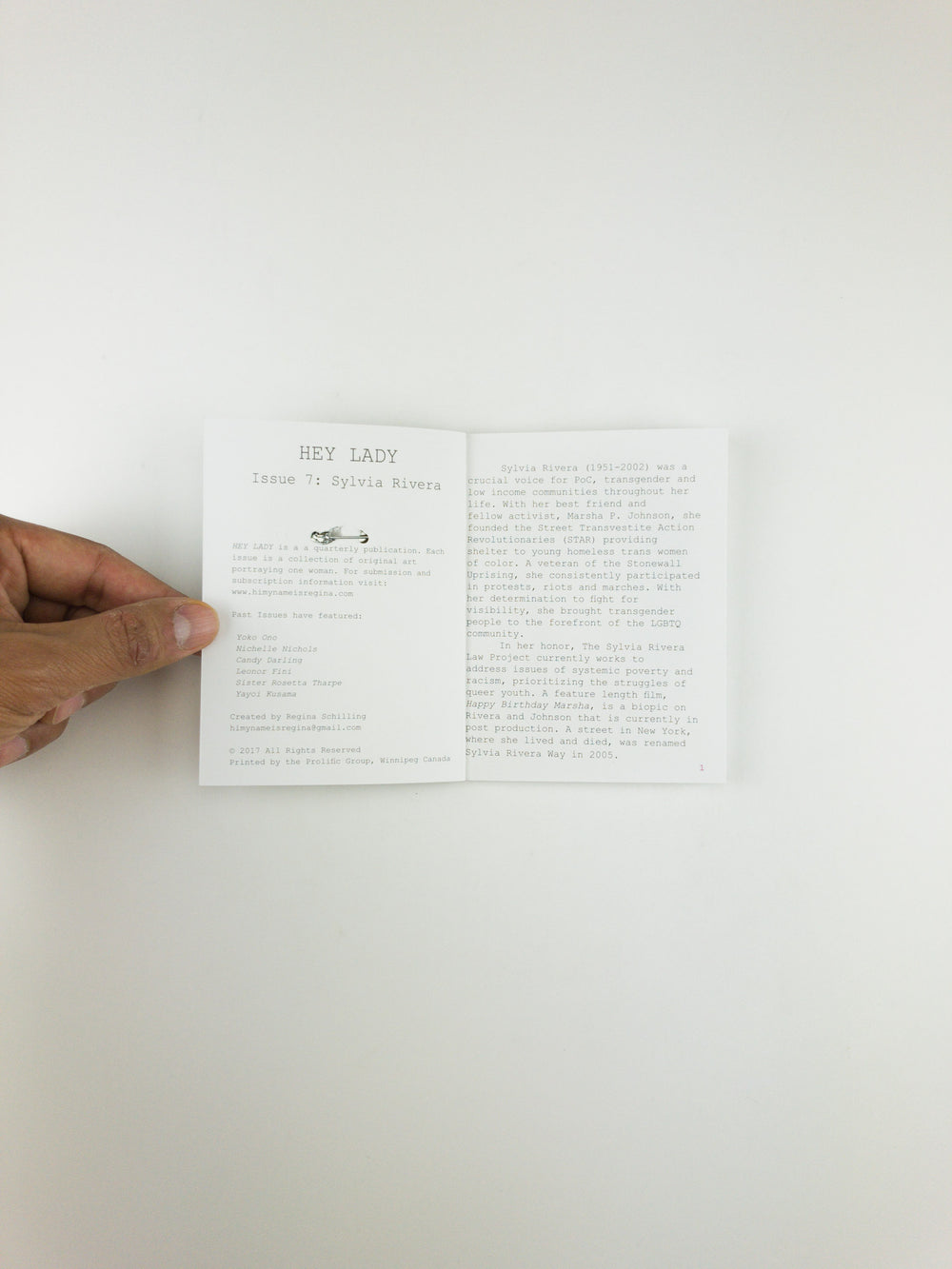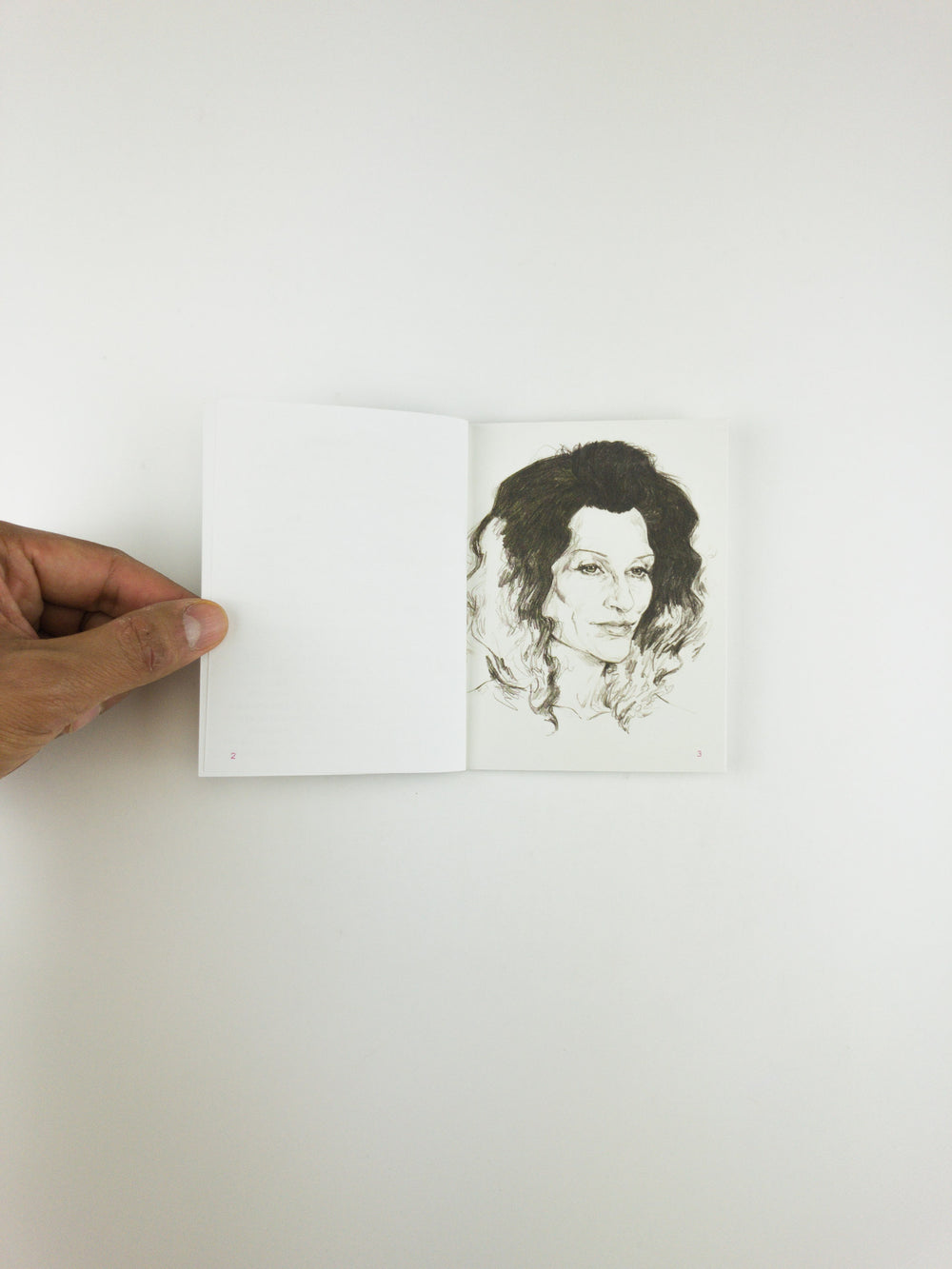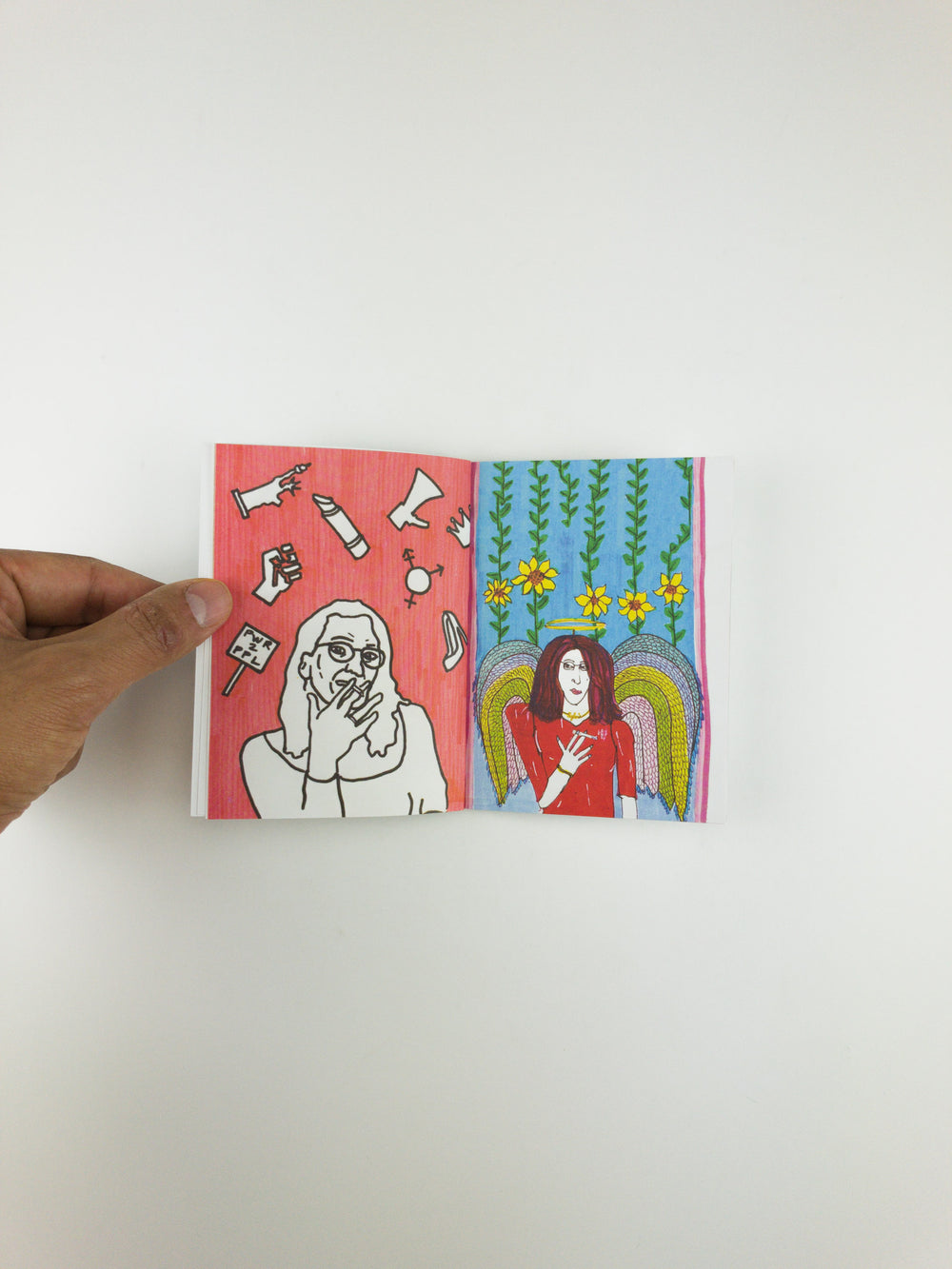 Hey Lady Issue 7: Sylvia Rivera
Hey Lady
Issue 7 of Hey Lady features Sylvia Rivera (1951-2002). She was a crucial voice for PoC, transgender and low-income communities throughout her life. With her best friend and fellow activist, Marsha P. Johnson, she founded the Street Transvestite Action Revolutionaries (STAR) providing shelter to young homeless trans women of color. A veteran of the Stonewall Uprising, she consistently participated in protests, riots, and marches. With her determination to fight for visibility, she brought transgender people to the forefront of the LGBTQ community.
In her honor, The Sylvia Rivera Law Project currently works to address issues of systemic poverty and racism, prioritizing the struggles of queer youth. A feature-length film, Happy Birthday Marsha, is a biopic on Rivera and Johnson that is currently in post-production. A street in New York, where she lived and died, was renamed Sylvia Rivera Way in 2005.
Hey Lady is a quarterly publication with each issue featuring a collection of original art portraying one woman. Each issue also comes with a portrait button pin of the featured woman attached to the cover.
Year: 2016
Pages: 34
Dimensions: 3.87 x 4.87 in.
Cover: Softcover 
with a 2.25" handmade portrait button attached to the front cover
Language: English