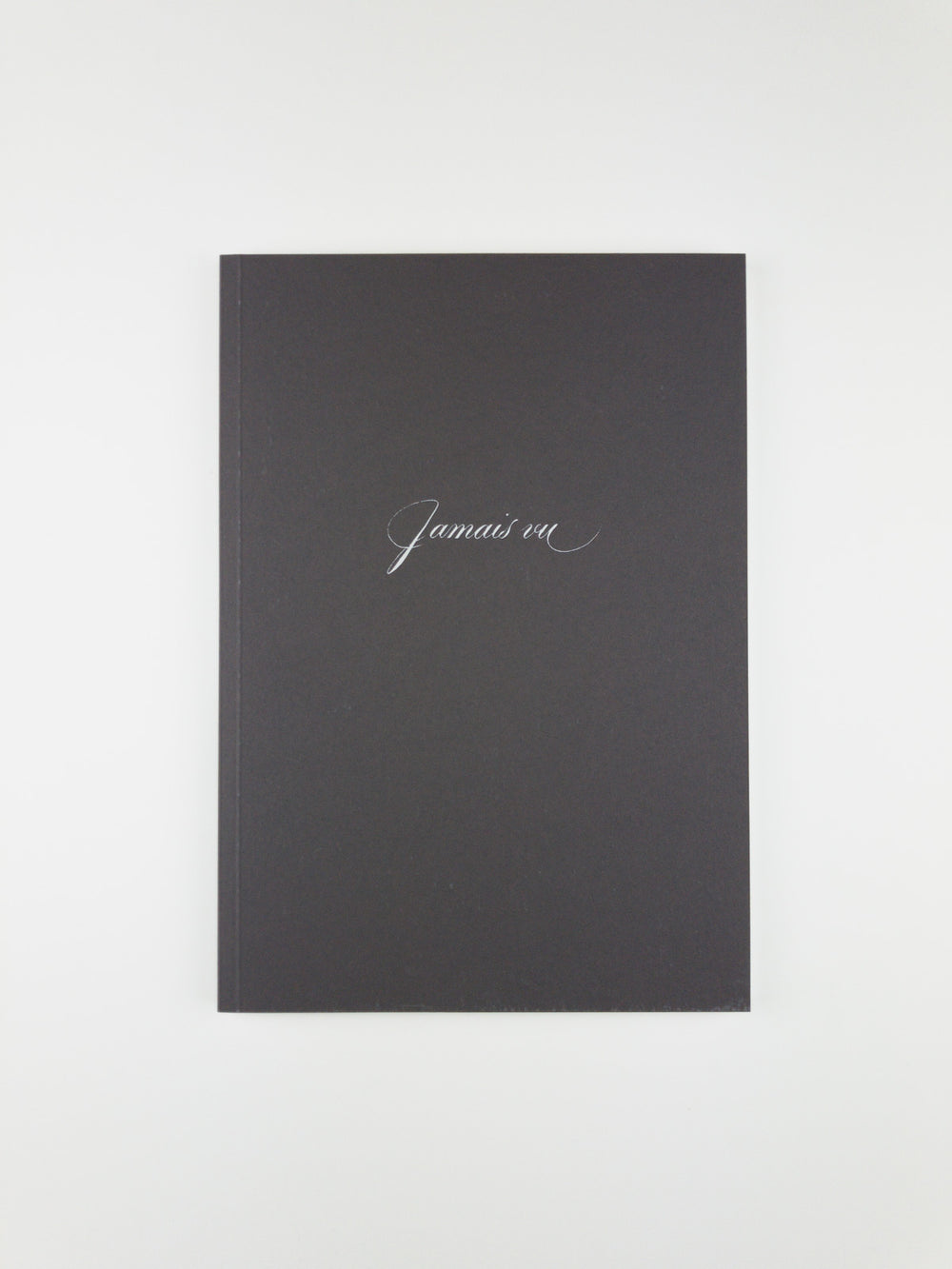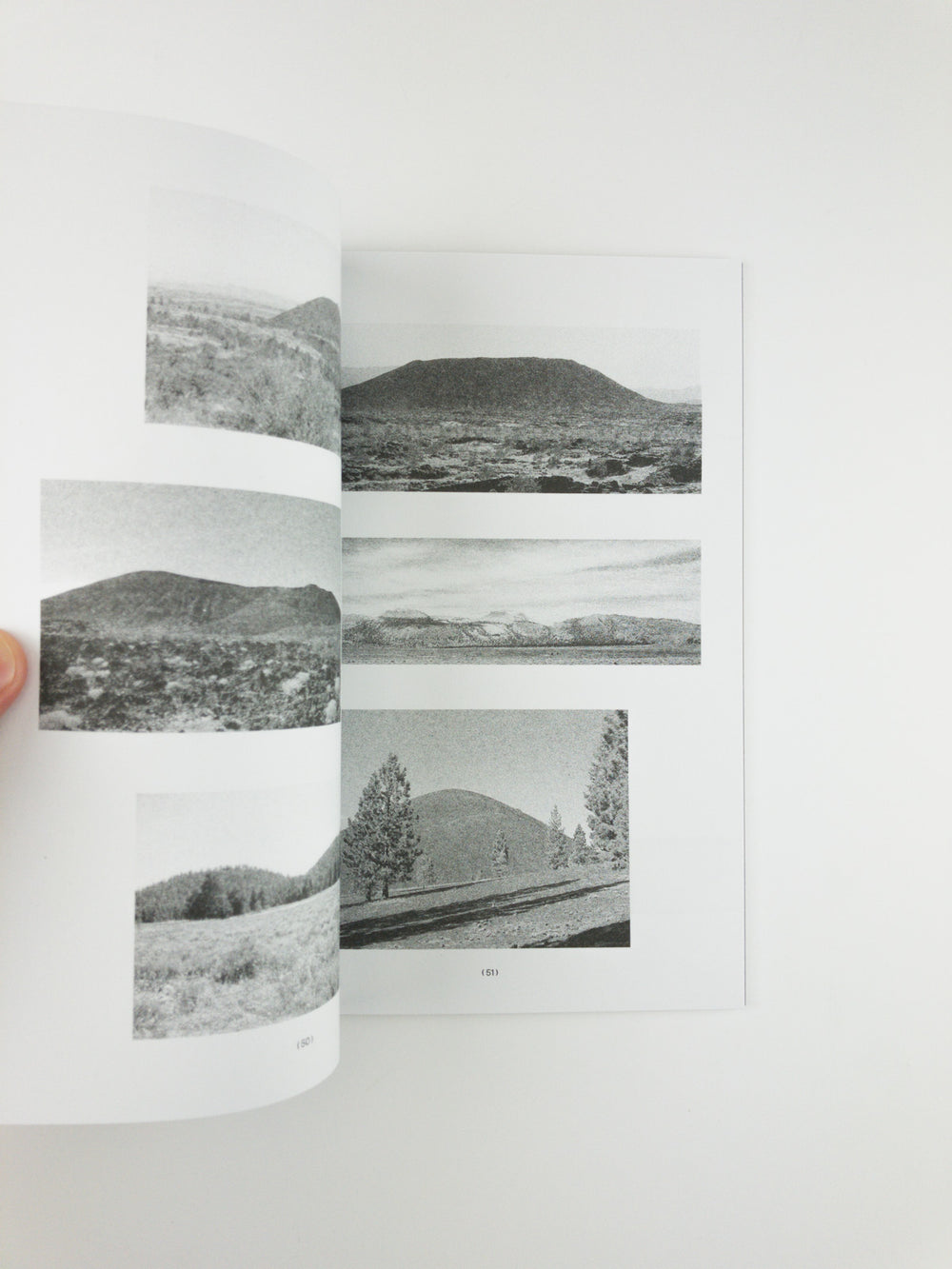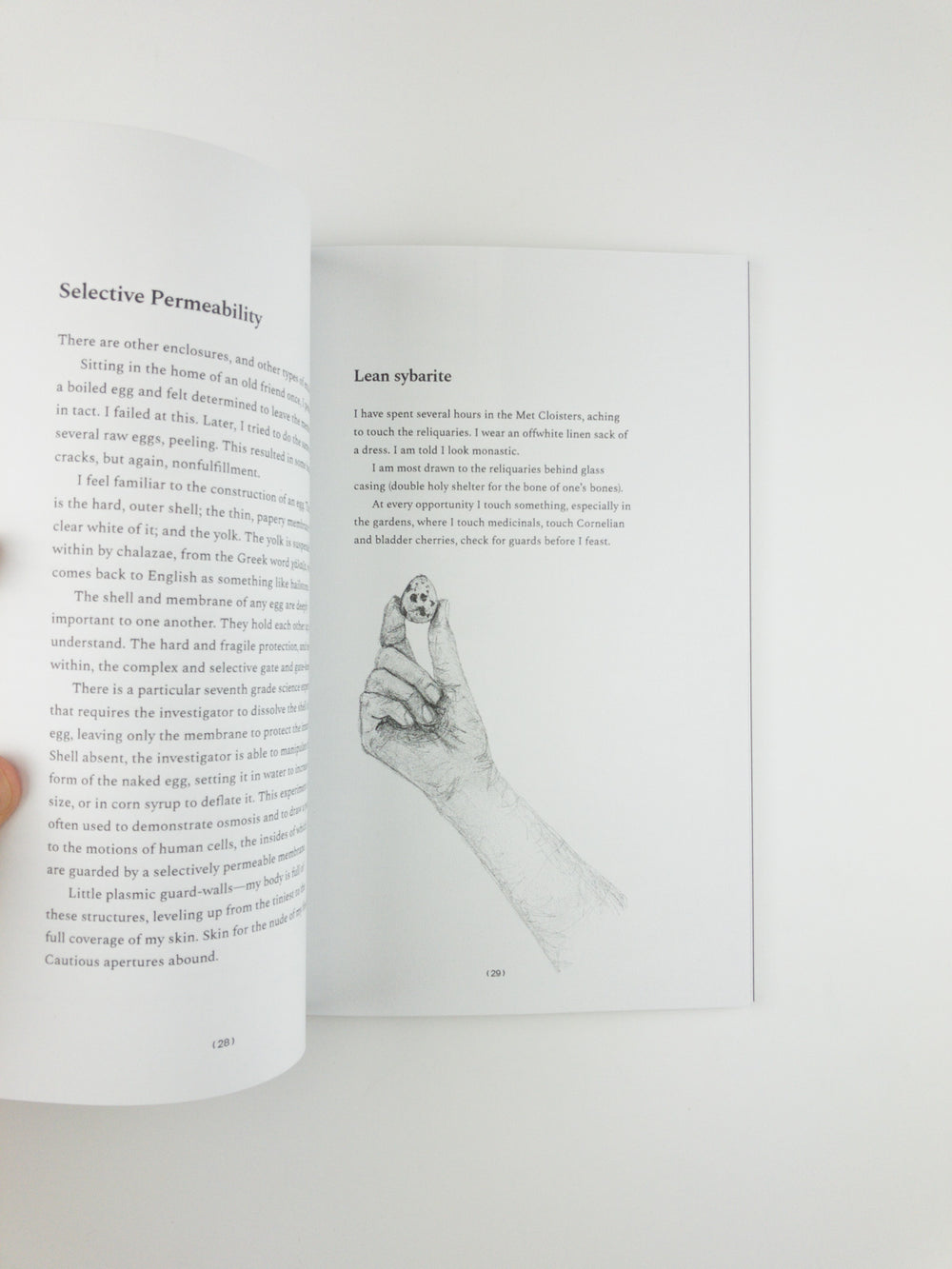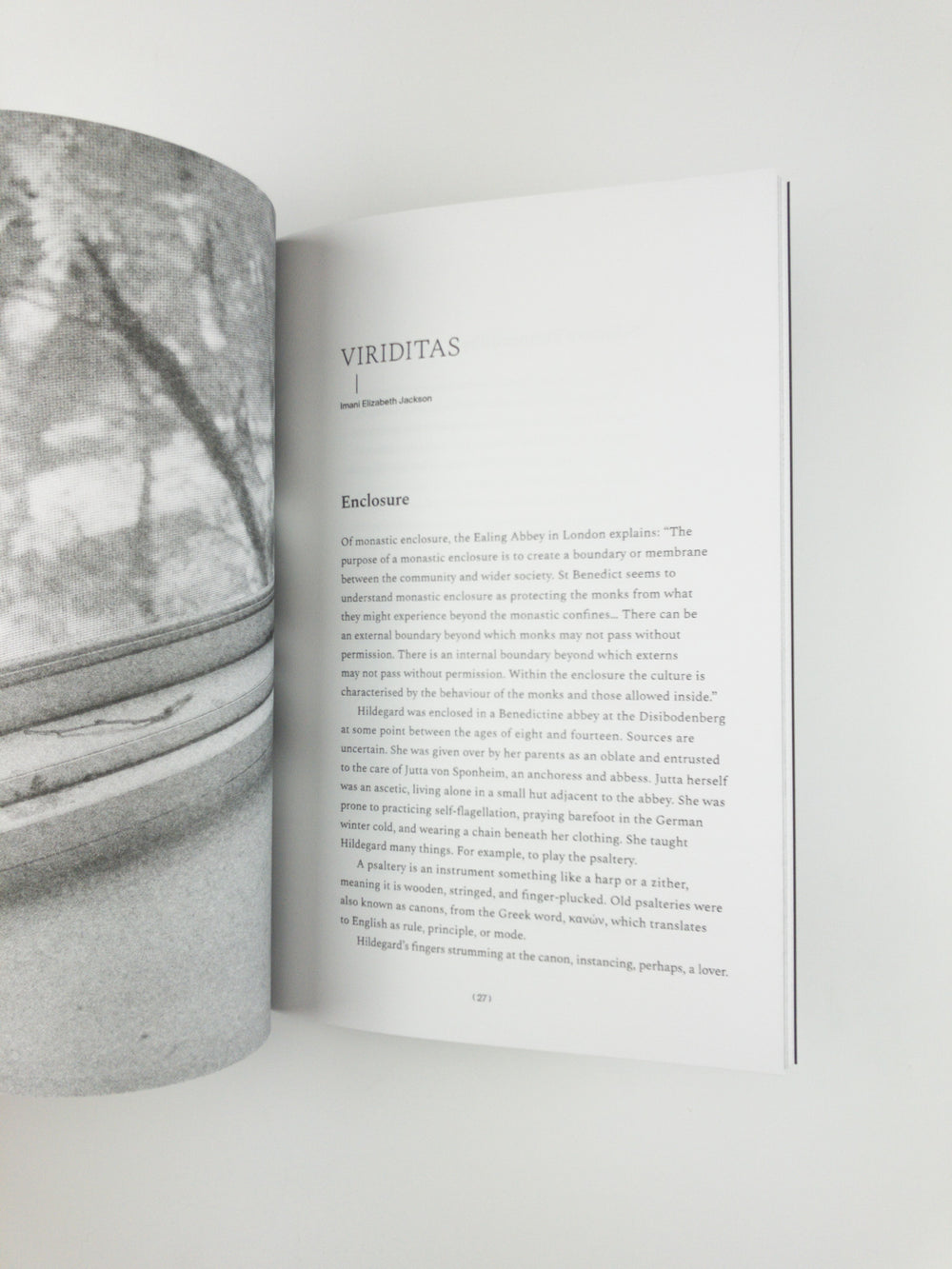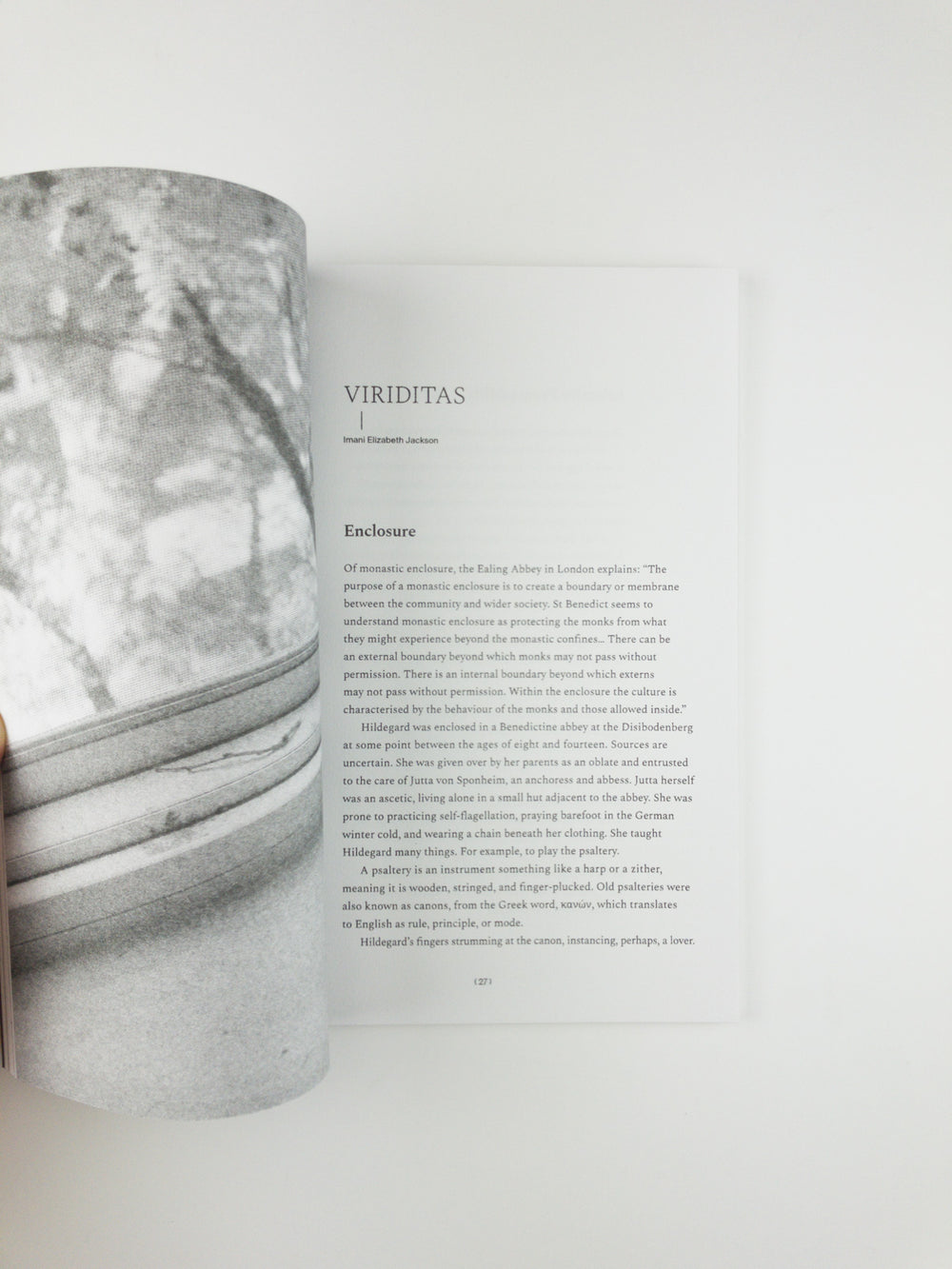 "It is as if we have been repeating the words, rolling them around in our mouths, allowing them to become strange." Opposed to déjà vu, "jamais vu" describes the uncanny sensation of seeing something for the first time, despite knowing that it is not new. Jamais vu (ss-009) is a revisitation, a posthumous catalogue for the exhibition Jamais vu, which opened at Chicago's Apparatus Projects in August 2018. The works and writings in Jamais vu uproot our understandings of traces, perception, enclosure, and the archive. Traditional exhibition documentation and reproduction are eschewed in favor of slippages between processes: photographs become drawings, drawings become sounds, gaps become tactile. "We are so tired of knowing."
Jamais vu features works by artists Thomas Huston and Will Krauland, and writings by curator Julian Van Der Moere, poet Imani Elizabeth Jackson, and art historian Katja Rivera.
Includes contact sheet insert and Lost Symphony insert.
Author(s): Various
Year: 2020
Pages: 82
Dimensions: 6.75 x 9.5 in. 
Cover: Softcover
Process: Risograph
Edition: 200 
Language: English