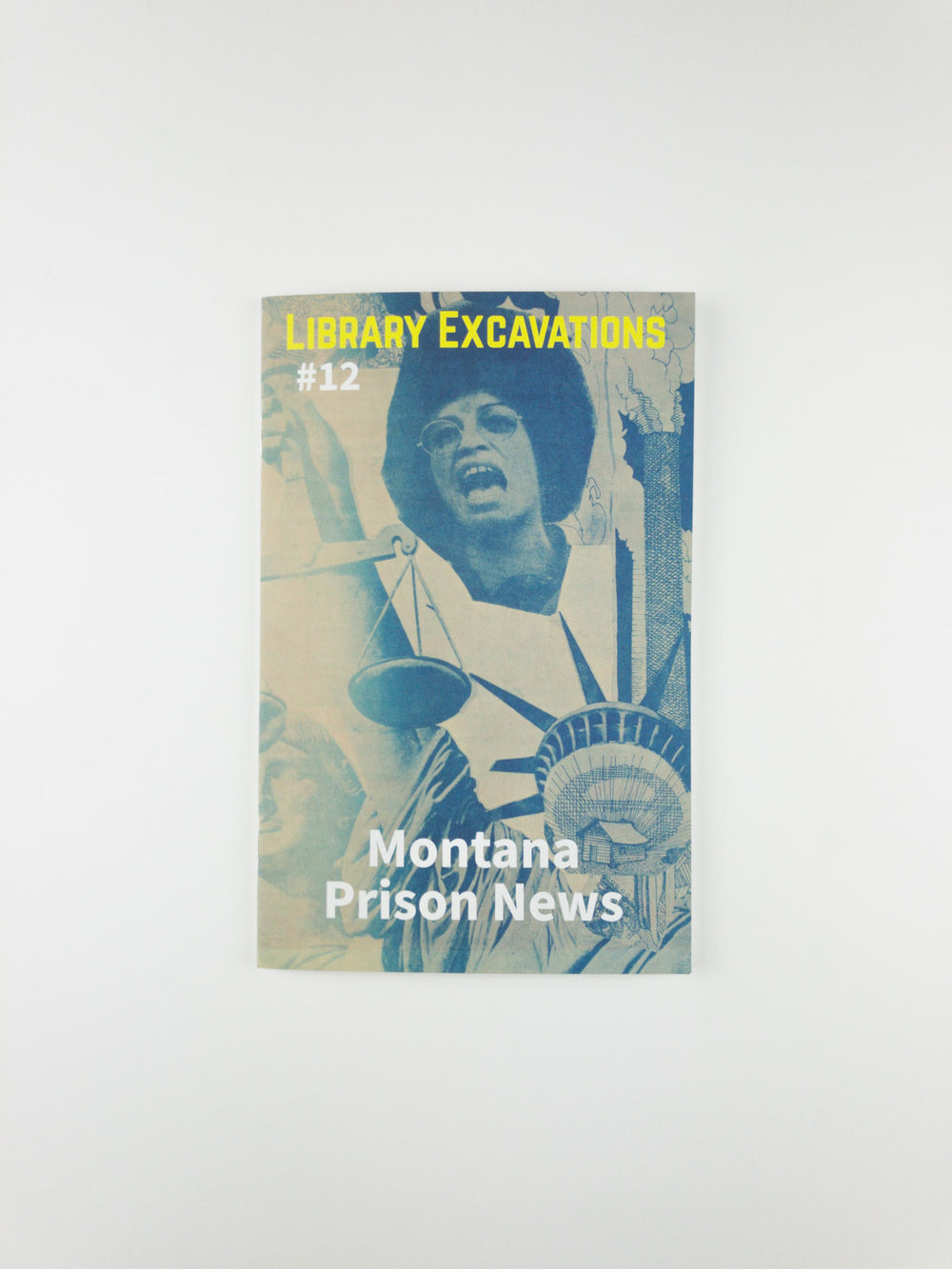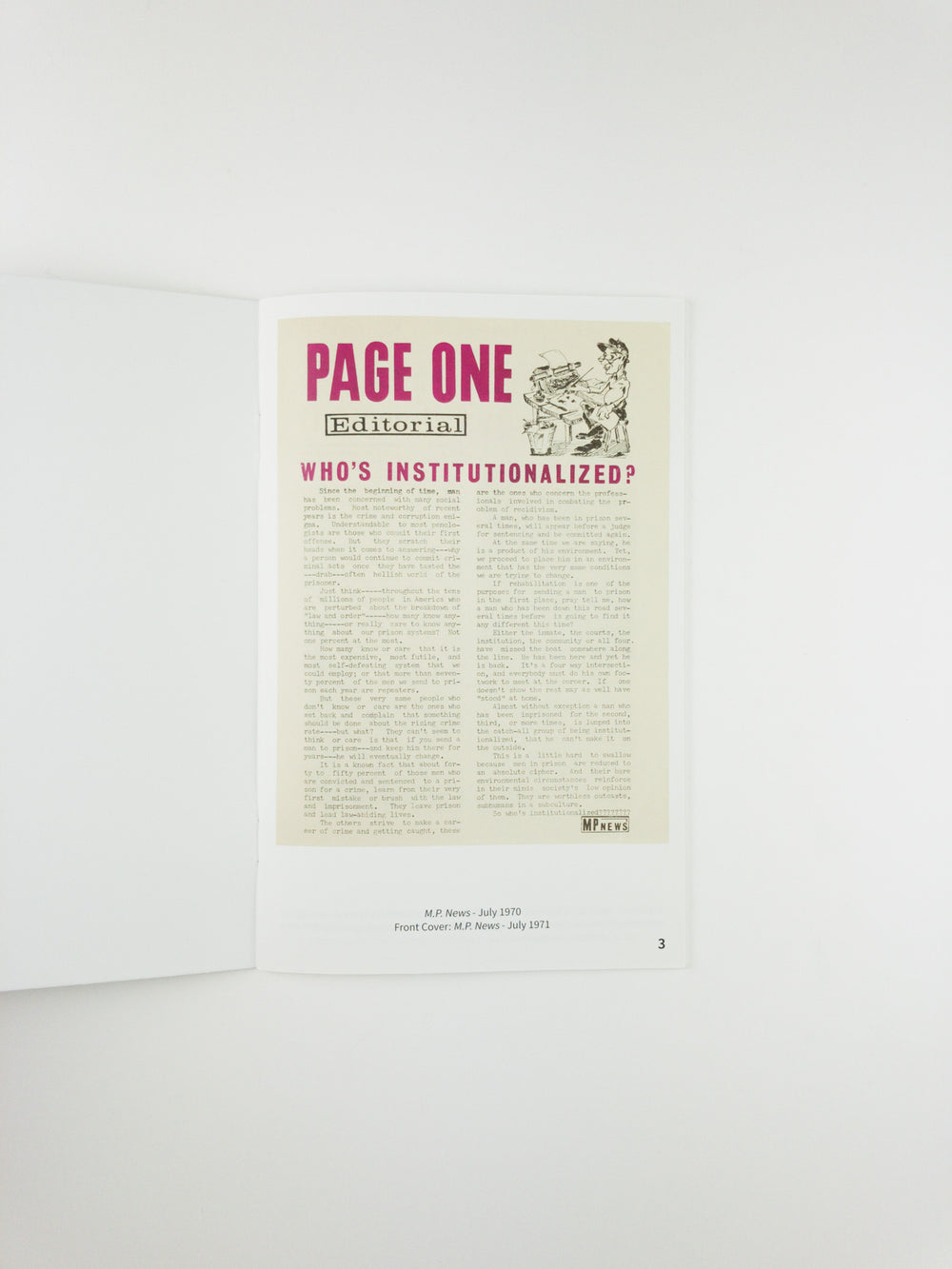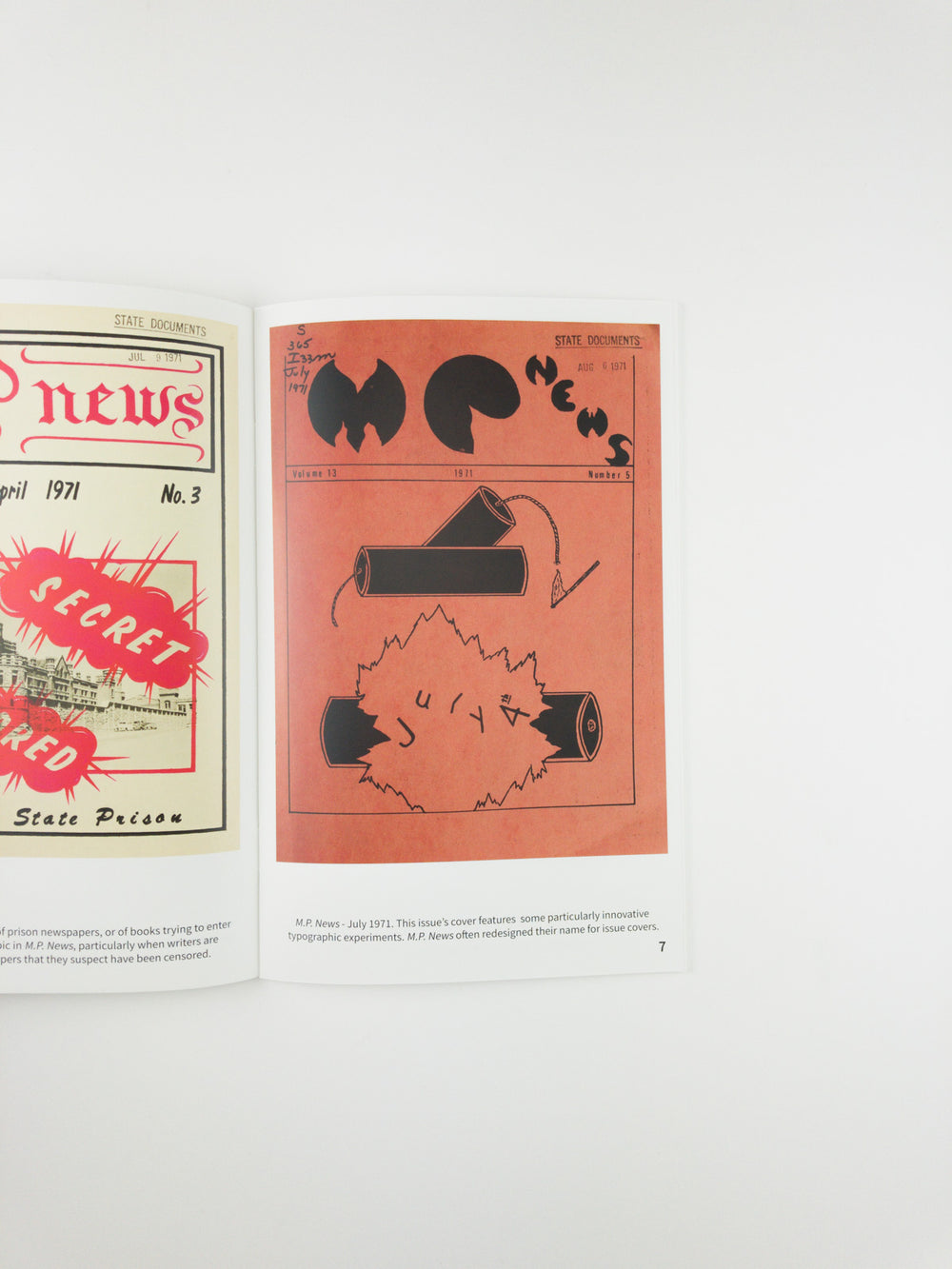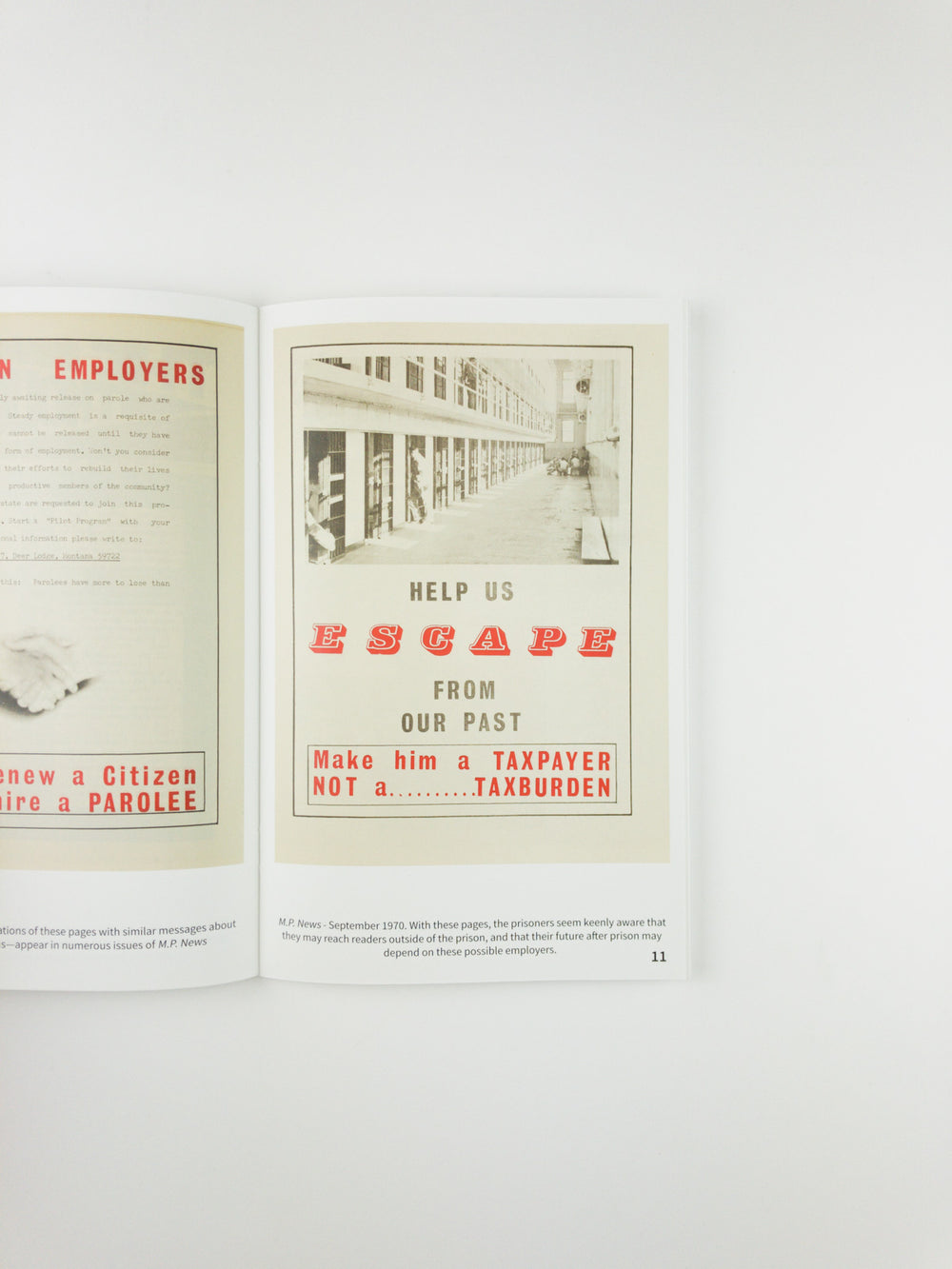 Another new issue of Library Excavations for Summer 2020, this time diving into a prison-published newspaper from Montana.
From the back cover: As the COVID-19 pandemic continues, Library Excavations continues to explore digital collections safely from home. The scans in this issue come from a digitizing effort by Montana State Library commissioned by The Internet Archive (Archive.org) and uploaded by Joe Ondreicka. Montana Prison News began publication in 1962 and ended at an unknown date. The intro page of the April 1972 issue of M.P. News, explains: "The M.P. News is published monthly by the convicts of Montana State Prison at Deer Lodge, Montana with the permission of the Warden, Prison Administration and the Board of Institutions. The purpose is to permit the convicts the opportunity for self-expression; to provide a medium for discussion of their immediate and public problems; for the better understanding between convicts and the society; and lastly, to be, and tell it the way it is--constructively and informatively. The M.P. News does not, nor is it intended to reflect the views or opinions of the Board of Institutions of the Staff of the Montana State Prison." The pages included here were chosen to reflect some content samples and emphasize the creativity in printing, type, prisoner writing, and page design. I encourage you to visit Archive.org to review many complete copies of the publications this issue is drawn from. For more on prison newspapers and a history of other examples, I recommend the book Jailhouse Journalism by James McGrath Morris (Transaction Publishers, 2002). — Marc Fischer

Library Excavations is a project and publication series by Public Collectors that highlights and activates physical materials found in public libraries. Library Excavations encourages intensive browsing of paper and print resources, particularly those that are under-utilized, or at risk of being withdrawn and discarded. During the COVID-19 pandemic, excavations have moved to the digital realm of public storage. More findings are shared regularly on Instagram: @libraryexcavations
Author(s): Marc Fischer, Public Collectors 
Year: 2019
Pages: 36
Dimensions: 5.5 x 8.5 in. 
Cover: Softcover
Process: 2 Color Risograph, Color Offset
Edition: 519
Language: English