Mining Photography: The Ecological Footprint of Image Production
Spector Books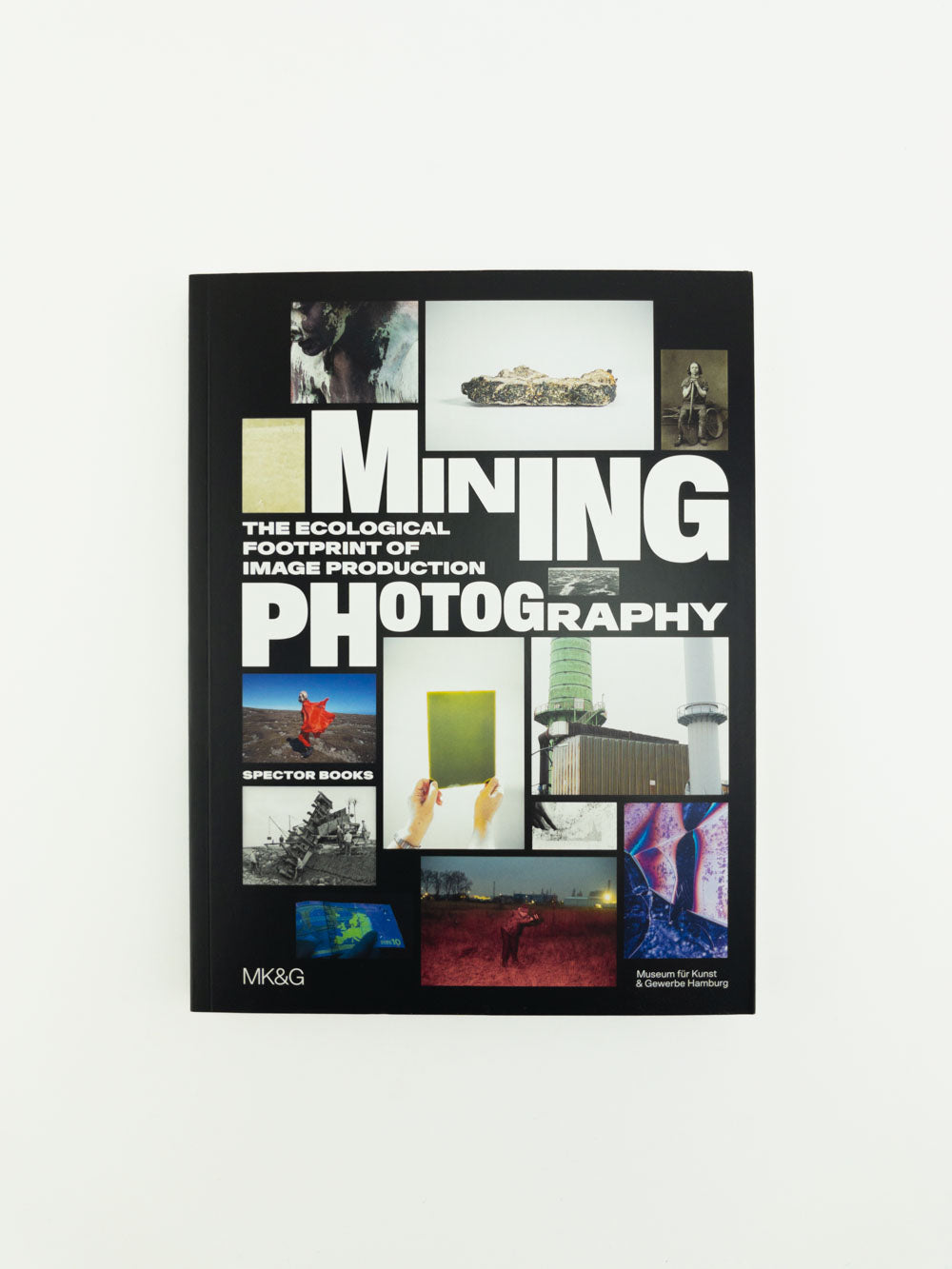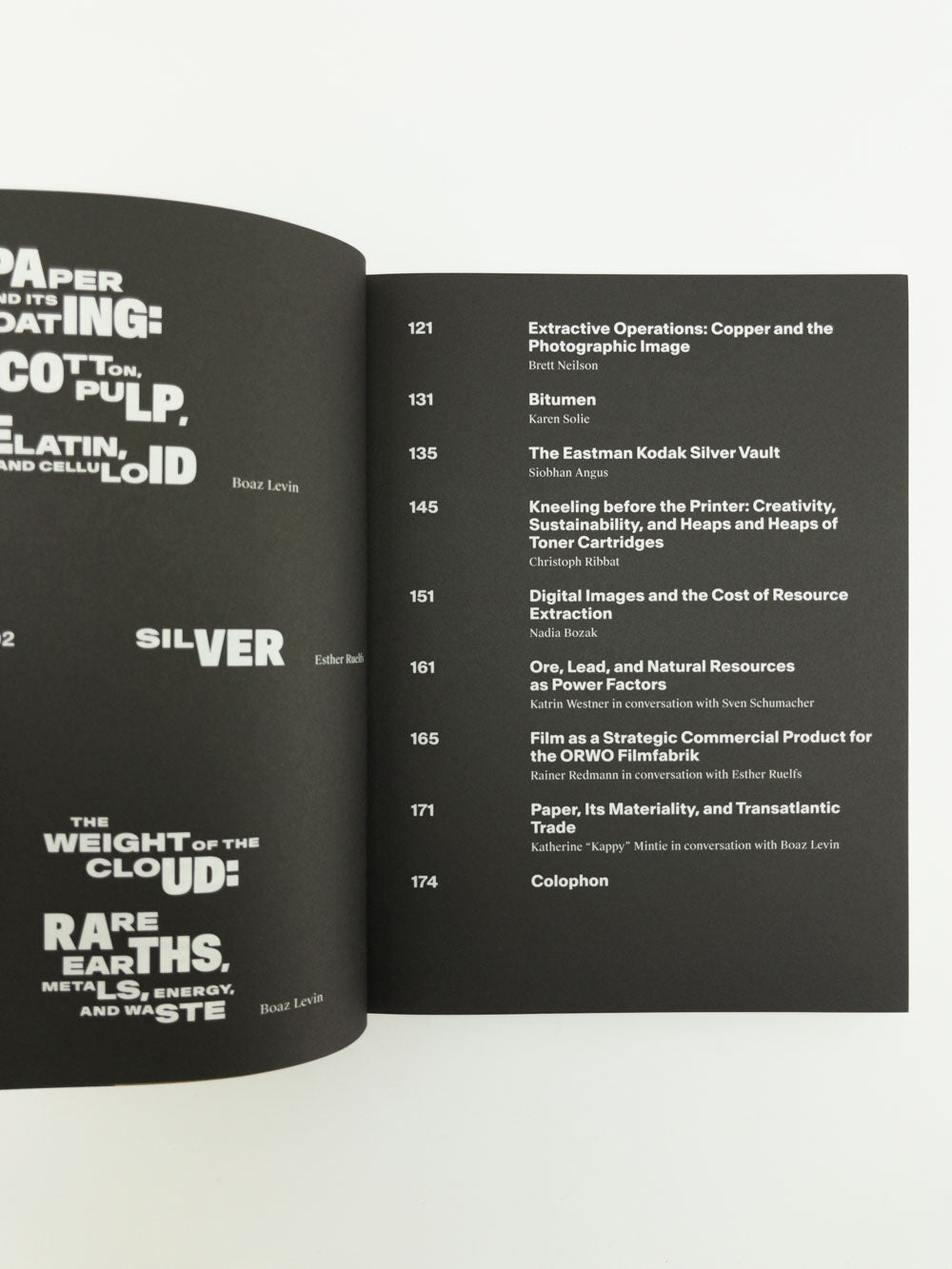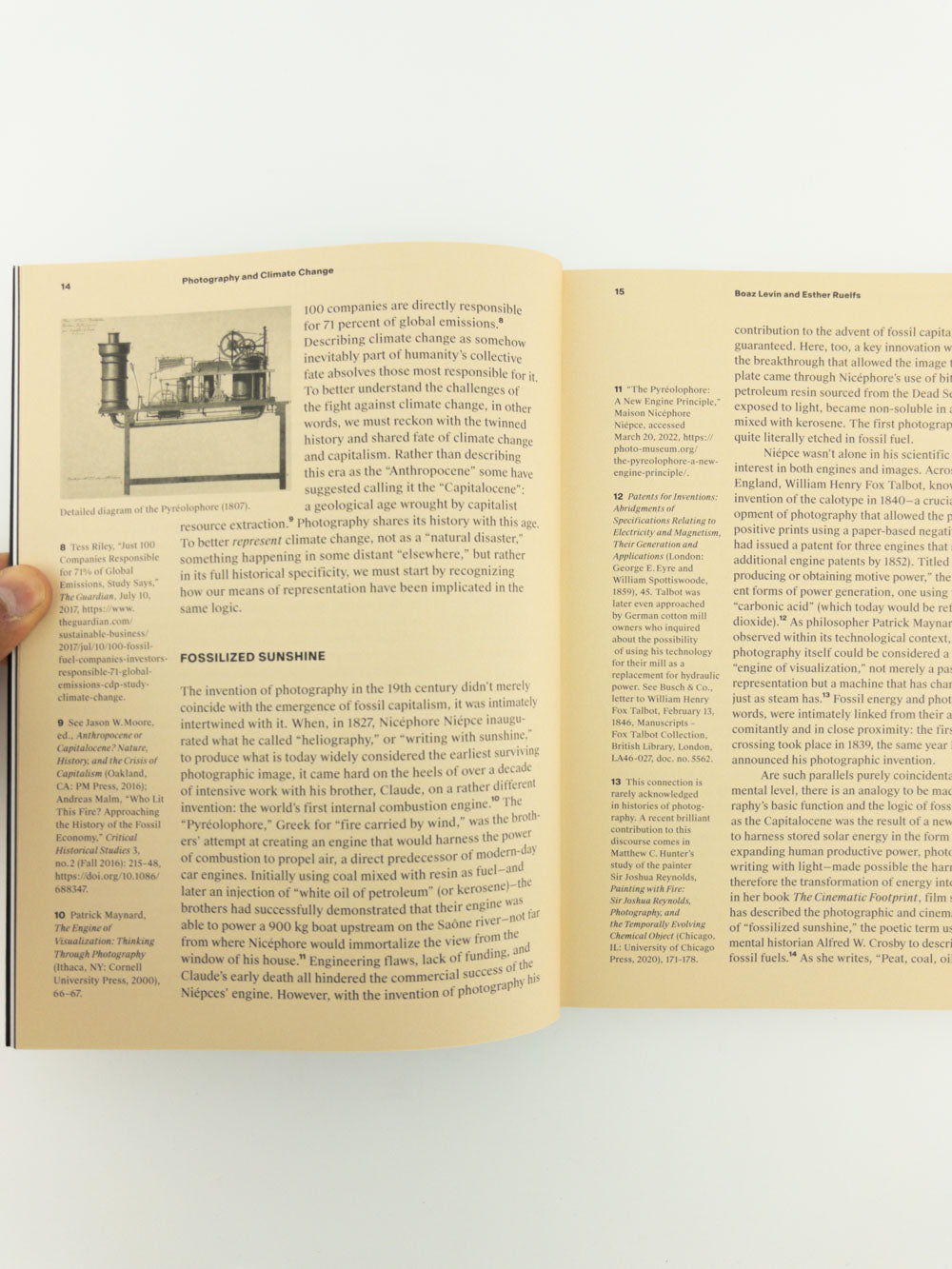 Mining Photography: The Ecological Footprint of Image Production
Spector Books
A political history of photography's ecological impact, from its origins to the present,  edited with text by Boaz Levin, Esther Ruelfs, Tulga Beyerle. Text by Siobhan Angus, Nadia Bozak, Brett Neilson, Christoph Ribbat, Karen Solie.
Photography has always depended on the extraction and exploitation of raw materials. Having started out using copper, coal, silver and paper in the 19th and 20th centuries, photography now relies, in the age of the smartphone, on rare metals such as coltan, cobalt and europium. This volume focuses on the history of the raw materials utilized in photography, establishing a connection between the history of their extraction, their disposal and climate change. Looking at historical and contemporary works, it demonstrates that the medium is deeply implicated in human-induced changes to nature.

Photographers include: Ignacio Acosta, Eduard Christian Arning, Lisa Barnard, Hermann Biow, F&D Cartier, Oscar and Theodor Hofmeister, Susanne Kriemann, Jürgen Friedrich Mahrt, Mary Mattingly, Daphné Nan Le Sergent, Lisa Rave, Hermann Reichling, Alison Rossiter, Metabolic Studio's Optics Division, Robert Smithson, Simon Starling, Anaïs Tondeur, James Welling, Noa Yafe and Tobias Zielony.
Paperback, 7.5 x 10 in. / 176 pgs / 74 color / 20 bw.