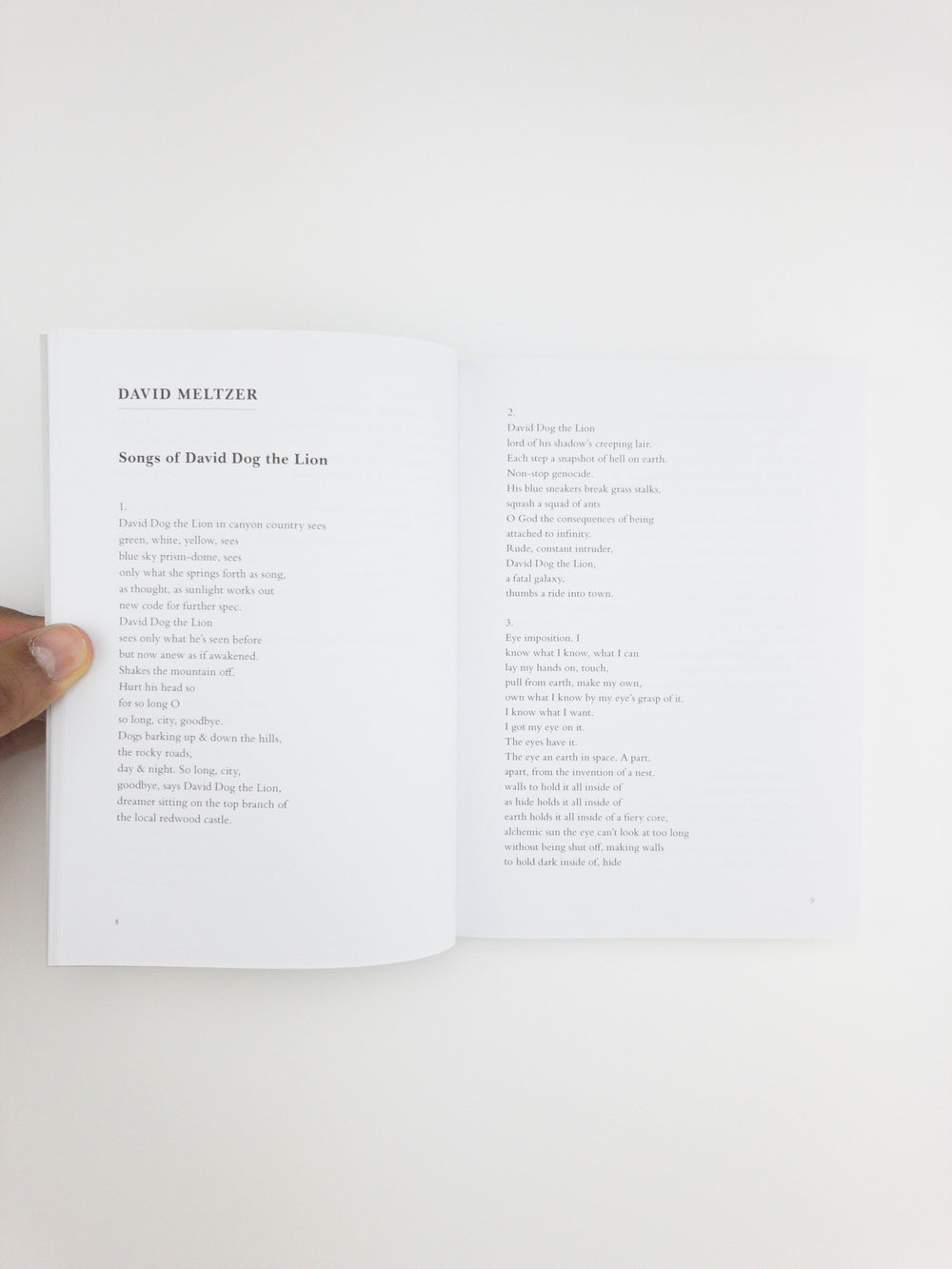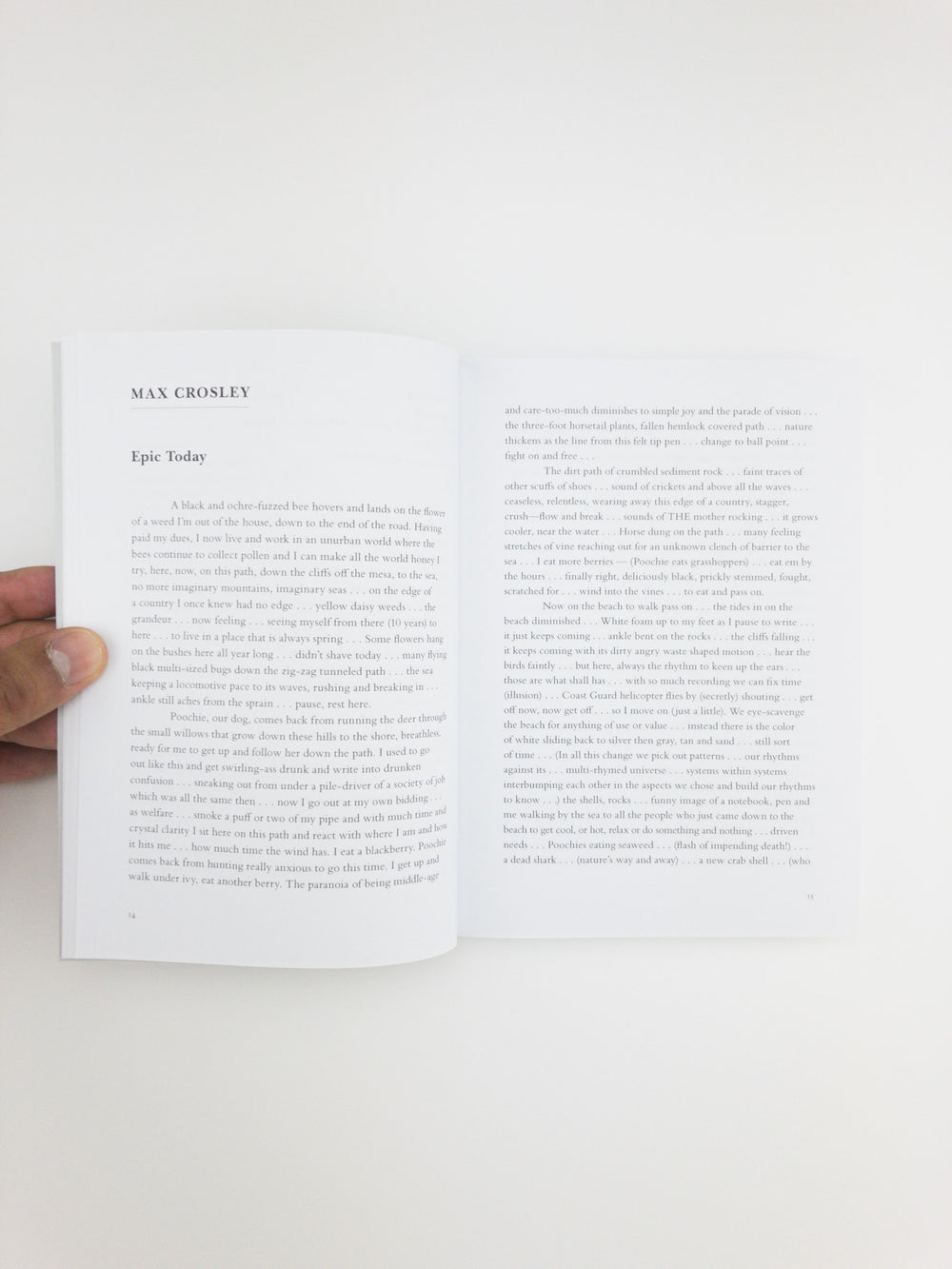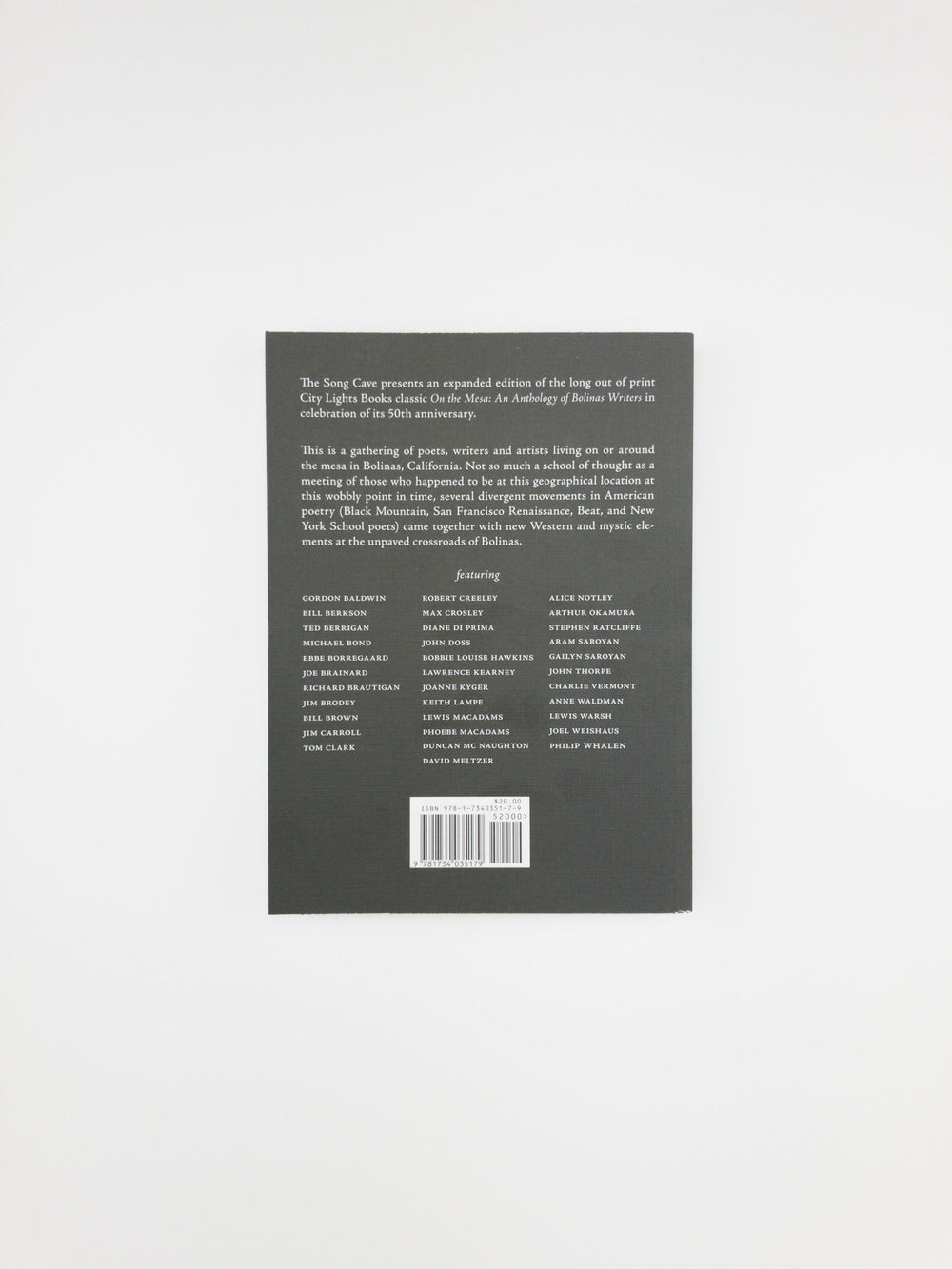 Afterword by Lytle Shaw
The Song Cave presents an expanded edition of the long out of print City Lights Books classic On the Mesa: An Anthology of Bolinas Writing in celebration of its 50th anniversary.

This is a gathering of poets, writers and artists living on or around the mesa in Bolinas, California. Not so much a school of thought as a meeting of those who happened to be at this geographical location at this wobbly point in time, several divergent movements in American poetry (Black Mountain, San Francisco Renaissance, Beat, and New York School poets) came together with new Western and mystic elements at the unpaved crossroads of Bolinas.
featuring: 
GORDON BALDWIN, BILL BERKSON, TED BERRIGAN, MICHAEL BOND, EBBE BORREGAARD, JOE BRAINARD, RICHARD BRAUTIGAN, JIM BRODEY, BILL BROWN, JIM CARROLL, TOM CLARK, ROBERT CREELEY, MAX CROSLEY, DIANE DI PRIMA, JOHN DOSS, BOBBIE LOUISE HAWKINS, LAWRENCE KEARNEY, JOANNE KYGER, KEITH LAMPE, LEWIS MACADAMS, PHOEBE MACADAMS, DUNCAN MC NAUGHTON, DAVID MELTZER, ALICE NOTLEY, ARTHUR OKAMURA, STEPHEN RATCLIFFE, ARAM SAROYAN, GAILYN SAROYAN, JOHN THORPE, CHARLIE VERMONT, ANNE WALDMAN, LEWIS WARSH, JOEL WEISHAUS, PHILIP WHALEN

Author: Various
Year: 2021
Dimensions: 5.5 x 7.5 in. 
Cover: Softcover
Language: English