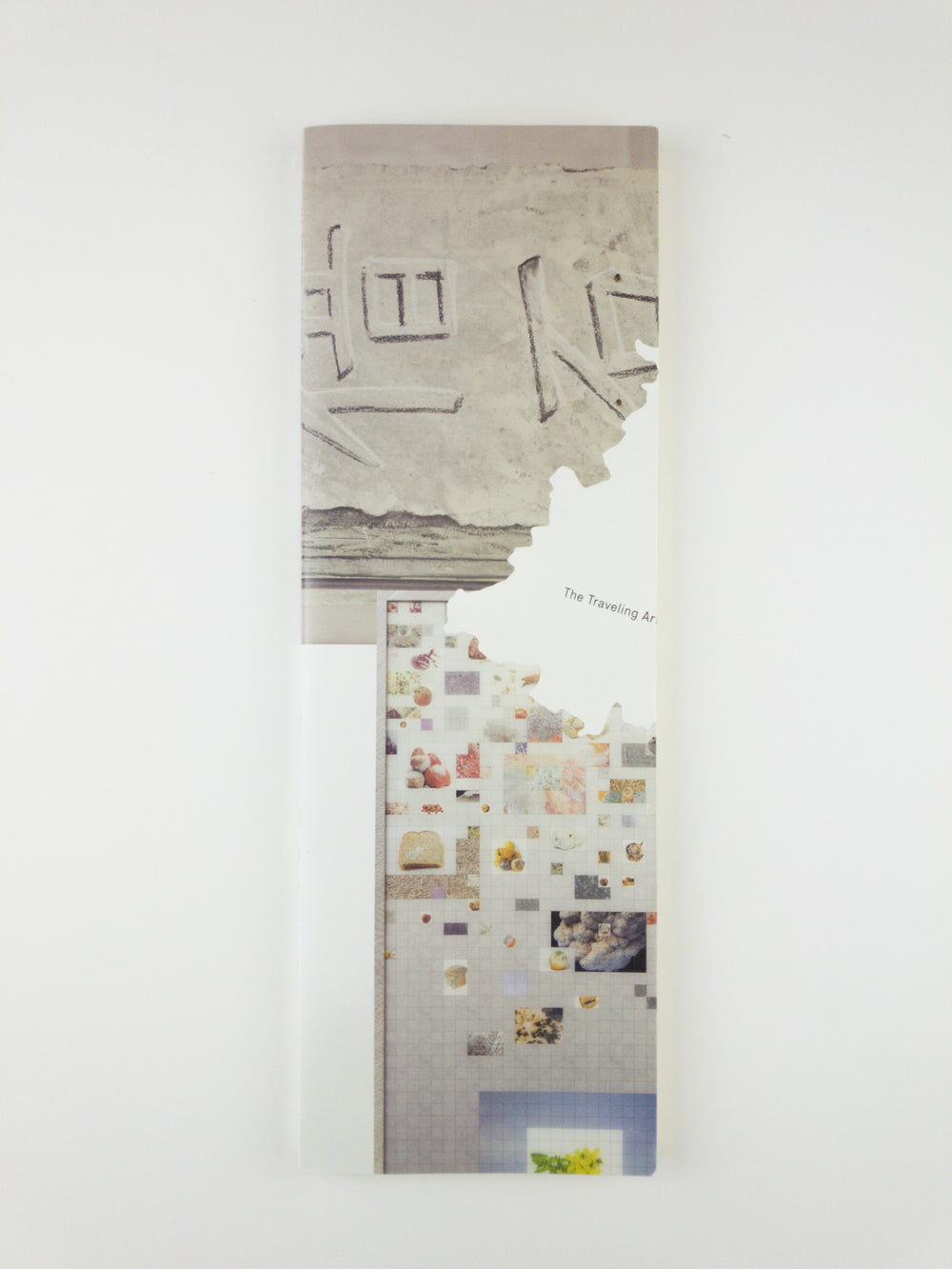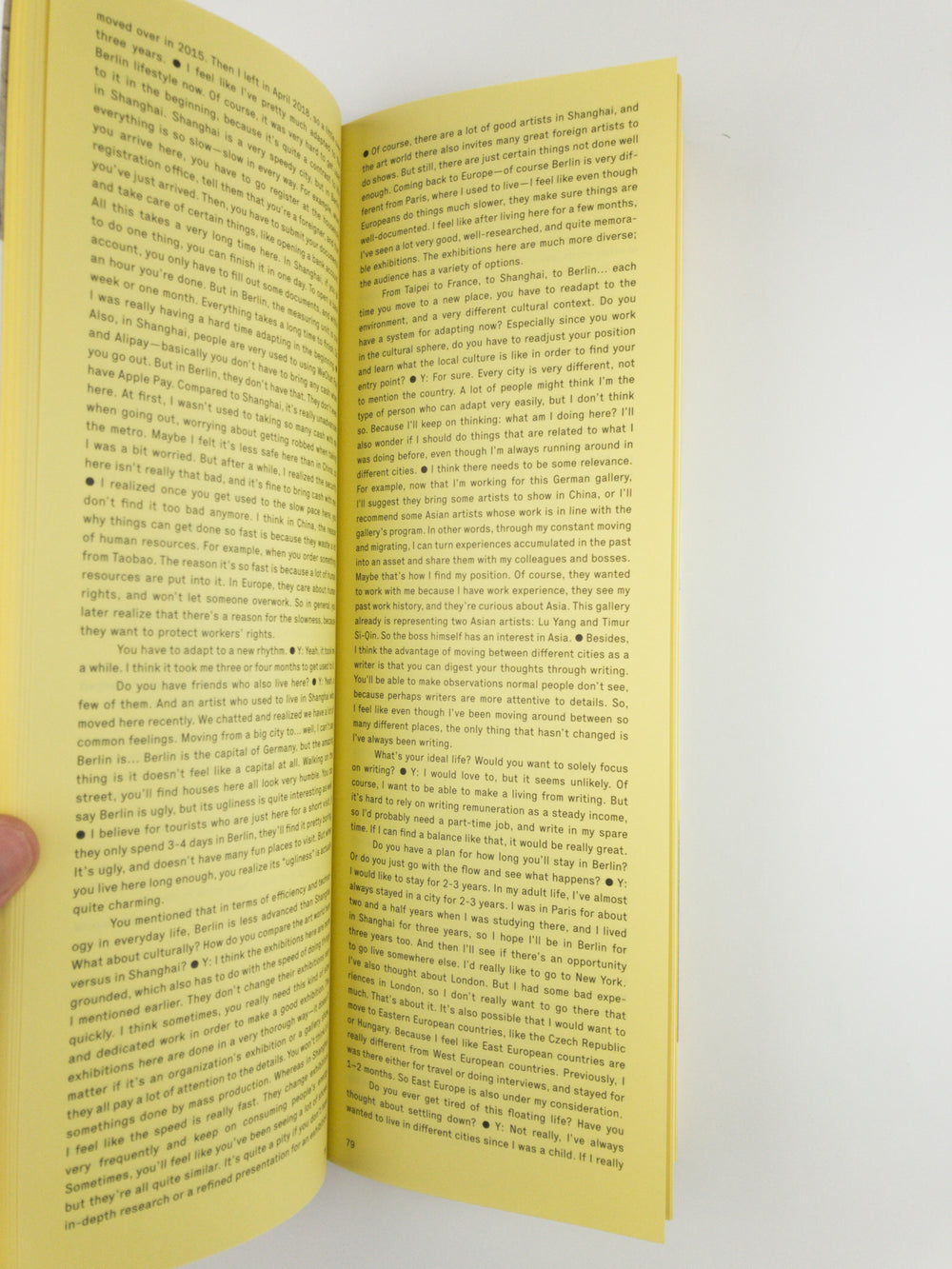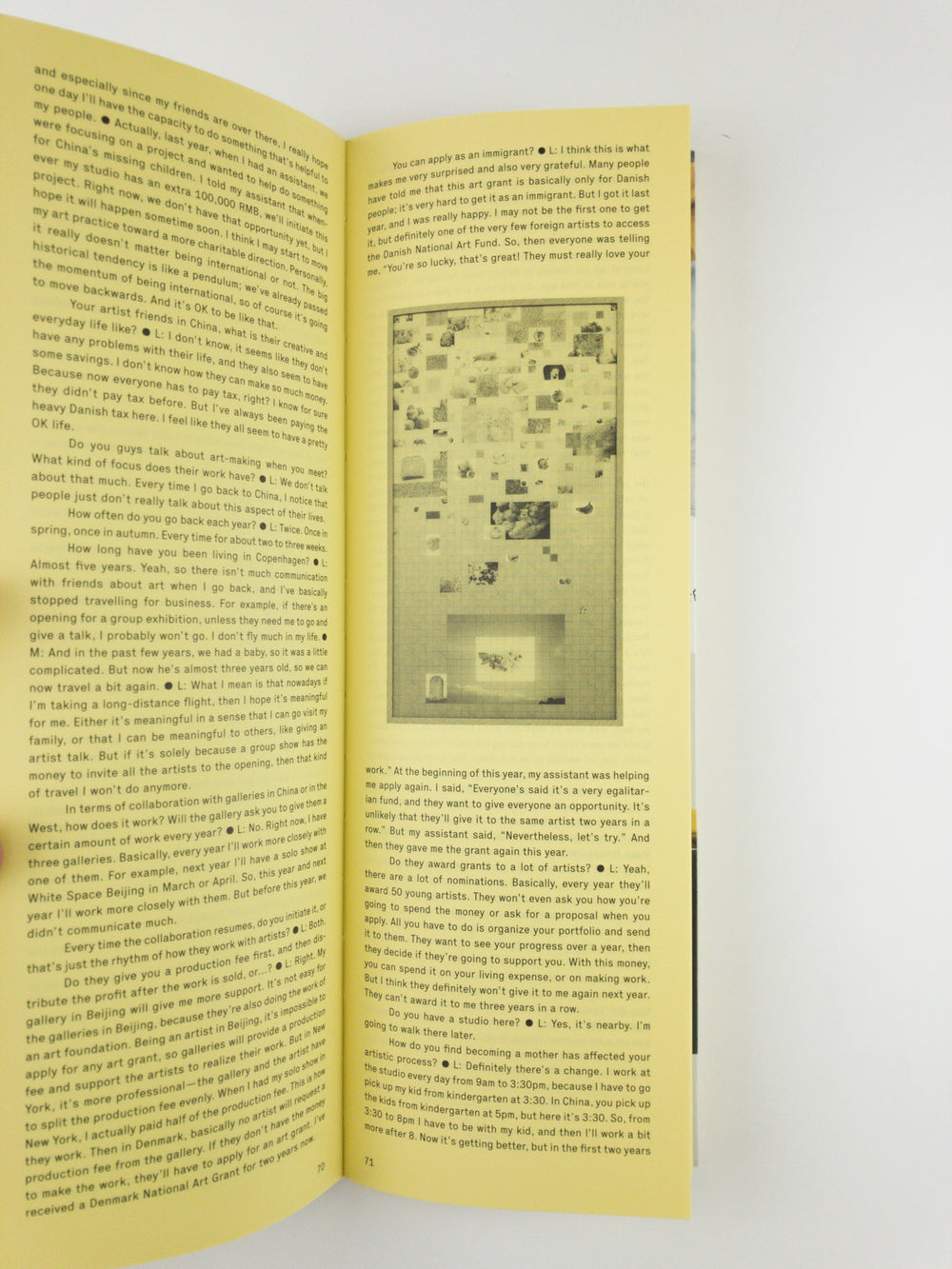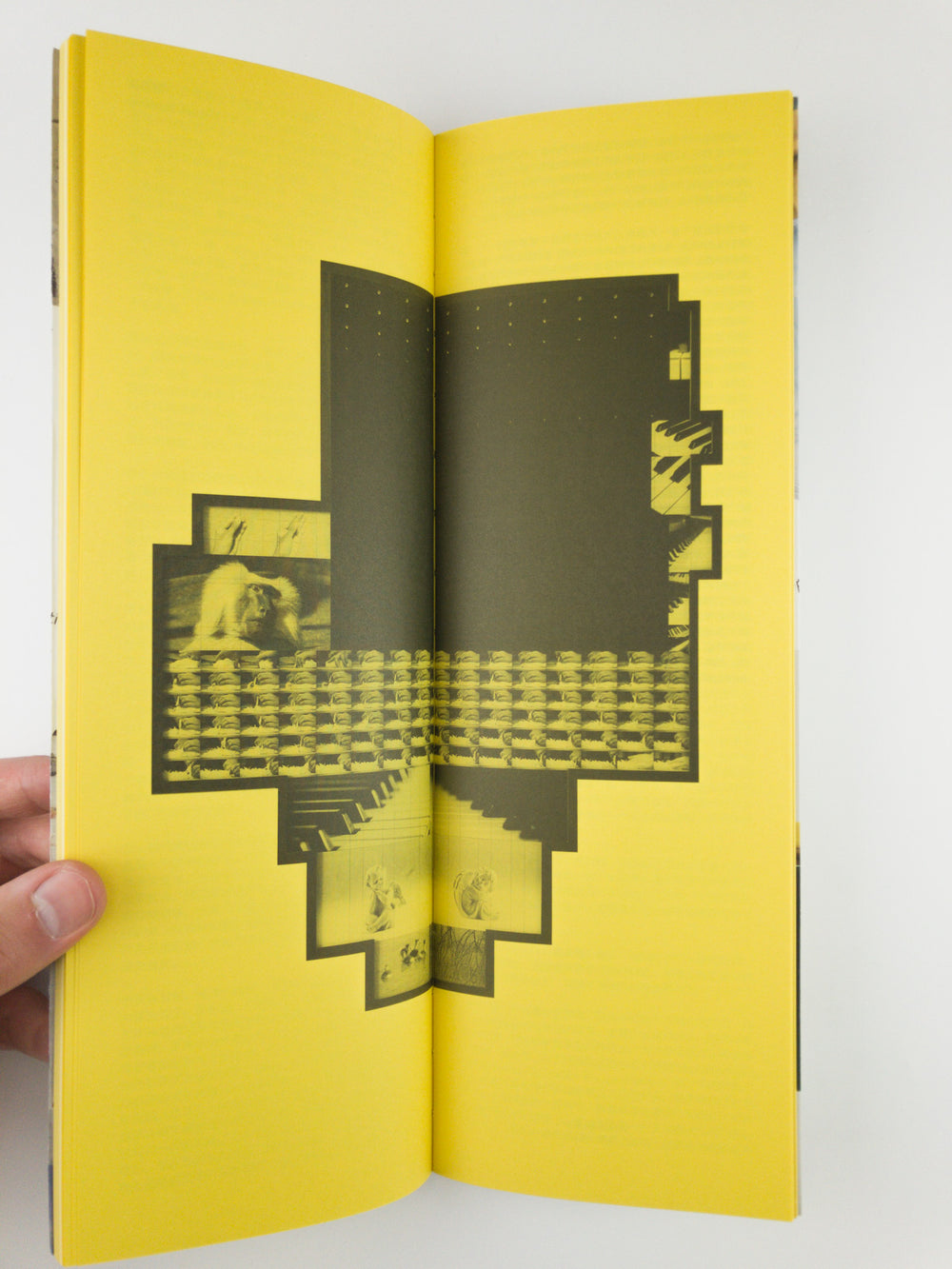 In this issue, we talked to young Chinese artists and art workers who grew up in the era of globalization and experienced studying and living in western countries, inviting them to share their thoughts on the idea of traveling in between cultures.
How do they observe the new country that becomes a temporary home and reflect on their own cultural background? What is their personal experience migrating between different cultures and values? How do these experiences affect the artwork they make? Through these conversations, we see a new generation of Chinese artists whose approach to the world is quite different from their predecessors.
The 5th issue of [soft] is designed by Studio Pianpian He & Max Harvey. The designers took inspiration from the dispersed world we are living in, the conflict between China and the west, and embedded this fragmented perspective into their design.
Images are split in half, appearing on different pages, with text aligned around the negative space left by the images. Unlike the conventional approach to designing a bilingual magazine, where the two languages run side by side, the designers consciously chose to separate the magazine in half, where the Chinese and English content remains on their own sides.
Author(s): Various
Year: 2020
Pages: 180
Dimensions: 112 x 330 mm
Cover: Softcover
Language: Chinese and English