Stonewall Was a Riot On Police Brutality: On Whitewashing and Queer Resistance
GenderFail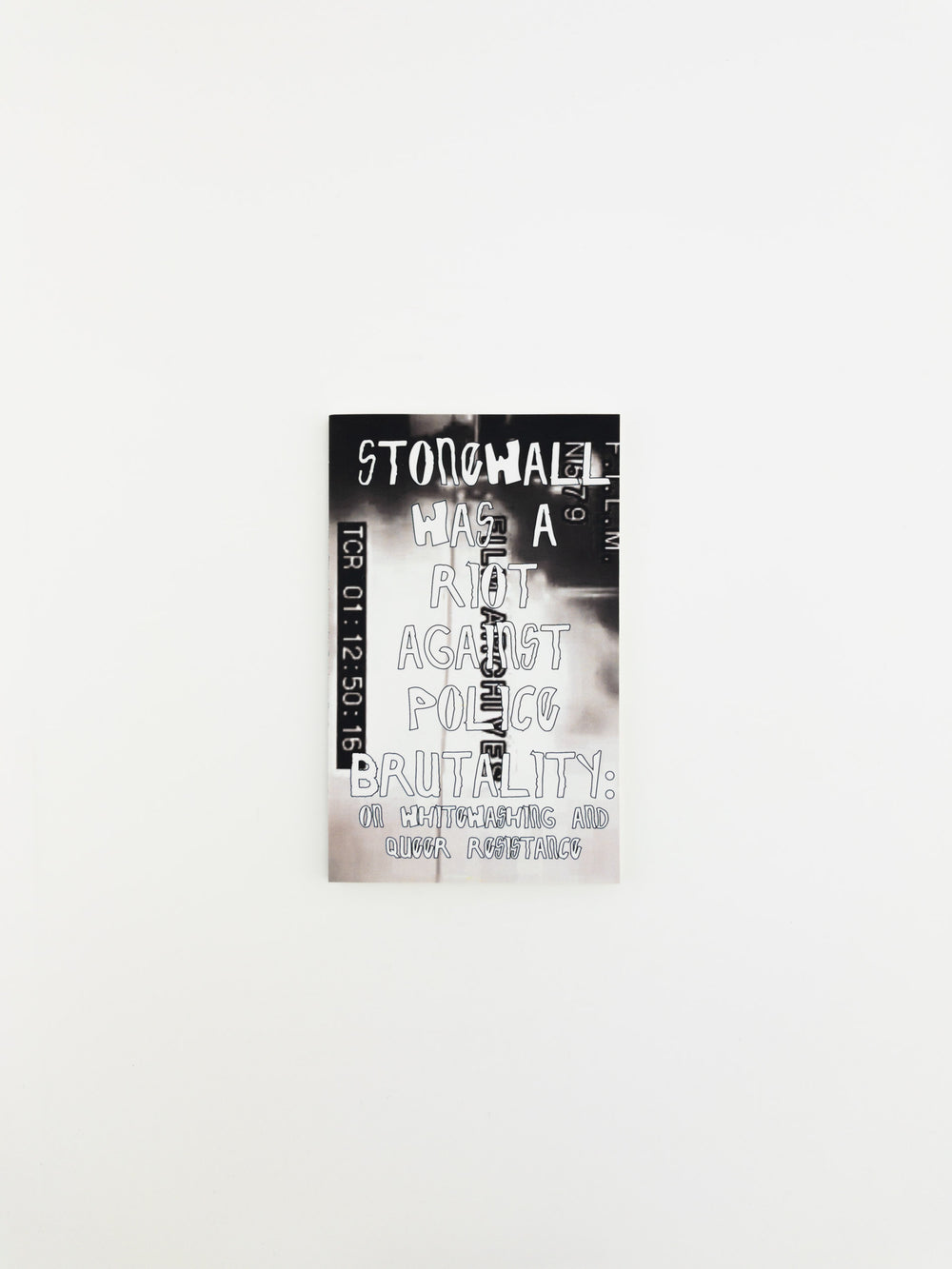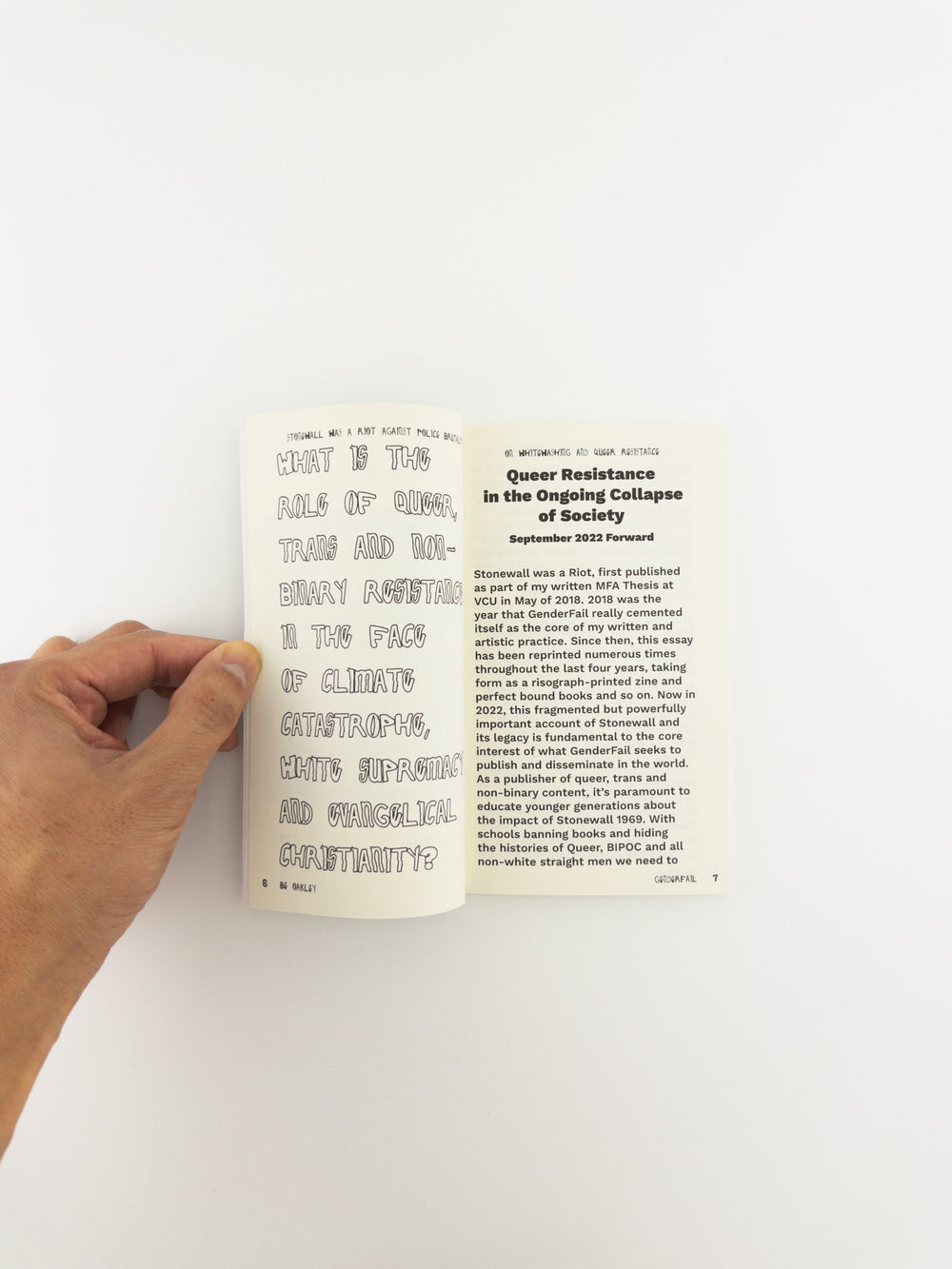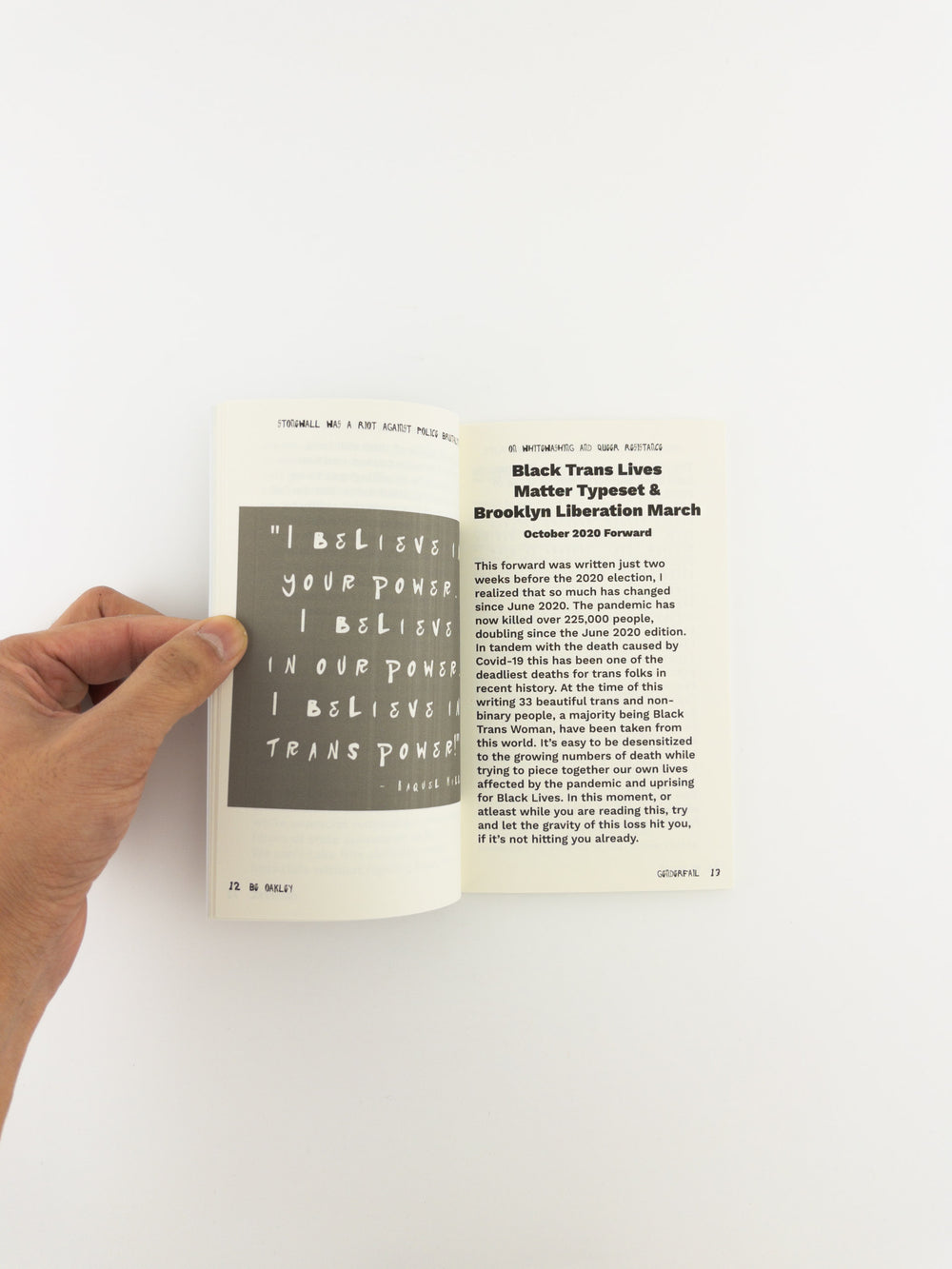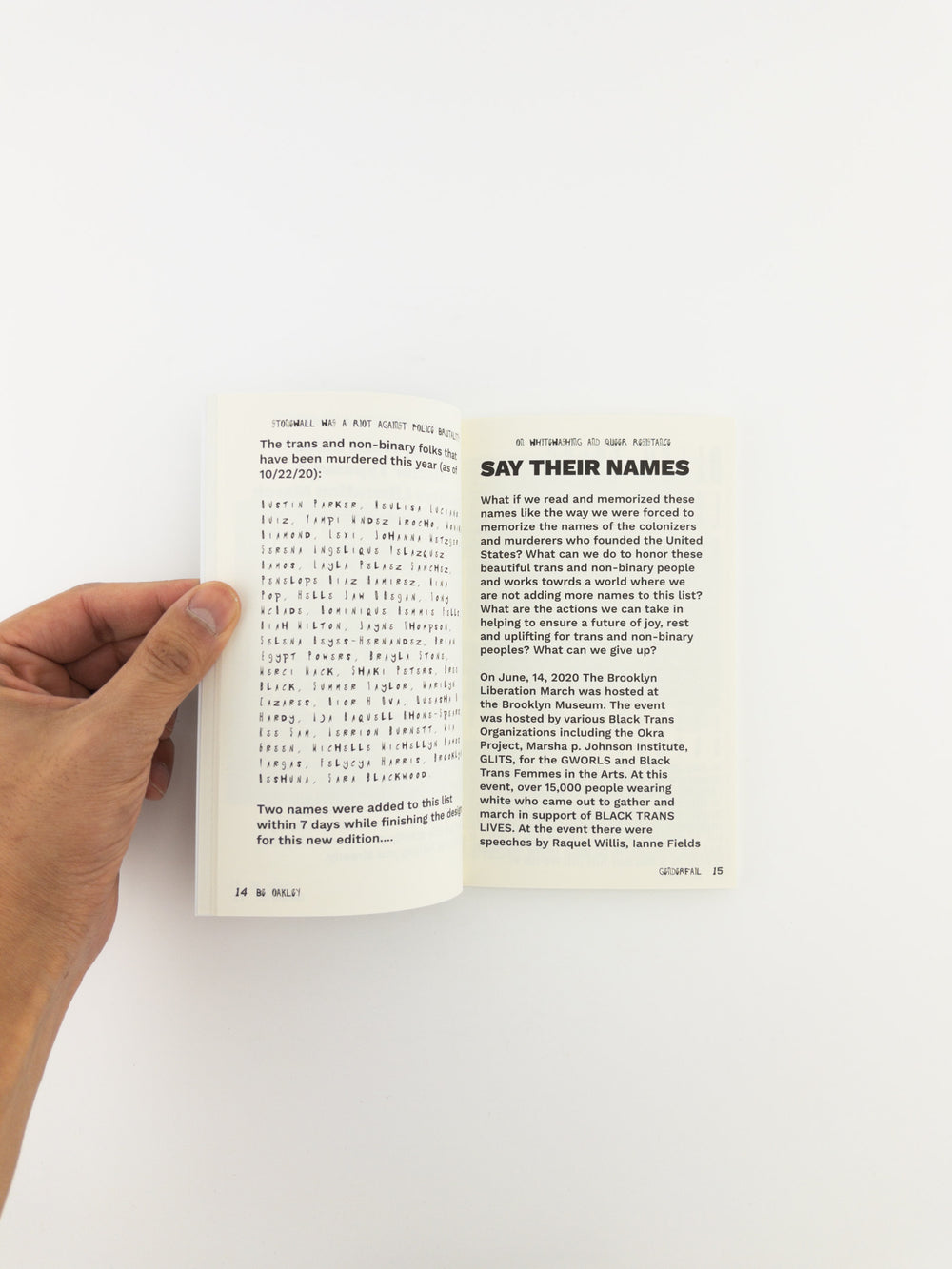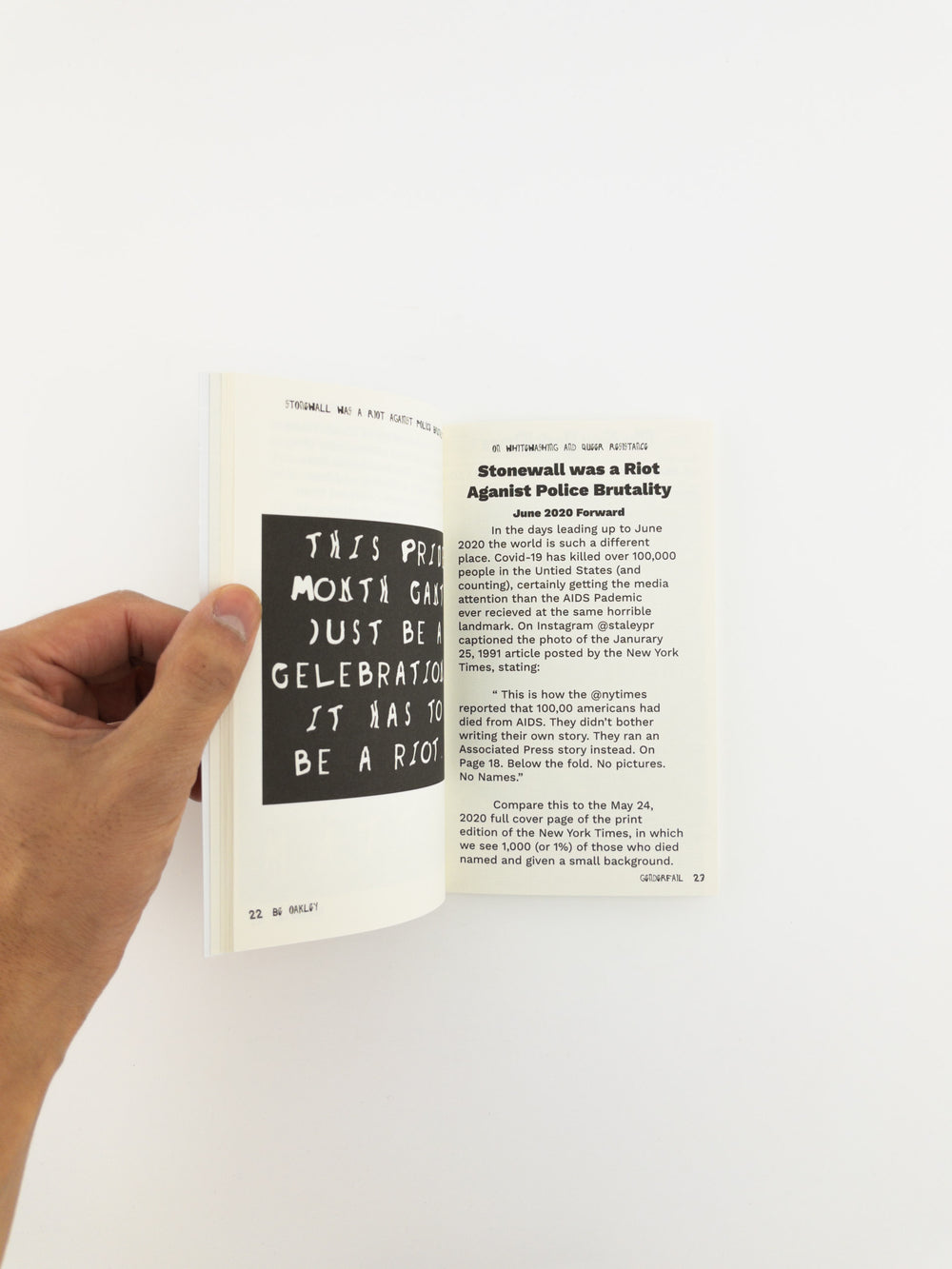 Stonewall Was a Riot On Police Brutality: On Whitewashing and Queer Resistance
GenderFail
"Stonewall was a Riot Against Police Brutality" is a reprinting of our 2018 essay "Stonewall was a Riot" with three forwards one written in the first few days of June 2020 and other written in October 2020 and the most recent in September 2022.

This publication looks at the role of whiteness and capitalism on the legacy of stonewall. Oakley looks at the yearly gay pride event and examines how large corporations and police presence undermines the Stonewall Riots that black trans and queer people took a stance against police aggression.
In this current moment of the attempt of conservative people trying to censor queer and trans history, publications like this expanding on the legacy of stonewall for future generations is paramount.
Author: Be Oakley
Year: 2022
Pages: 86
Cover: Softcover
Language: English