The Against Nature Journal #2
Council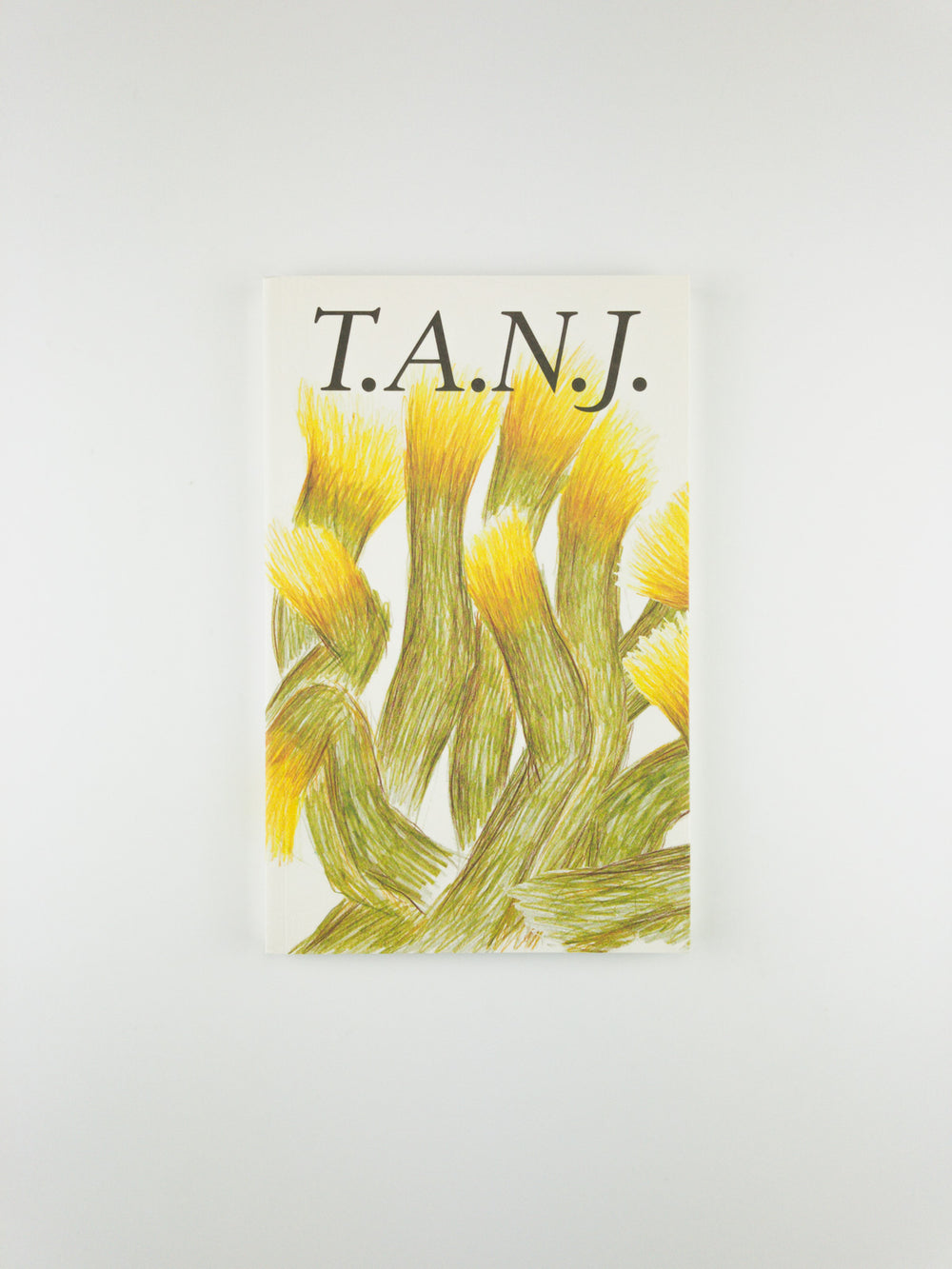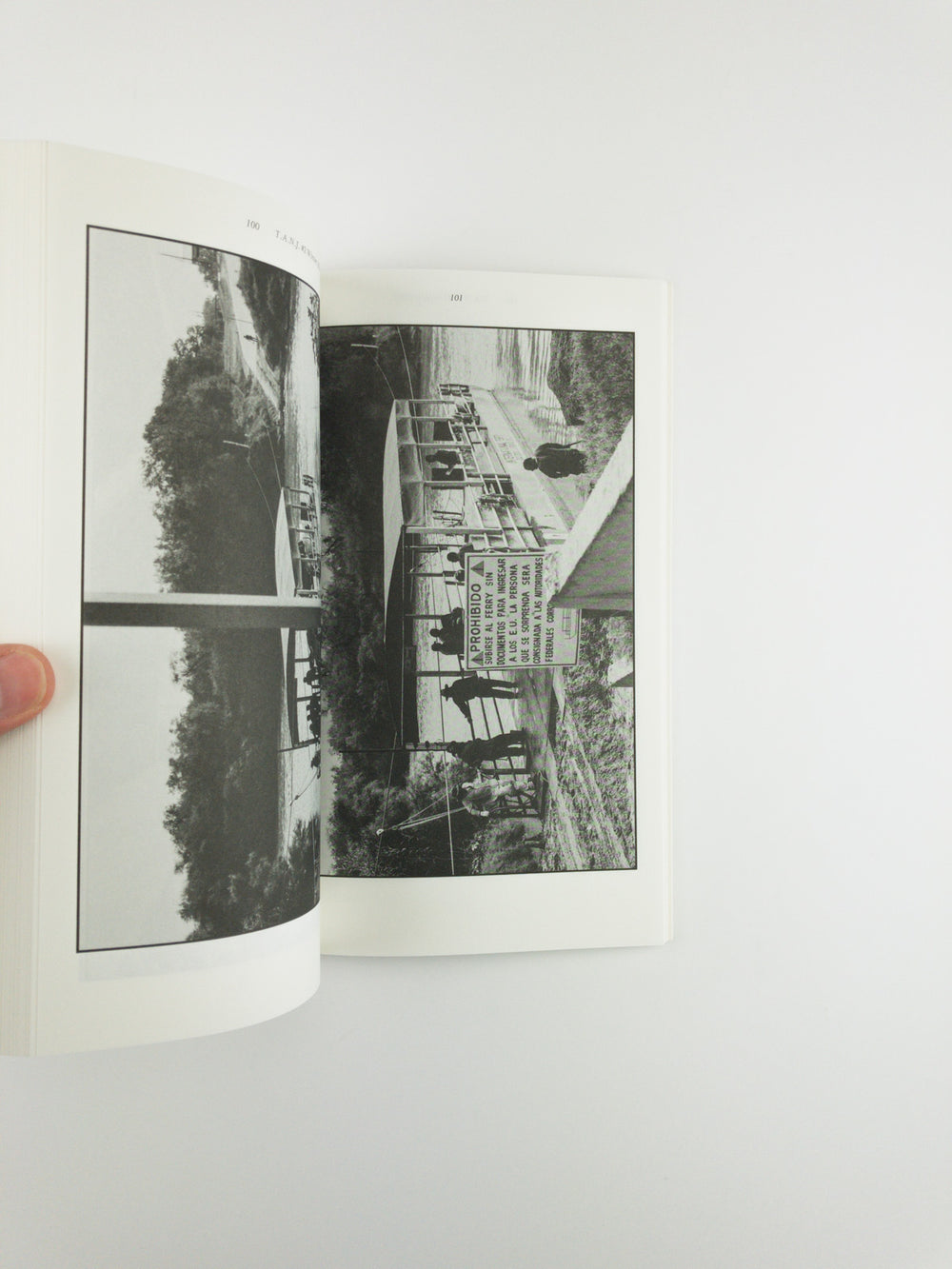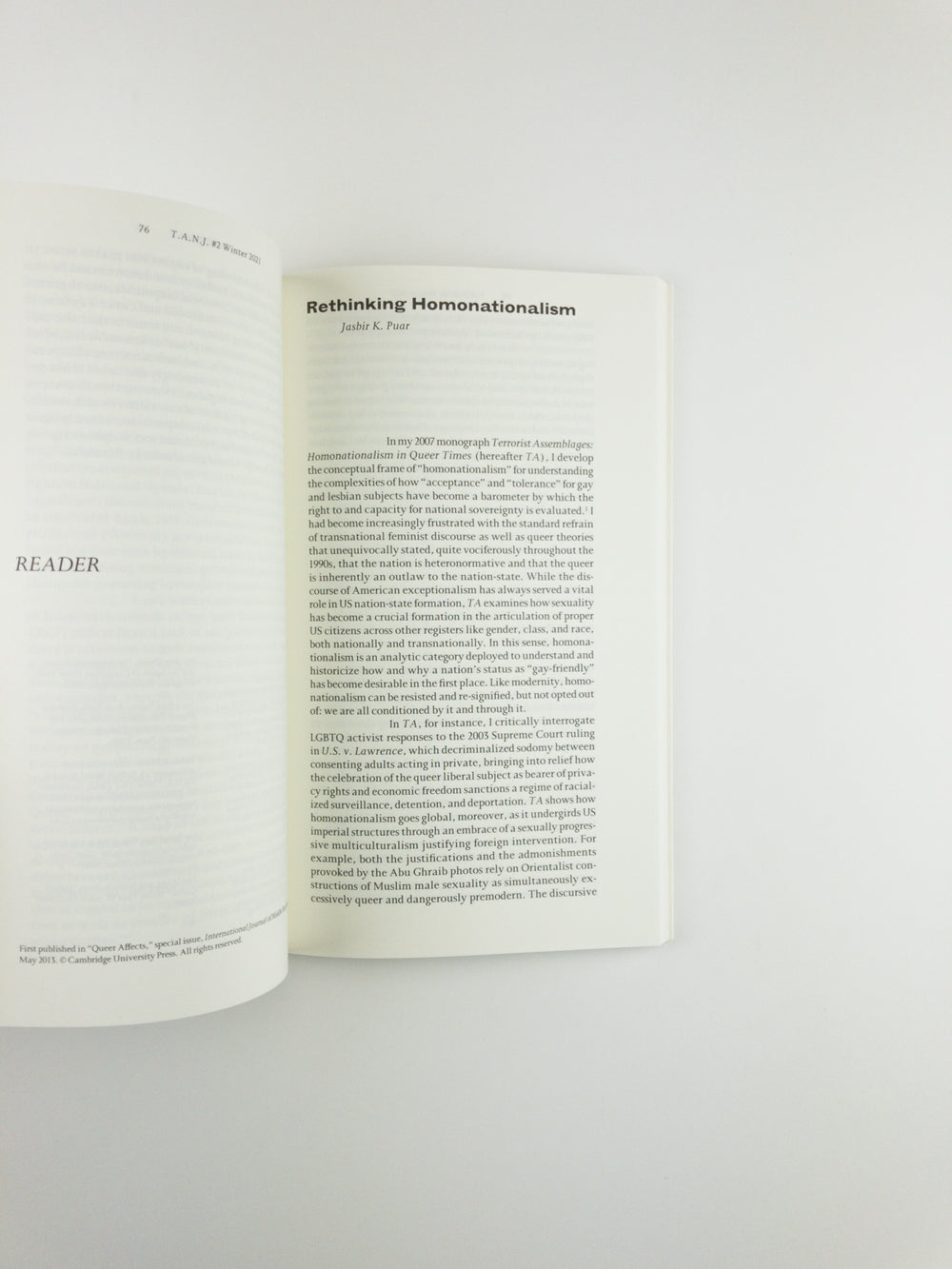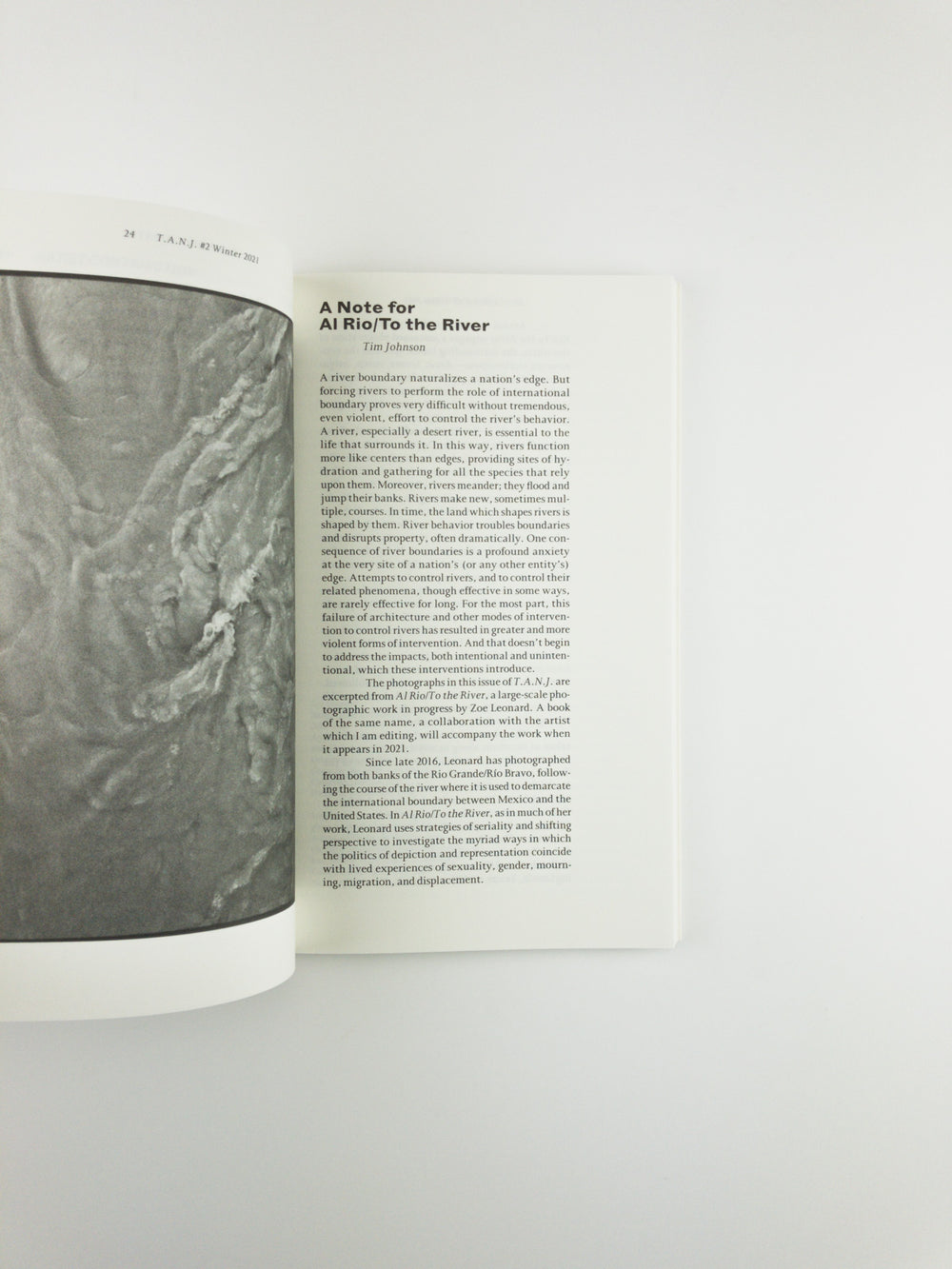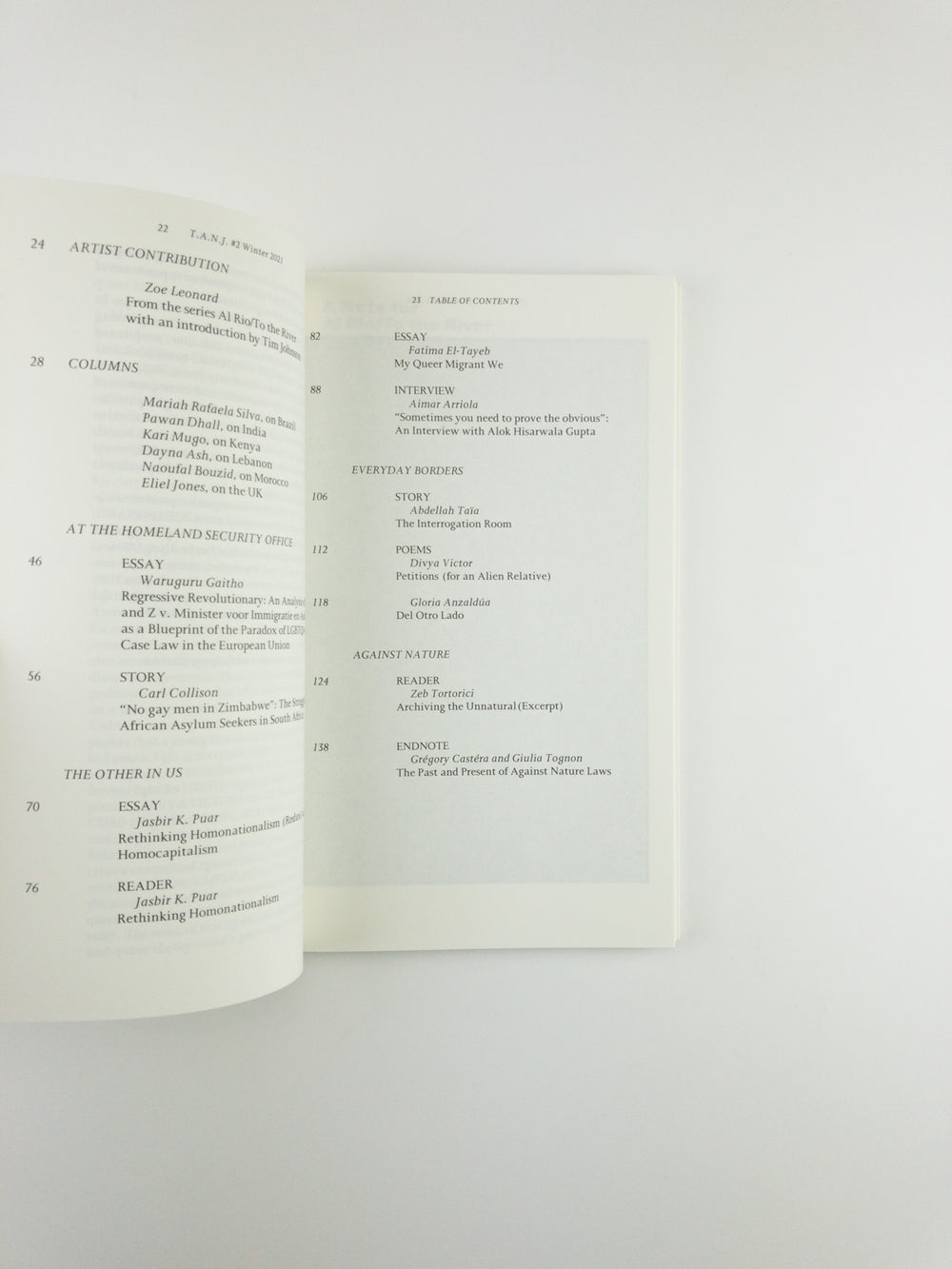 The Against Nature Journal #2
Council
THE AGAINST NATURE JOURNAL is a biannual arts and human rights magazine exploring "crime against nature" laws and their legacies, in print, in person, and online. Authors and readers from law, activism, social sciences, and the arts are brought together to foster dialogue on sexual and reproductive rights and rethink nature anew.
This second issue – edited by Aimar Arriola and Grégory Castéra – revolves around the theme of migration, a crucial topic when addressing the forced displacement of LGBTQ+ people from contexts where "nature" is still used to criminalize consensual same-sex conduct or gender expression.
We are honored to publish a new short essay by JASBIR K. PUAR that updates her work on homonationalism. In an interview with Indian activist ALOK HISARWALA GUPTA, we speak of how laws also cross borders, while legal researcher WARUGURU GAITHO and activist CARL COLLISON offer different approaches to report- ing on claims for asylum. FATIMA EL-TAYEB's vibrant essay invites us to consider the meaning of a queer "we," while iconic writer and filmmaker ABDELLAH TAÏA tackles everyday xenophobia in France. Poetry by GLORIA ANZALDÚA and DIVYA VICTOR offer personal reflections of homelessness and alienation, which resonate with the special visual contribution by artist ZOE LEONARD, whose photographs focus on the quotidian movements of crossing the river border between the US and Mexico. Historian ZEB TORTORICI addresses the notion of "against nature" through an engagement with the archive, while our Columns section brings news from Brazil, India, Kenya, Lebanon, Morocco, and the UK, in a season marked by the Covid-19 pandemic.
Editors: Aimar Arriola, Gregory Castéra
Year: 2021
Pages: 144
Dimensions: 150 x 235 mm
Cover: Softcover
Language: English