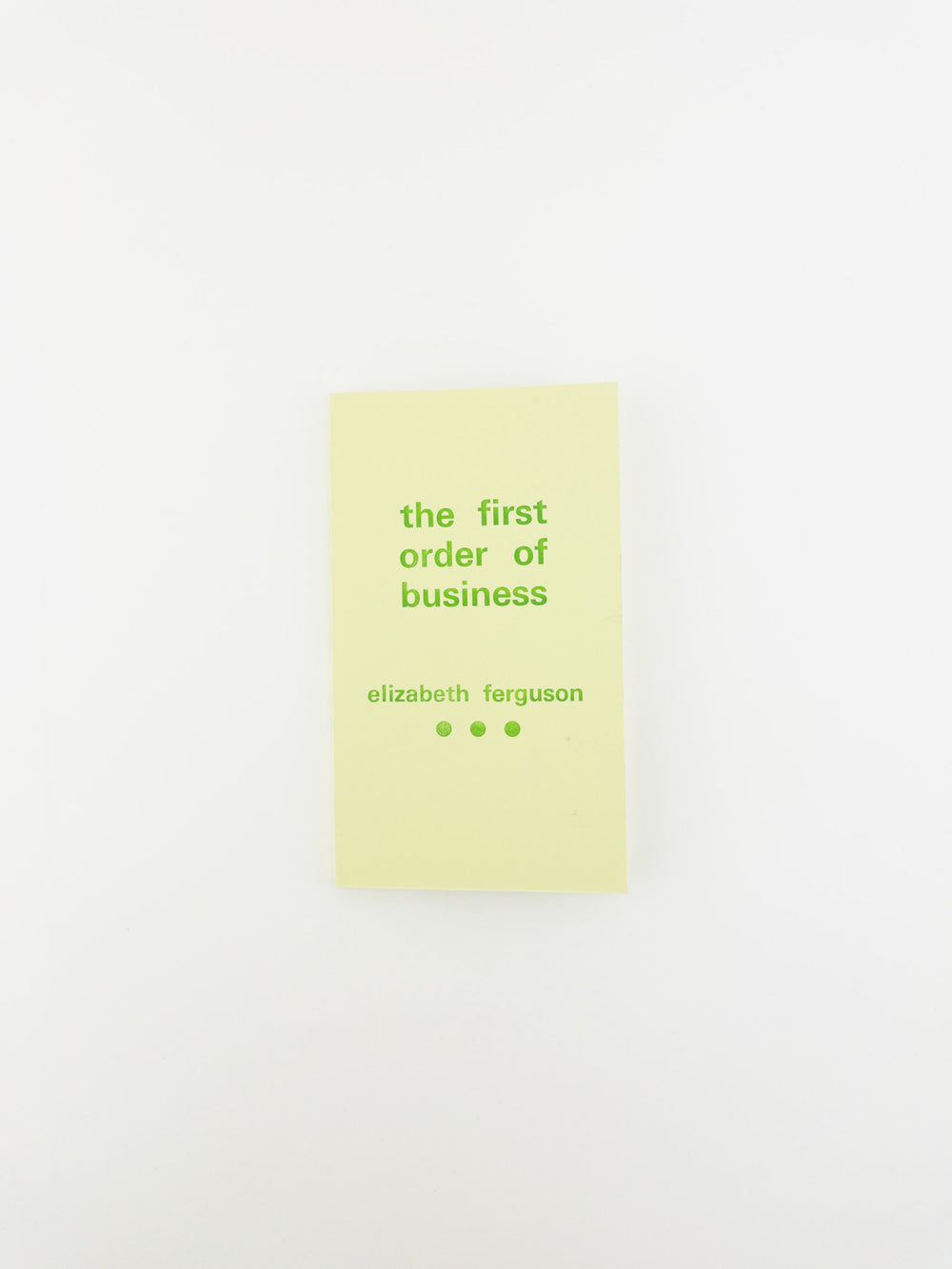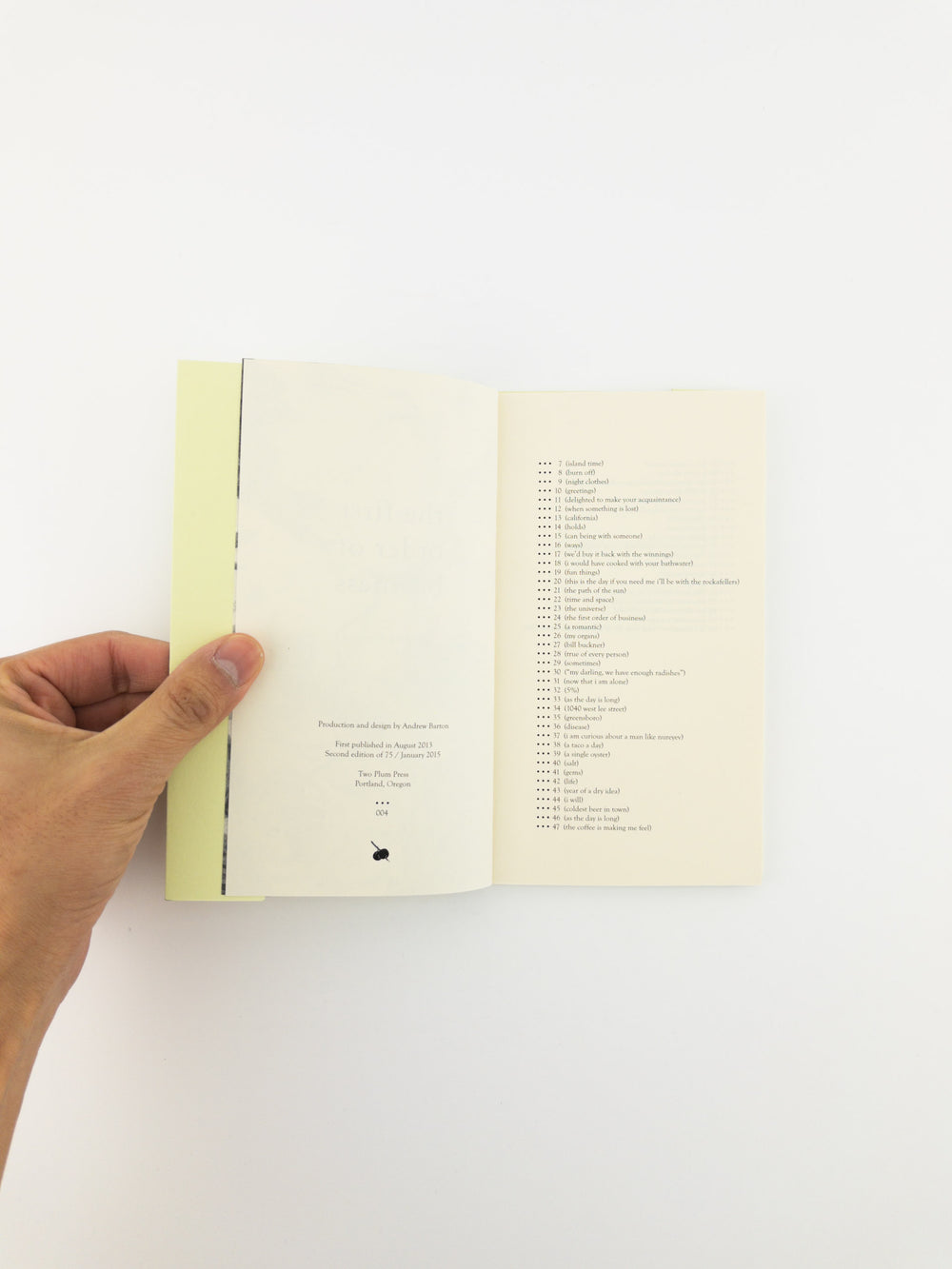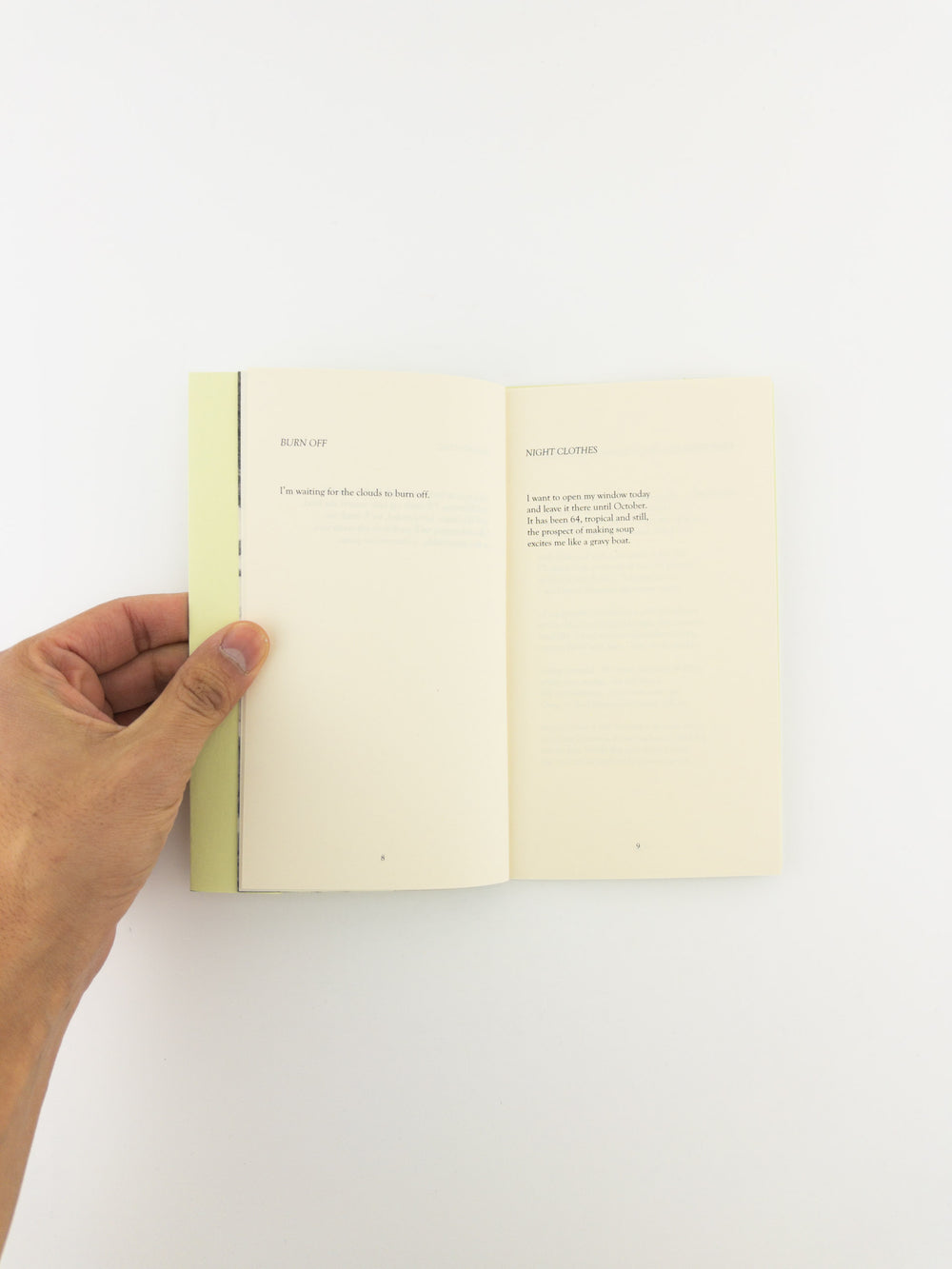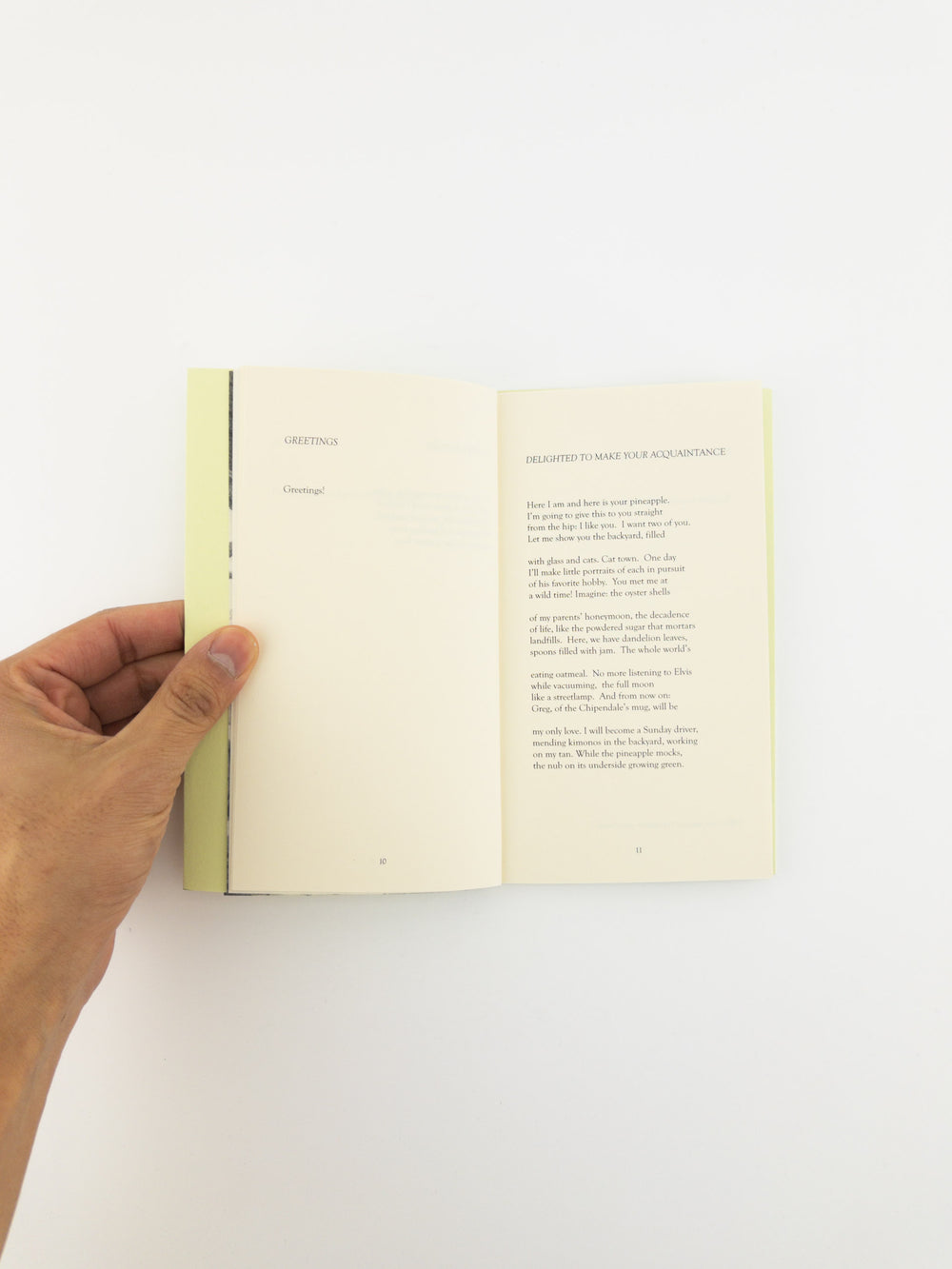 Any of the poems in The First Order Of Business could be the first order of business in a sequence of thoughts, a conversation, a letter, a memoir.  The poems follow these threads, documenting slices of experienced life, dreamed life, ideas, and questions.
Boldly, the collection moves from the serious to the hilarious with the blink of the reader's eye or the turning of a page.
Elizabeth Ferguson is a contemporary poet living and working in Portland, Oregon.
Author: Elizabeth Ferguson
Year: 2022
Cover: Softcover
Language: English