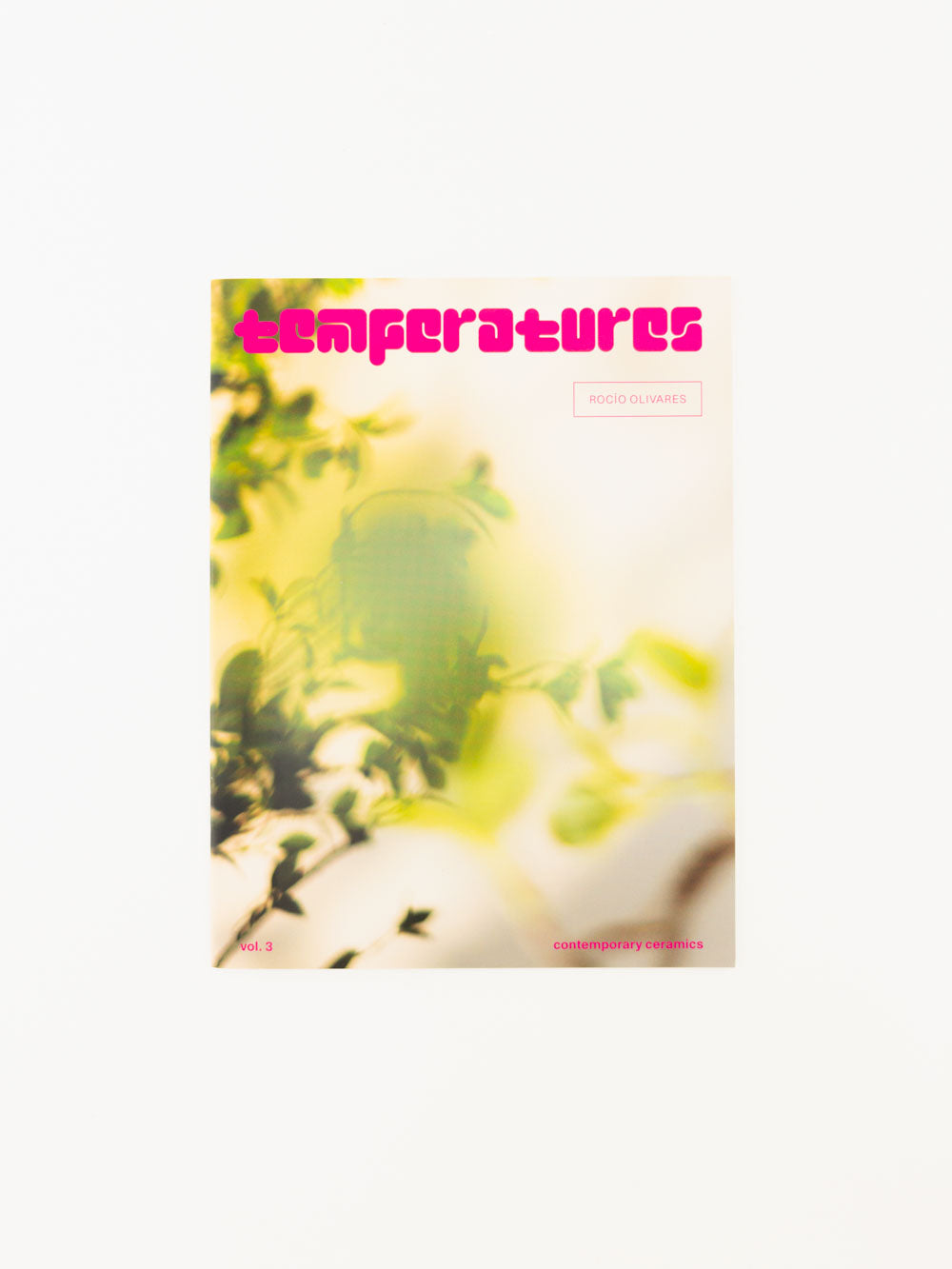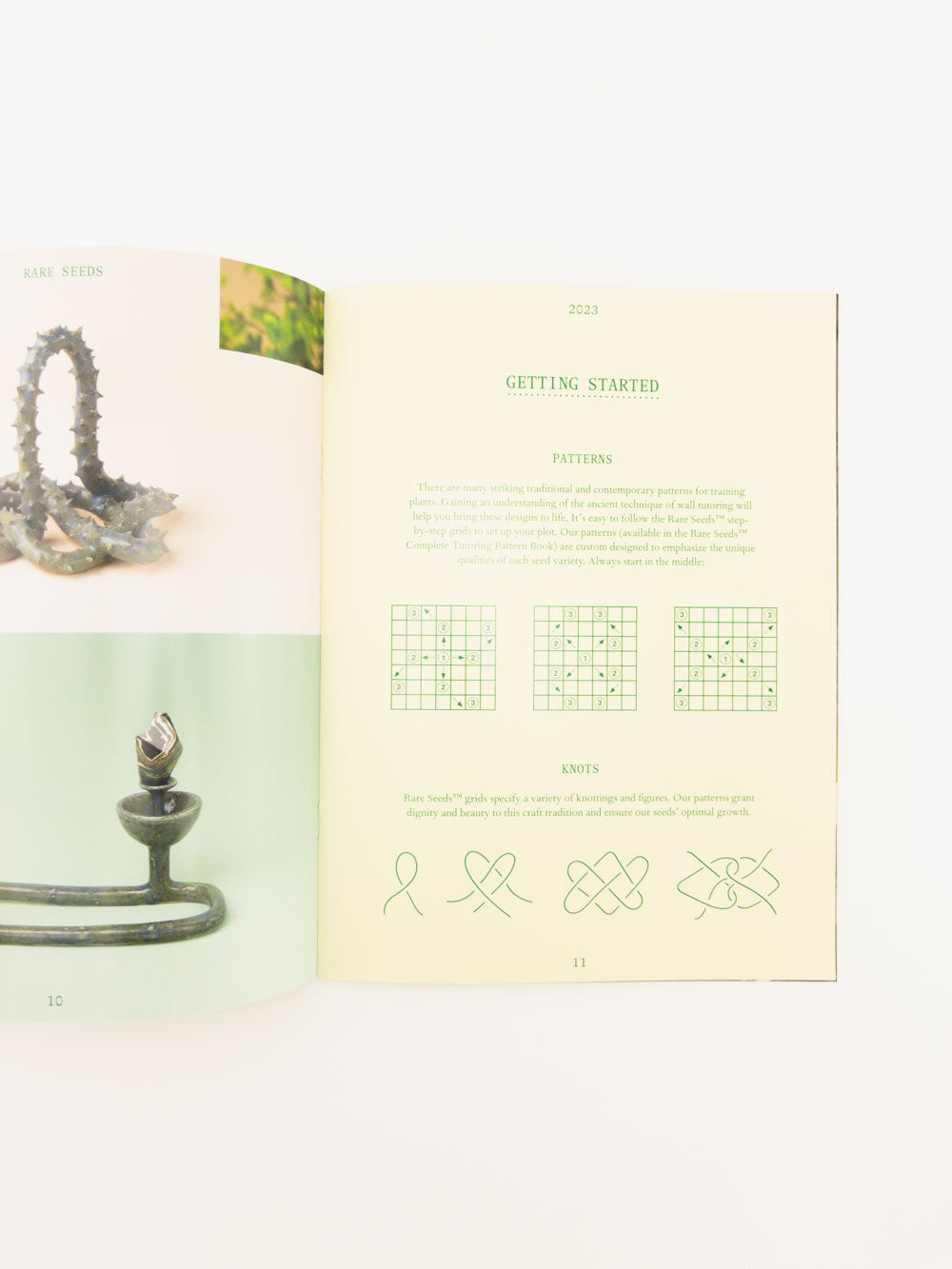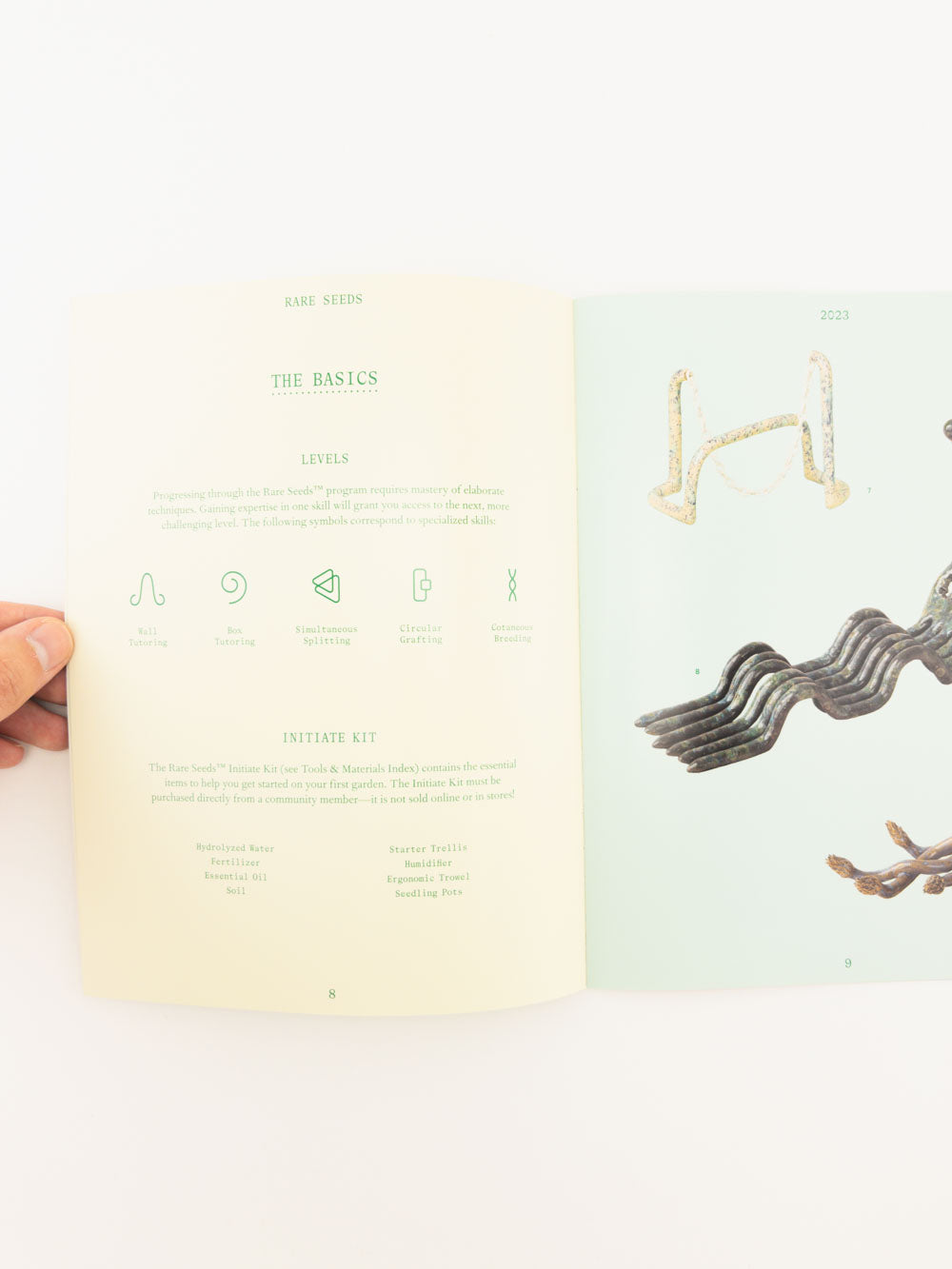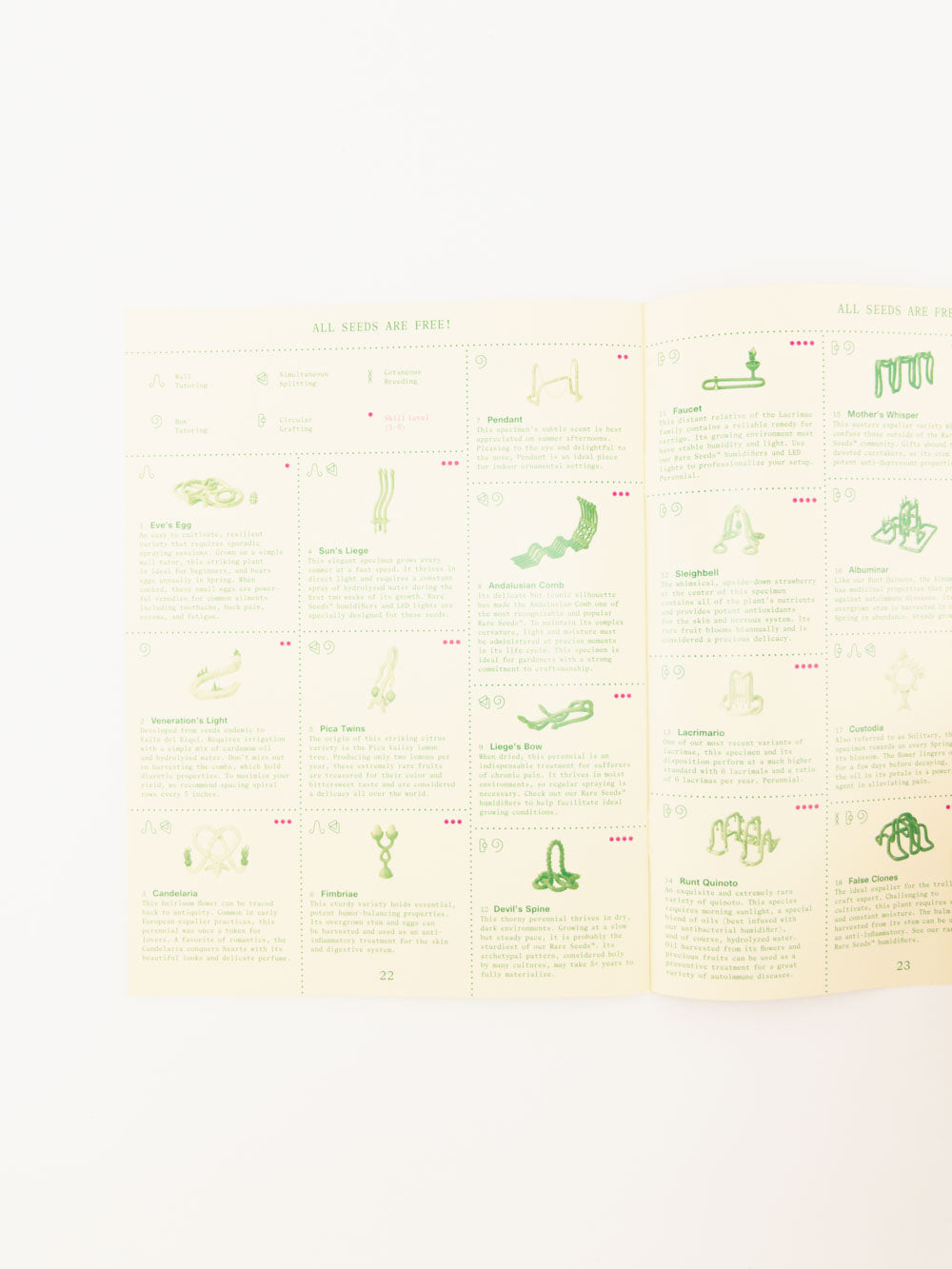 TEMPERATURES is an occasional publication about artists using clay. Each 24-page issue focuses on a single artist whose distinctive sensibility is advancing the conversation around ceramic art. The design and concept of the issue is a collaborative process that utilizes the printed format to provide a more expansive context for the work.
Vol. 3 features
Rocío Olivares
(CL) and her recent ceramic series
Espalier
. Designed to resemble a seed catalog for rare plants, this issue reimagines Olivares's sculptures as part of a multi-level marketing scheme, a pervasive social phenomenon she observed in Santiago during the pandemic lockdowns. Still life photographs depict the ceramics in constructed, faux-natural, highly commercial scenes, highlighting the elaborate mechanisms of visual deception at work in bogus retail schemes. This seductive, imaginary project calls into question the value of unique art objects and the systems that perpetuate their scarcity. Photographs  by Paulina Kim Joo & José Gutiérrez A.; glaze recipe by Ester Sjölin.
Author(s): Various
Year: 2023
Pages: 24
Dimensions: 7 x 10 in.
Cover: Softcover
Language: English