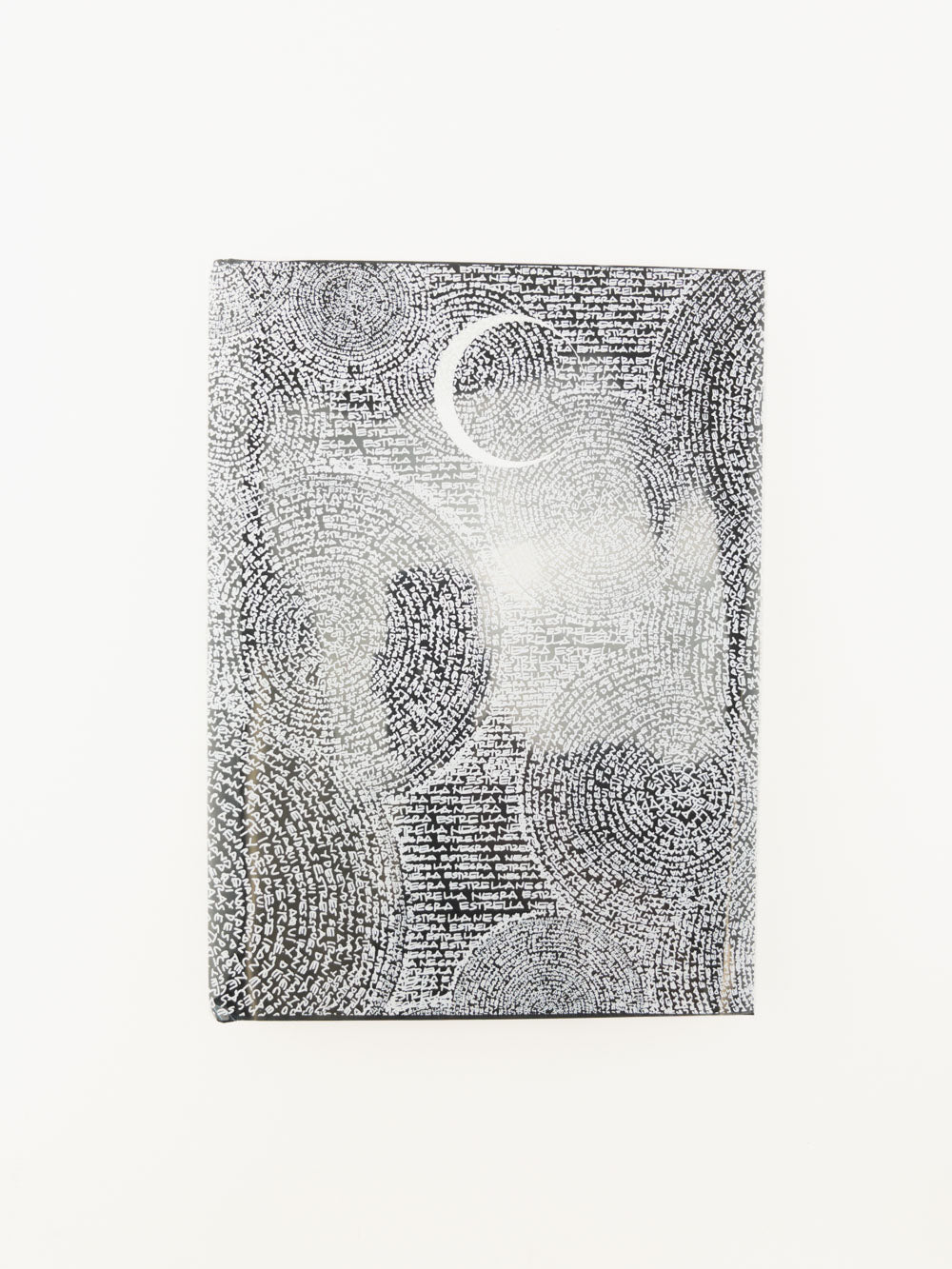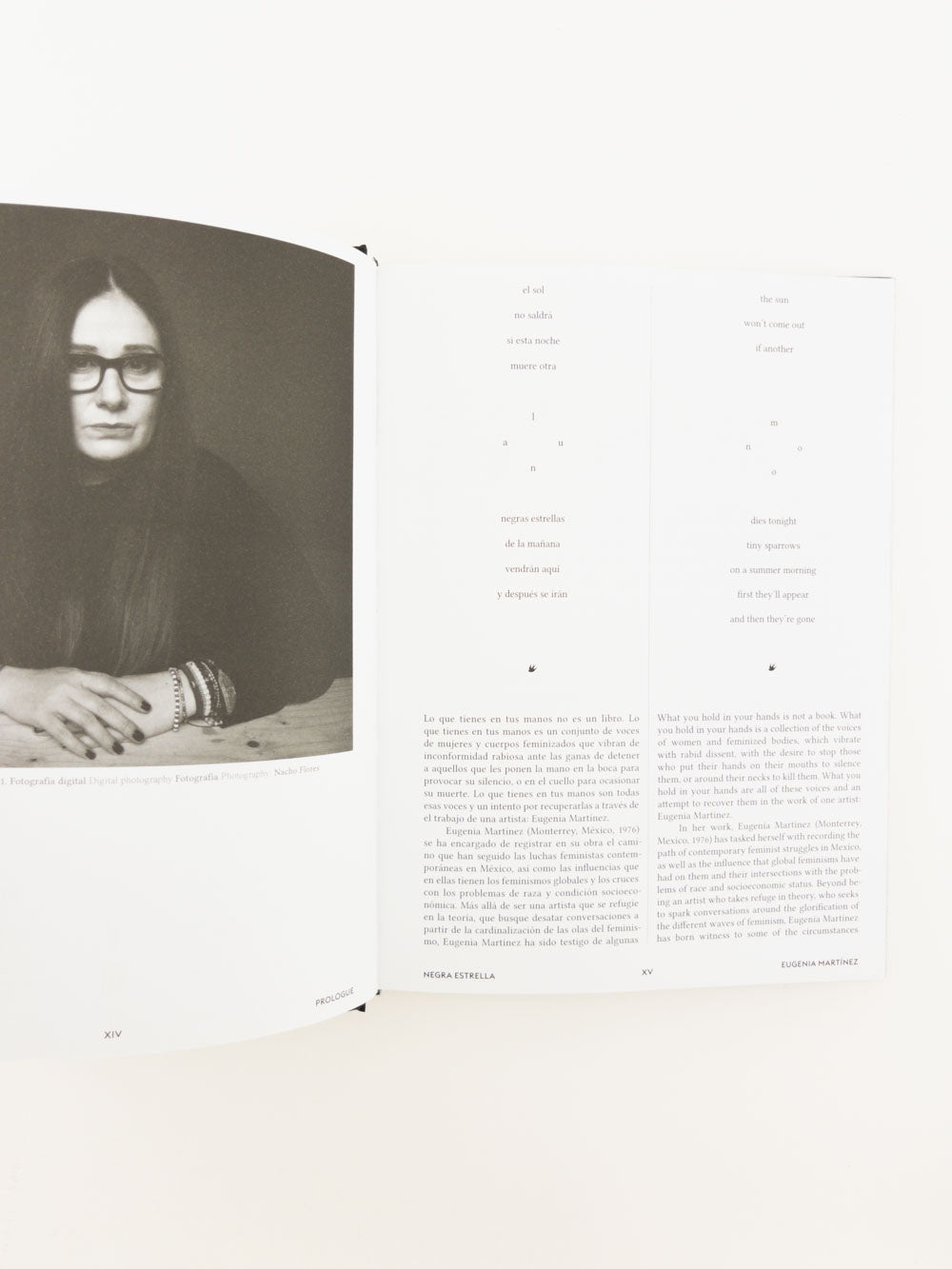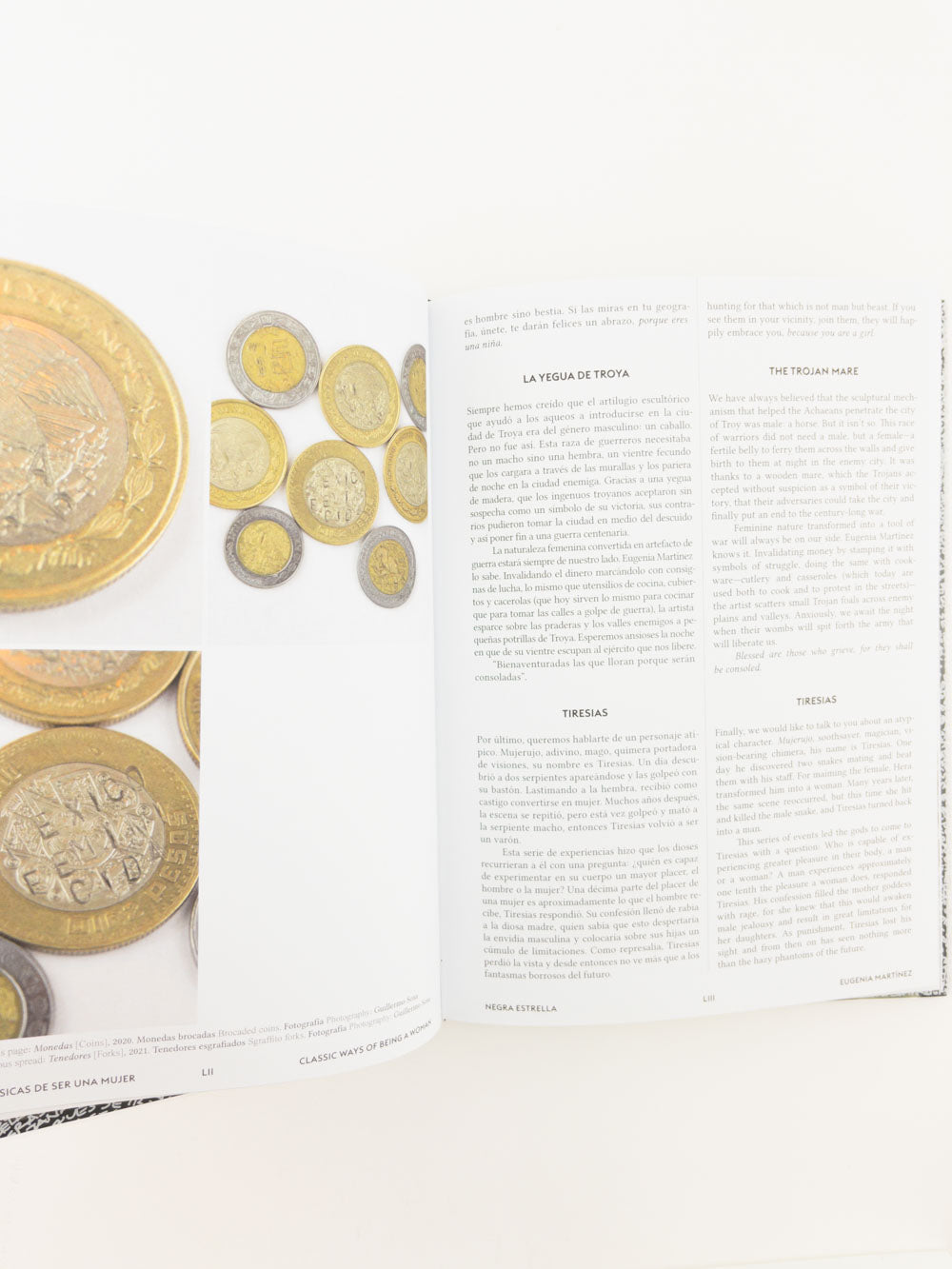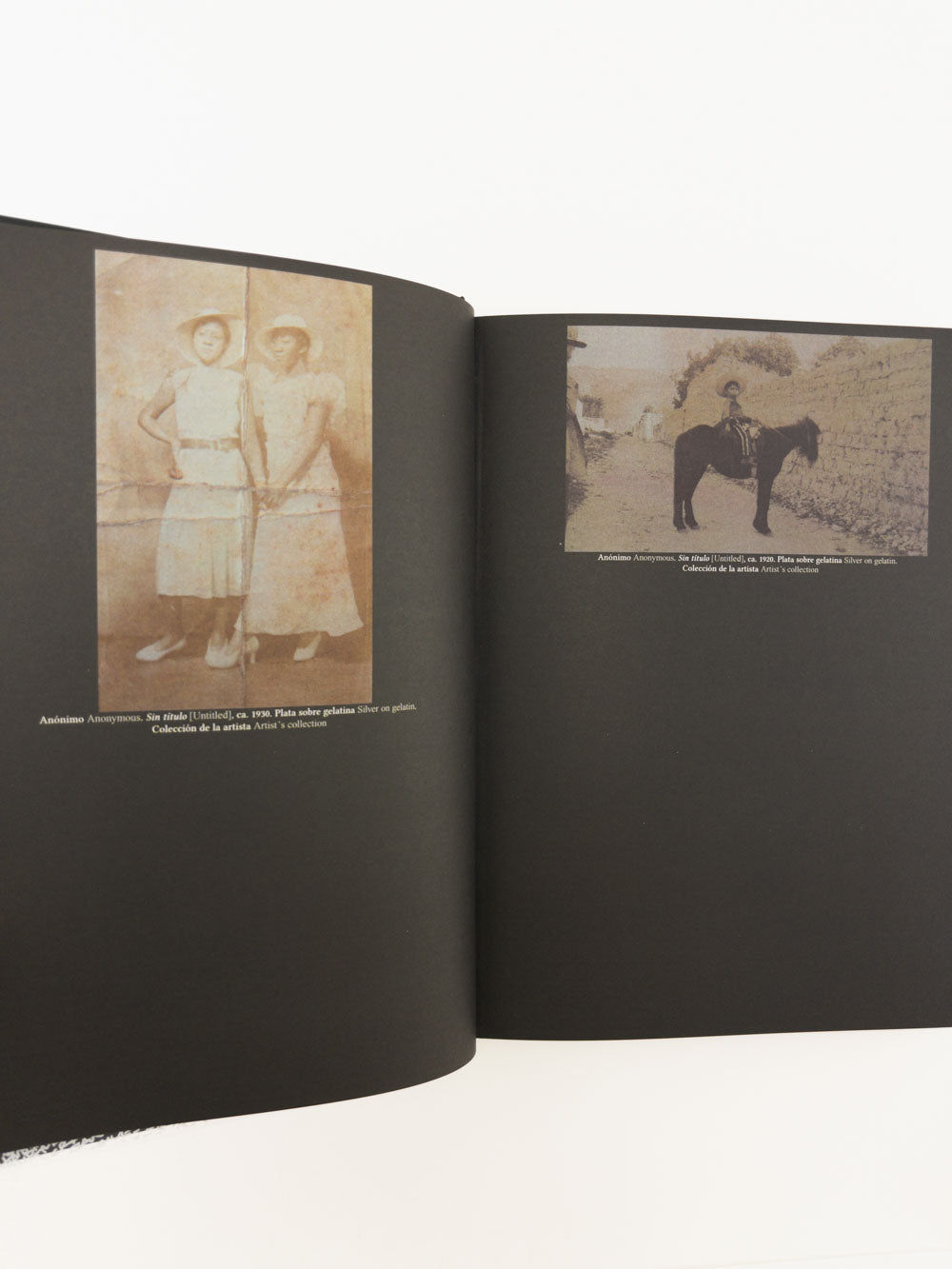 Black Star. A Retro-Prospective of the Work of Eugenia Martínez and Other Women is an anthological and retro-prospective publication on the work of artist Eugenia Martínez (Monterrey, Mexico, 1976). This review incorporates almost twenty years of the Monterrey artist's production while introducing re-sensitizations to the local and global feminist movements that are being shaped and transformed every day. This work brings together the words of women authors from different generations and contexts who encounter their struggles through gestures and symbols. Negra estrella invokes reflections and thoughts that flow between times, spaces and images.
Edited by Tonatiuh López
Texts by Wendy Cabrera Rubio, Karen Cordero Reiman, Mariana García Ortíz, Tamara Ibarra,  Tonatiuh López, Eugenia Martínez, Clyo Mendoza, Ariadna Ramonetti Liceaga, Mirna Roldán, Mariana Rubio de los Santos and Ana Isabel Garduño.
Designed by Santiago Martínez Alberú, Estudio