Catalog issue 20, 'Hard Sun'
Catalog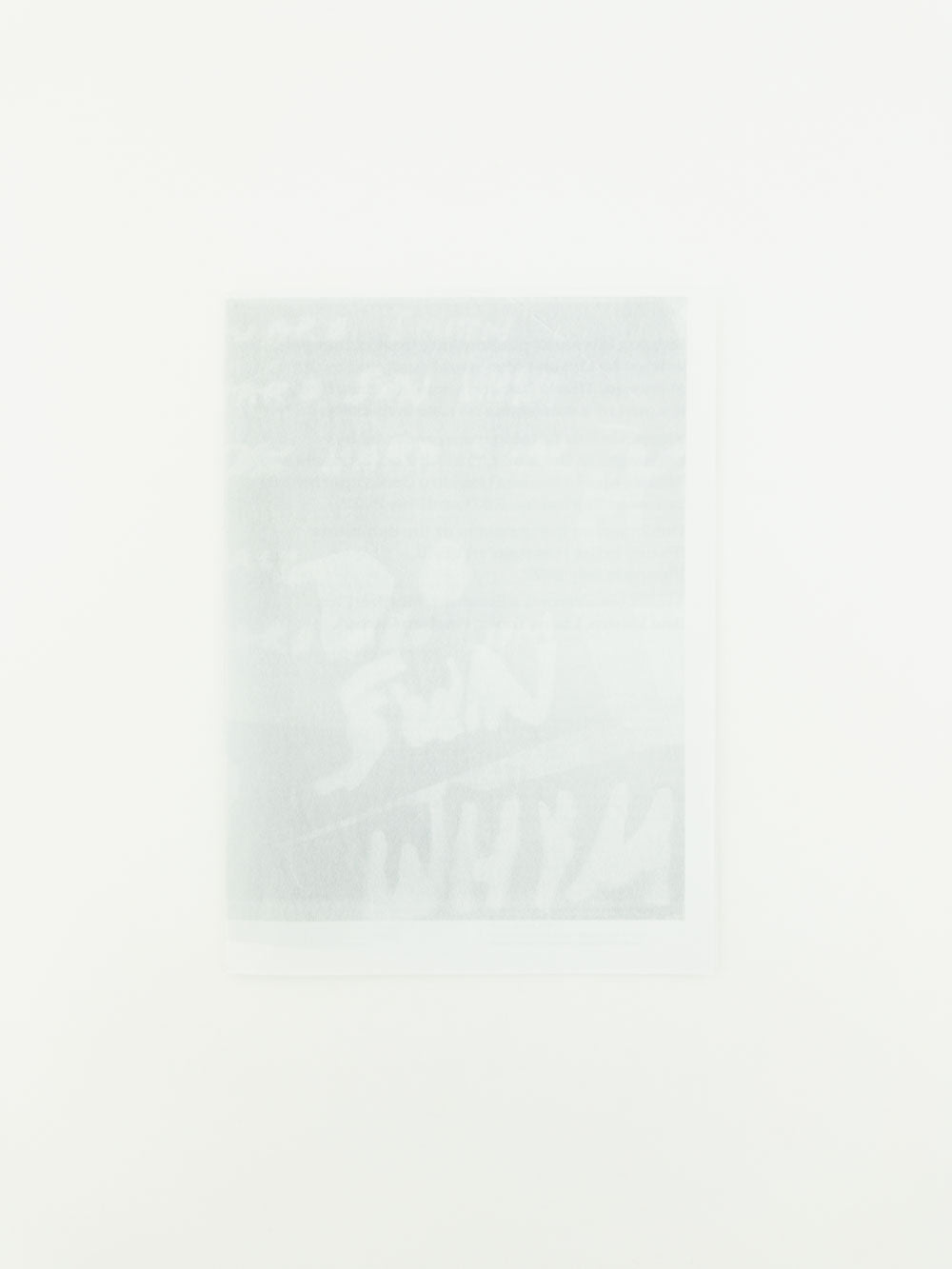 Catalog issue 20, 'Hard Sun'
Catalog
Catalog is a serial publication about cataloging, written by Lieven Lahaye and designed by Ott Metusala.
This is Catalog issue 20, 'Hard Sun'
, it's part of a sub-series on near invisibility. Images in this Catalog were produced by exposure: to the sunlight of Athens, Brussels and Tallinn, and to the heat inside a Berlin apartment, between September 2021 and May 2022. Published on the occasion of the exhibition 'Penny in the Fountain' at VBKÖ, Vienna in July 2022.