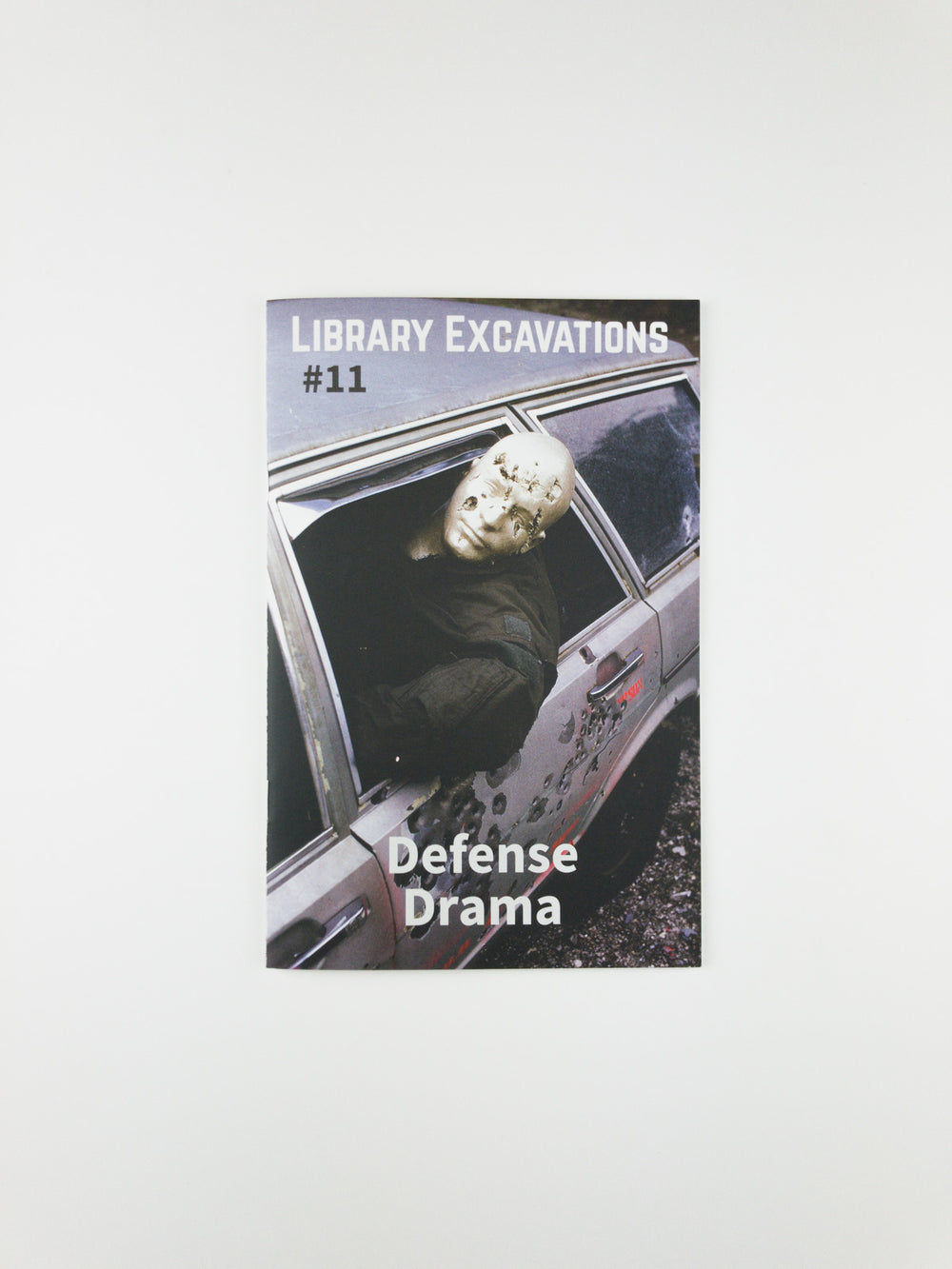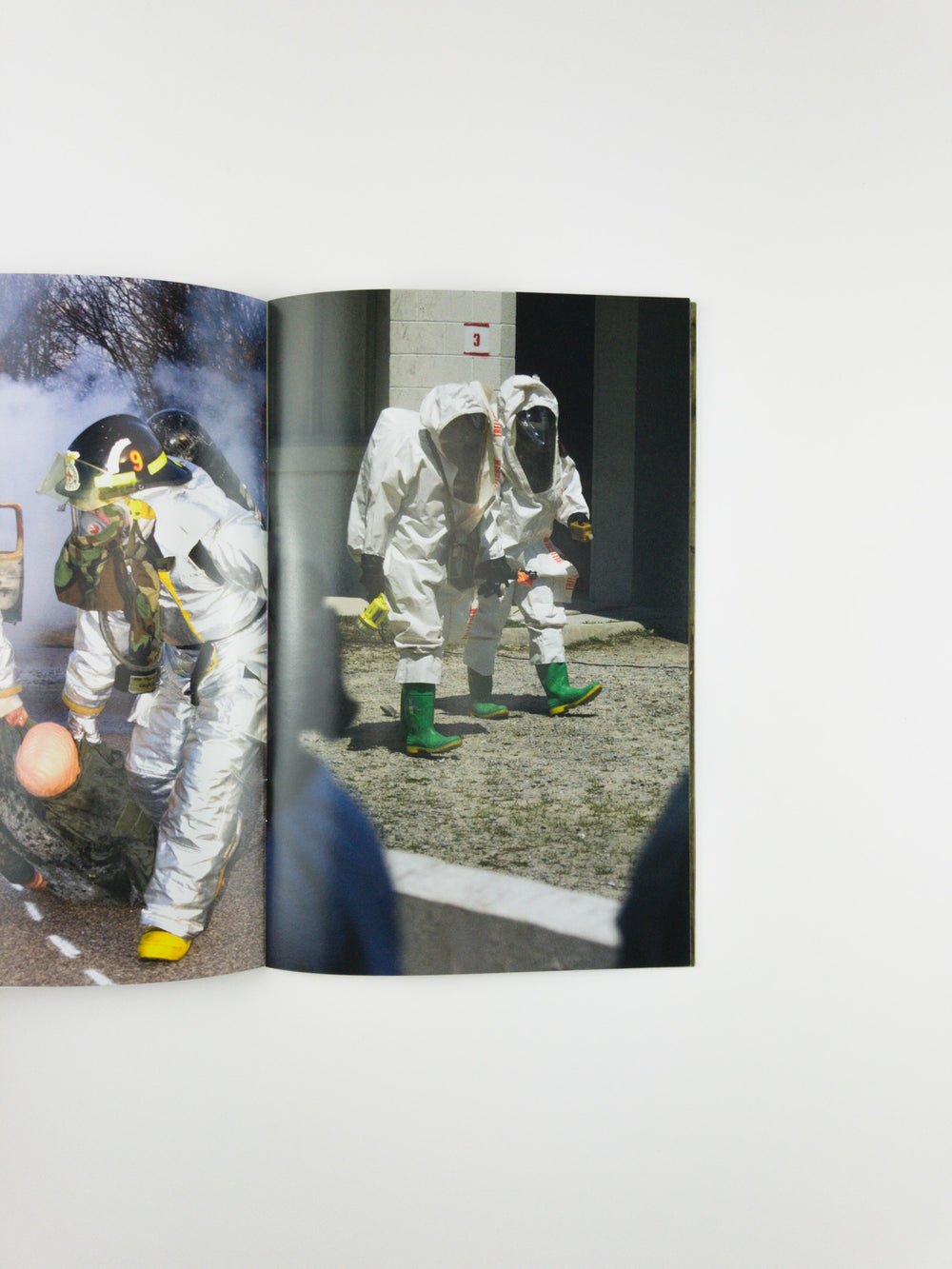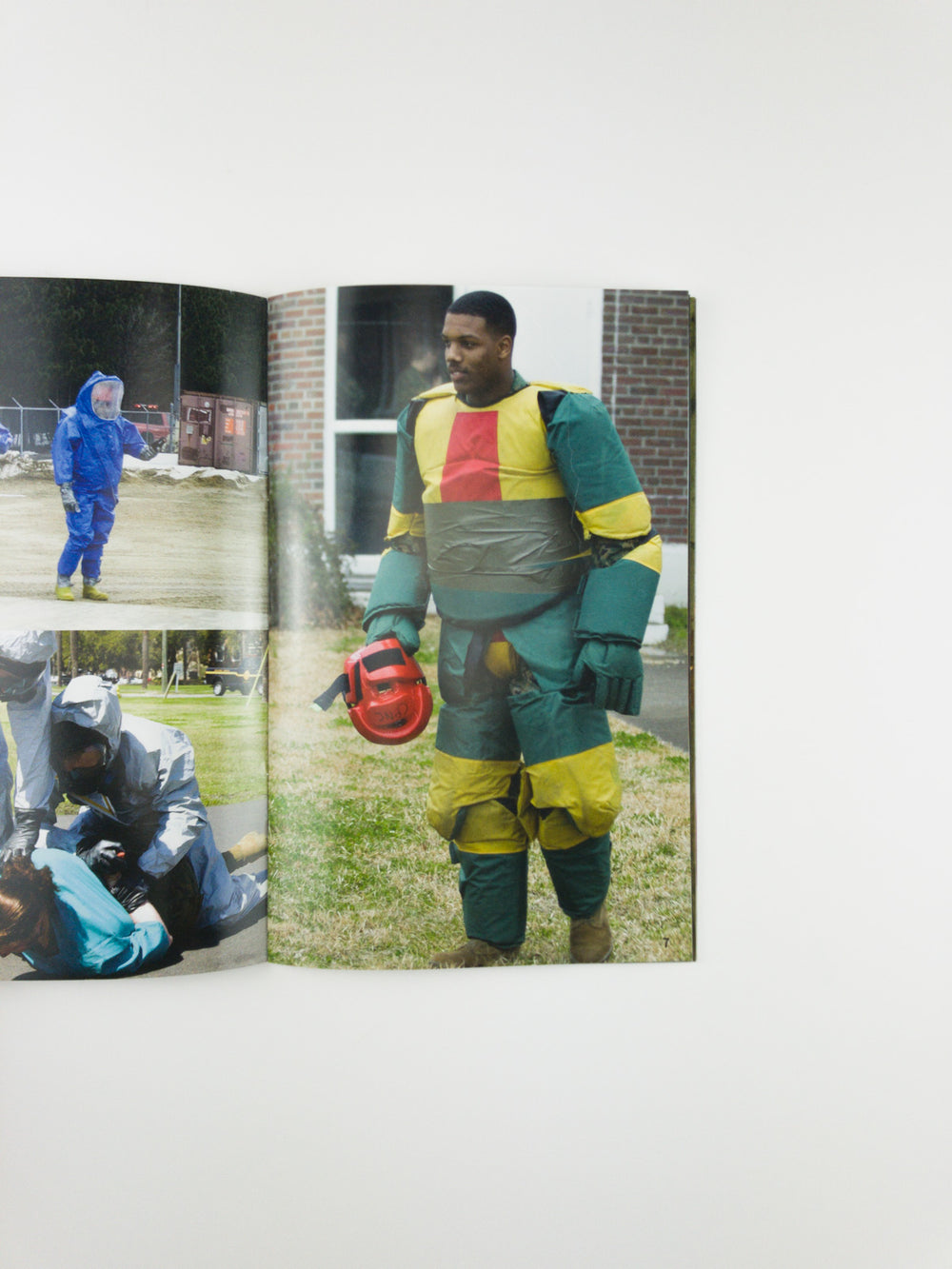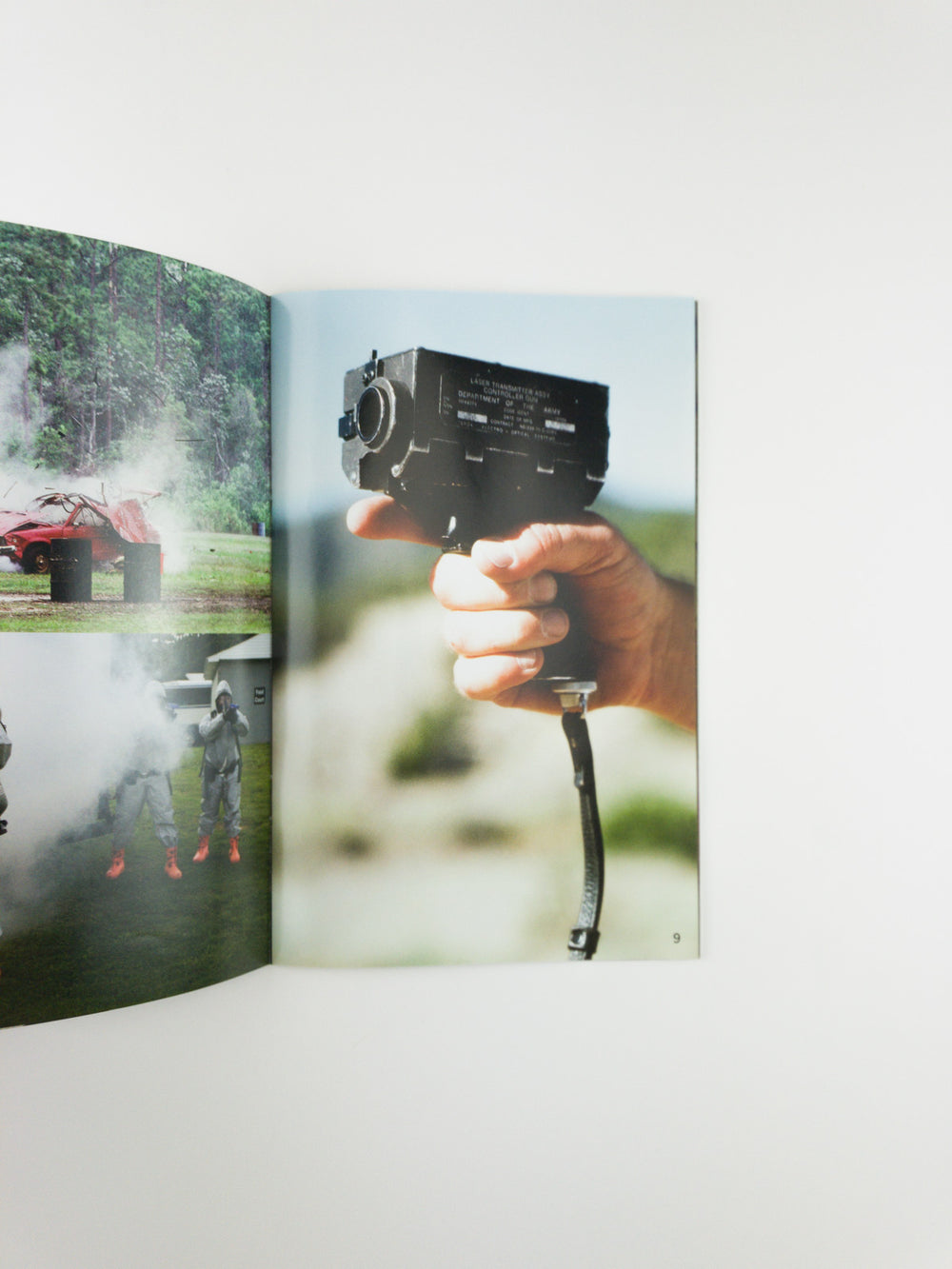 Library Excavations returns during a period of pandemic misery with a new issue that feels just about right for what we are dealing with in America right now: 32 pages of photos drawn from unrestricted Department of Defense archives.
From the back cover: Hazmat happenings. Terrorist cosplay. Flaming cars. Bloody dummies. Fake wounds on real people. Mannequin driving a school bus. Hostage-taker takeover. Stabbing practice. Are these people training to save us or kill us? Welcome to the frequently strange and unsettling world of U.S. Department of Defense training photographs. I collected and arranged these unrestricted images over the last few months during the anxious times of the COVID-19 pandemic. They were selected from thousands of photographs using the Digital Public Library Archive (https:// dp.la). The photos themselves are maintained by the National Archives at College Park in College Park, Maryland. The images come from a series created and compiled or maintained between 1982-2007. They are presented here without context to create a space of reflection. Full metadata can be found by searching https://catalog.archives.gov. This is the first issue of Library Excavations to depend entirely on internet archives due to public library closures or limited in-person access during the pandemic. As COVID-19 continues with no clear end in sight, publications in this series will likely continue to emerge from the safety of quarantine: my internet-connected basement bunker in Chicago. I have to say, I miss the sensation of touching paper in a public building. I'm tired of worrying and scrolling. — Marc Fischer

Library Excavations is a project and publication series by Public Collectors that highlights and activates physical materials found in public libraries. Library Excavations encourages intensive browsing of paper and print resources, particularly those that are under-utilized, or at risk of being withdrawn and discarded. During the COVID-19 pandemic, excavations have moved to the digital realm of public storage. More findings are shared regularly on Instagram: @libraryexcavations
Author(s): Marc Fischer, Public Collectors 
Year: 2020
Pages: 32
Dimensions: 5.5 x 8.5 in. 
Cover: Softcover
Process: 2 Color Risograph, Color Offset
Edition: 519
Language: English