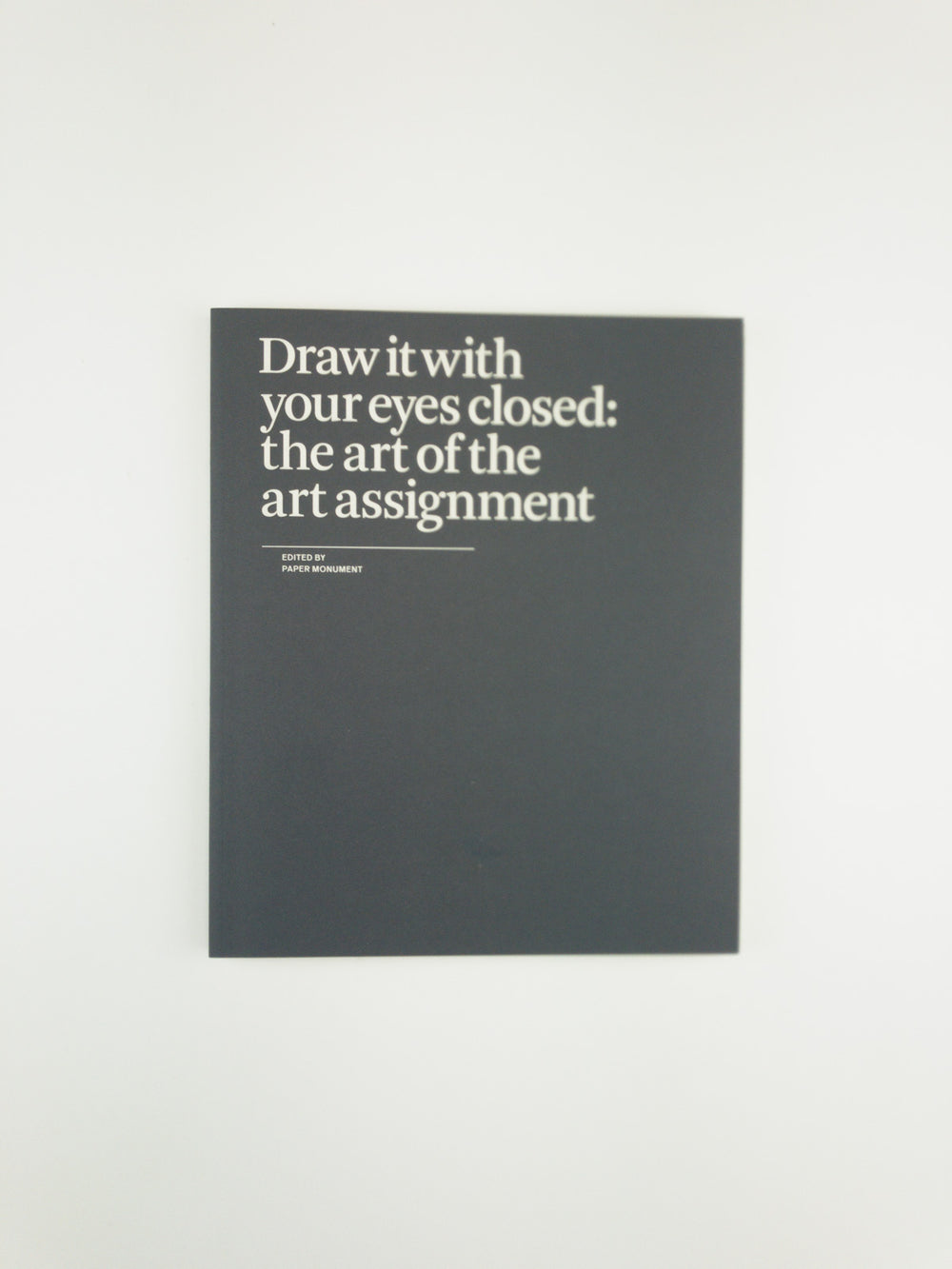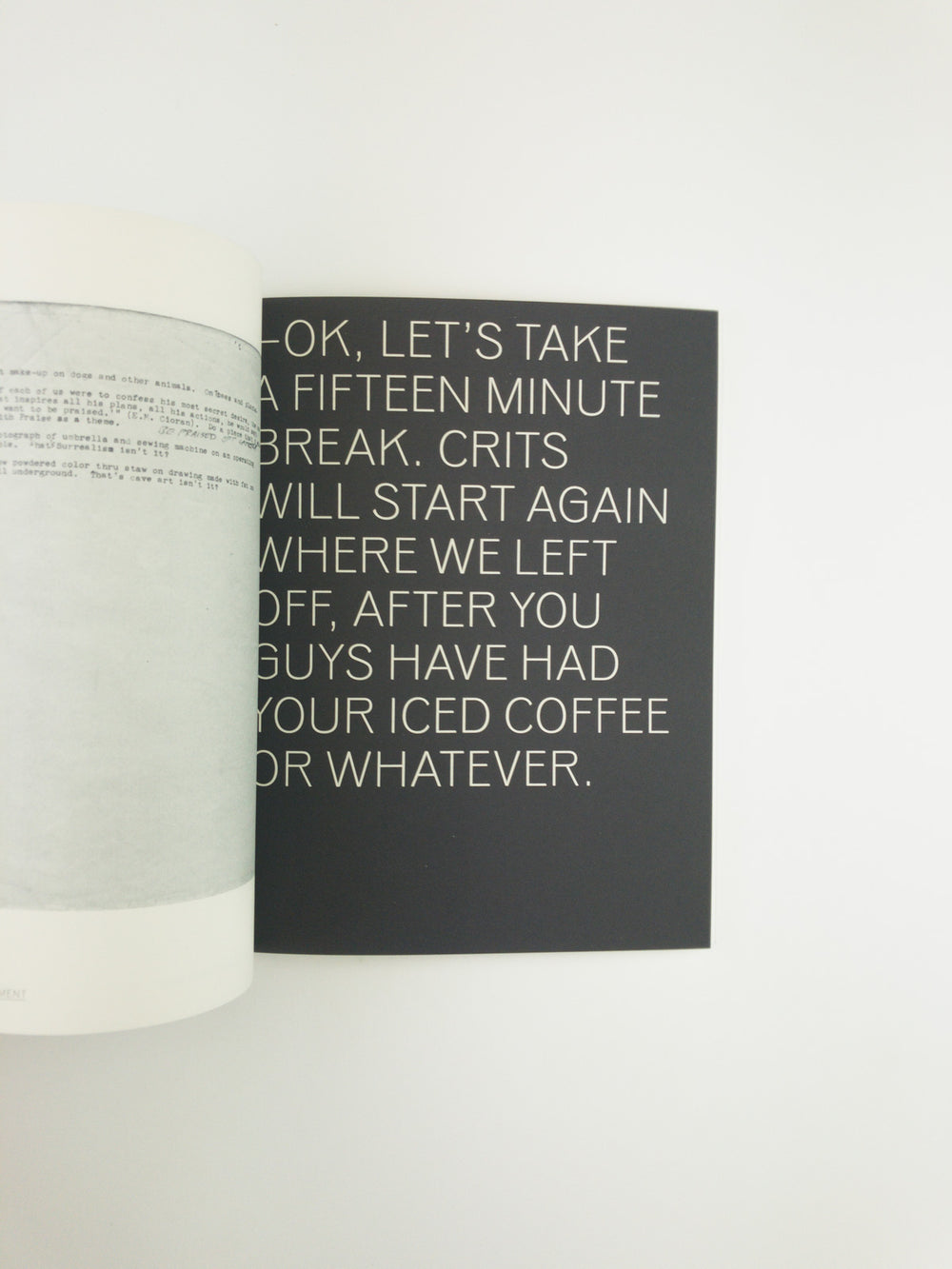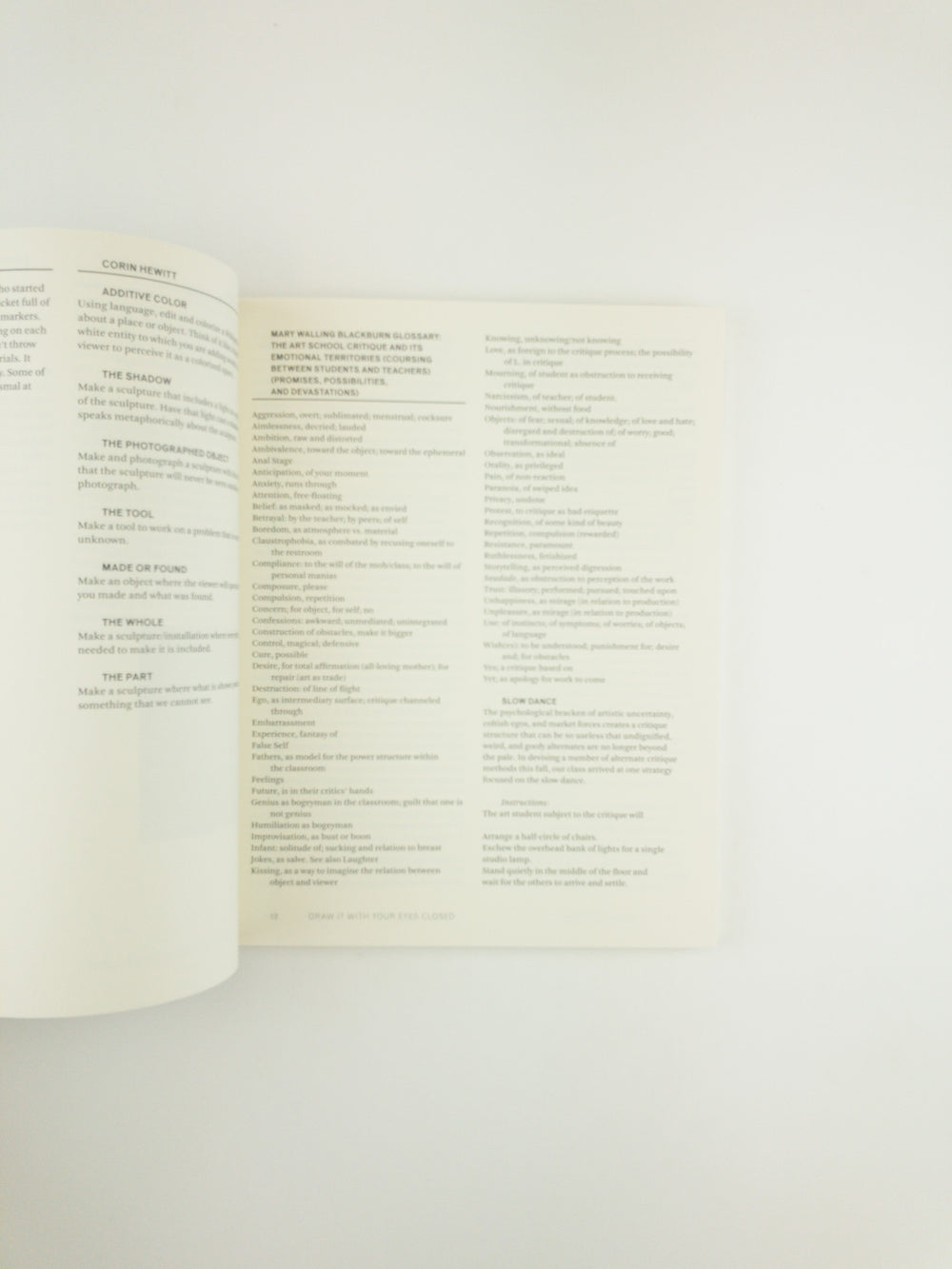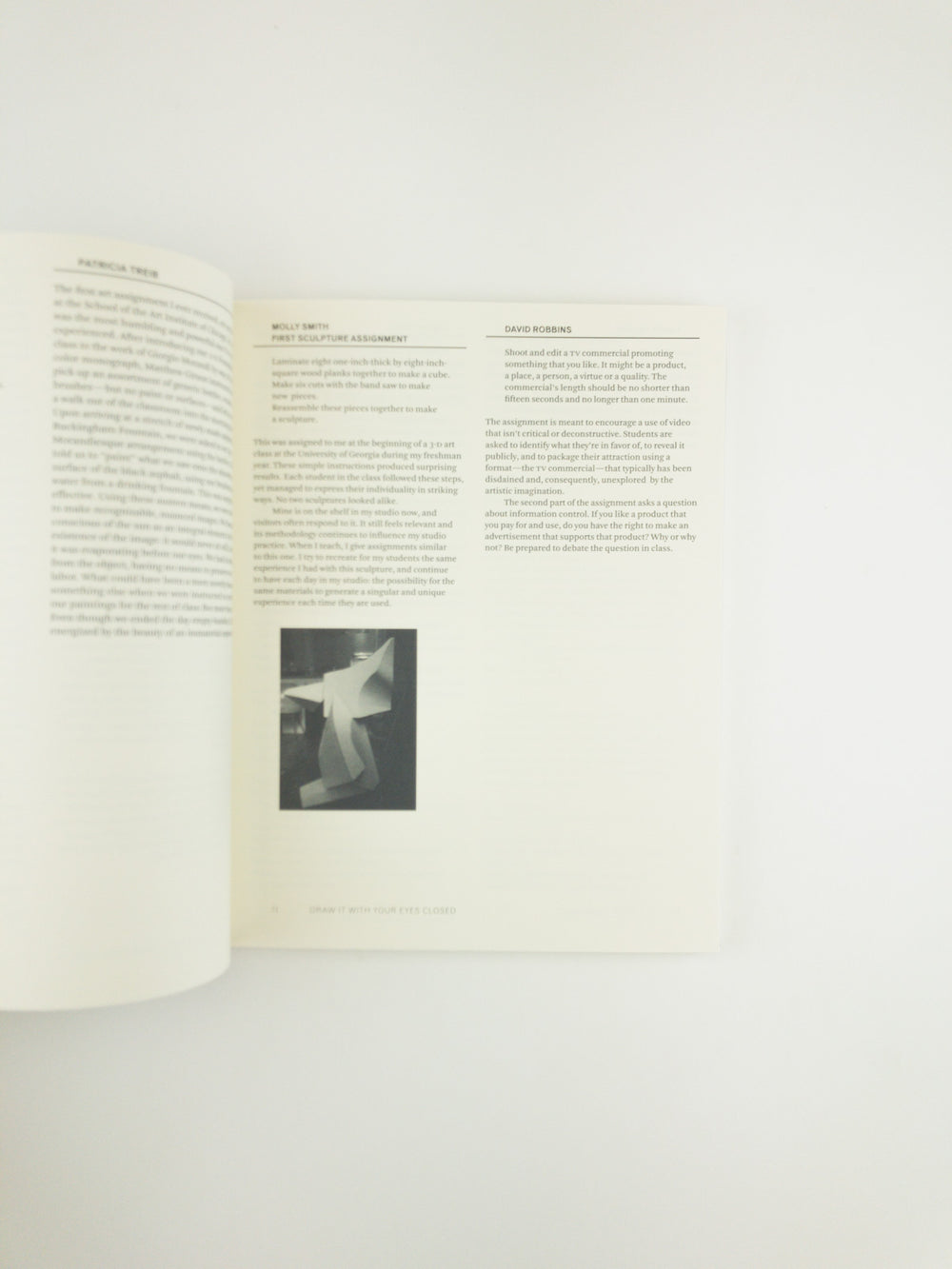 Art school is at a point of unprecedented popularity both as an enterprise and as an object of critical inquiry. This book examines the complex and often unruly state of art education by focusing on its signature pedagogical form, the assignment.
Practical and quixotic in equal parts, the art assignment can resemble a riddle as much as a recipe, and often sounds more like a haiku, or even a joke, than a clear directive. From introductory exercises in perspective drawing to graduate-level experiments in societal transformation, the assignment coalesces ideas about what art is, how it should be taught, and what larger purpose it might, or might not, serve.
The book is a written record of an evolving oral tradition. Bringing together hundreds of assignments, anti-assignments, and artworks from both teachers and students from a broad range of institutions, we hope it simultaneously serves as an archive and an instigation, a teaching tool, and a question mark, a critique and a tribute.
With contributions from: Kamrooz Aram and Lane Arthur, Colleen Asper, Julie Ault, John Baldessari, Judith Barry, Jay Batlle, Martin Beck, James Benning, Andrew Berardini, Mary Walling Blackburn, Jesse Bransford, Thomas Brauer, Jackie Brookner, Peter Brown, Graham Campbell, Nathan Carter, Antoine Catala, Anna Craycroft, Sean Downey, Angela Dufresne, Brad Farwell, Ira Fay, Rochelle Feinstein, Rachel Foullon, Rachel Frank, Laura Frantz, Kenji Fujita, Munro Galloway, Fiona Gardner, Jackie Gendel and Tom McGrath, Liam Gillick, Alfredo Gisholt, Wayne Gonzales, Michelle Grabner, Heather Hart, Corin Hewitt, Christine Hill, Dana Hoey, Shirley Irons, Ryan Johnson, David Kearns, Bill Komodore, Chris Kraus, Julian Kreimer, Fabienne Lasserre, Margaret Lee, David Levine, Miranda Lichtenstein, Justin Lieberman, Pam Lins, Cameron Martin, Jillian Mayer, John Menick, Helen Mirra, Carrie Moyer, Julian Myers and Dominic Willsdon, Bob Nickas, Sofía Olascoaga, Demetrius Oliver, Matt Phillips, William Pope.L, Jessica Powers, Jon Pylypchuk, Sara Greenberger Rafferty, Kurt Ralske, David Robbins, Harry Roseman, Aura Rosenberg, Marina Rosenfeld, George Rush, Mira Schor, Amie Siegel, Jeremy Sigler, Amy Sillman, Michael Smith, Molly Smith, Jo-ey Tang, Paul Thek, Mamie Tinkler, Dan Torop, Patricia Treib, David True, William Villalongo, Oliver Wasow, Richard Wentworth, Tommy White, and Kevin Zucker.
Author(s): Various
Editor(s): Paper Monument
Year: 2012
Pages: 128
Dimensions: 7 x 8.5 in. 
Cover: Softcover
ISBN: 
978-0979757549
Language: English