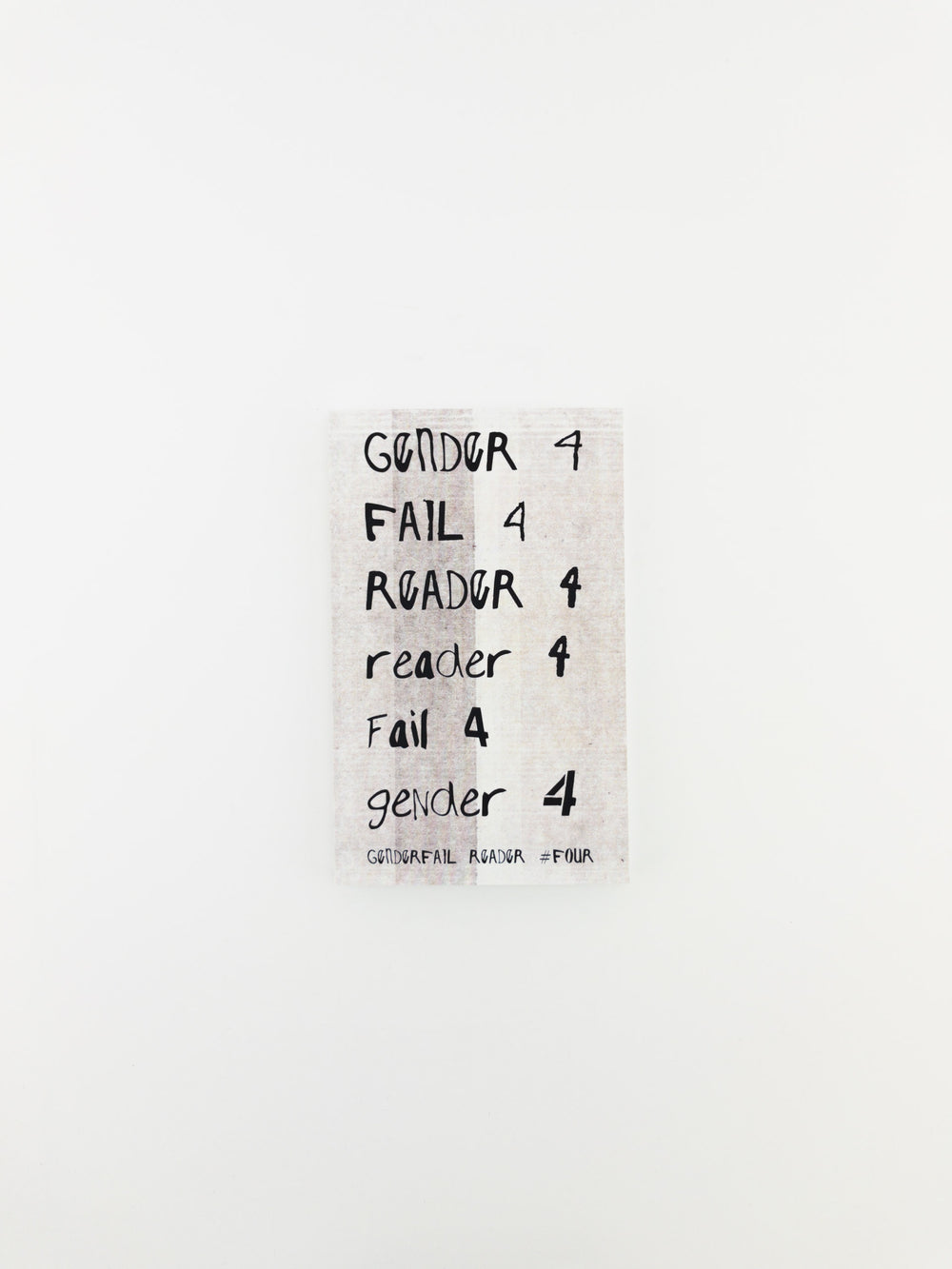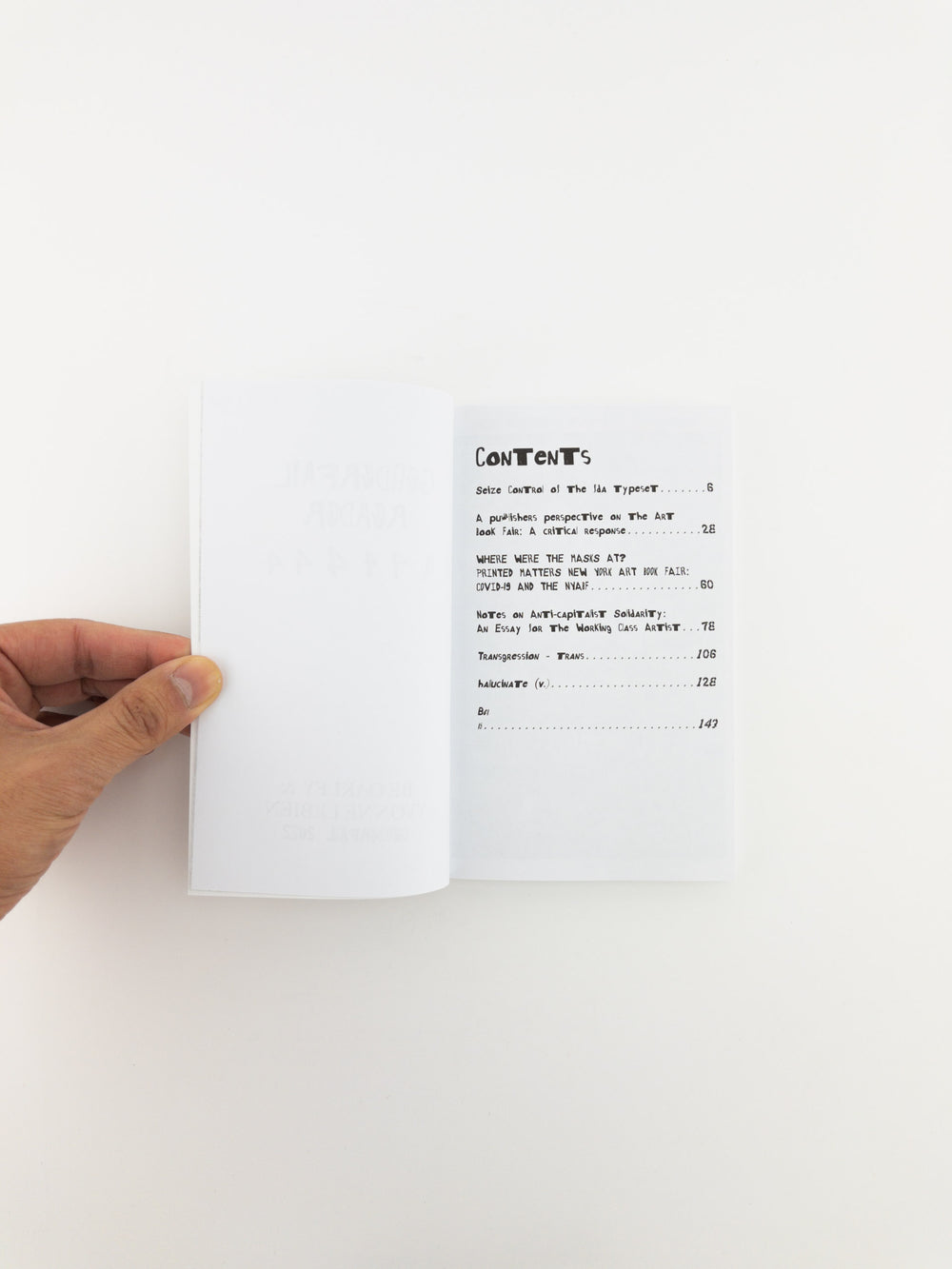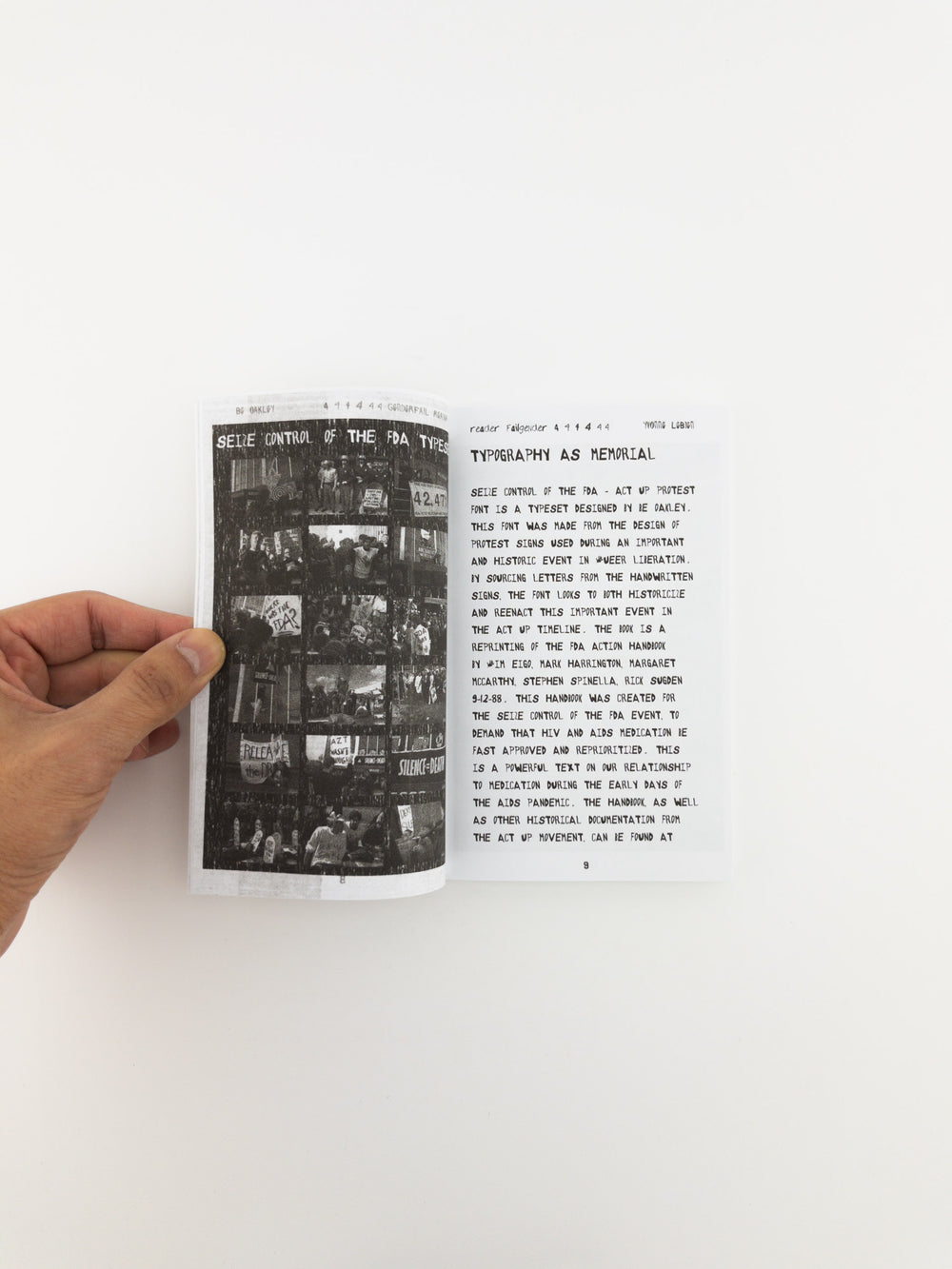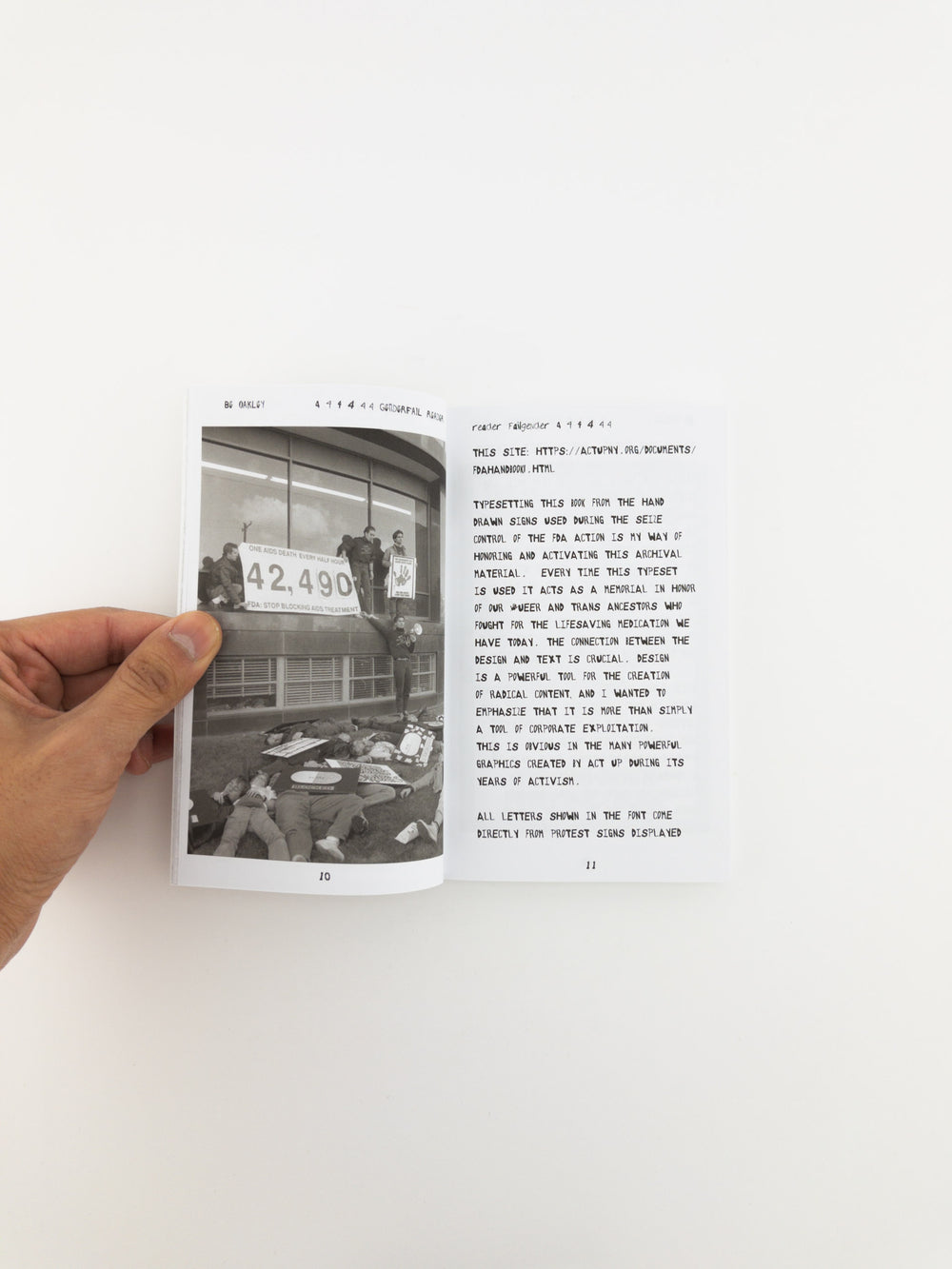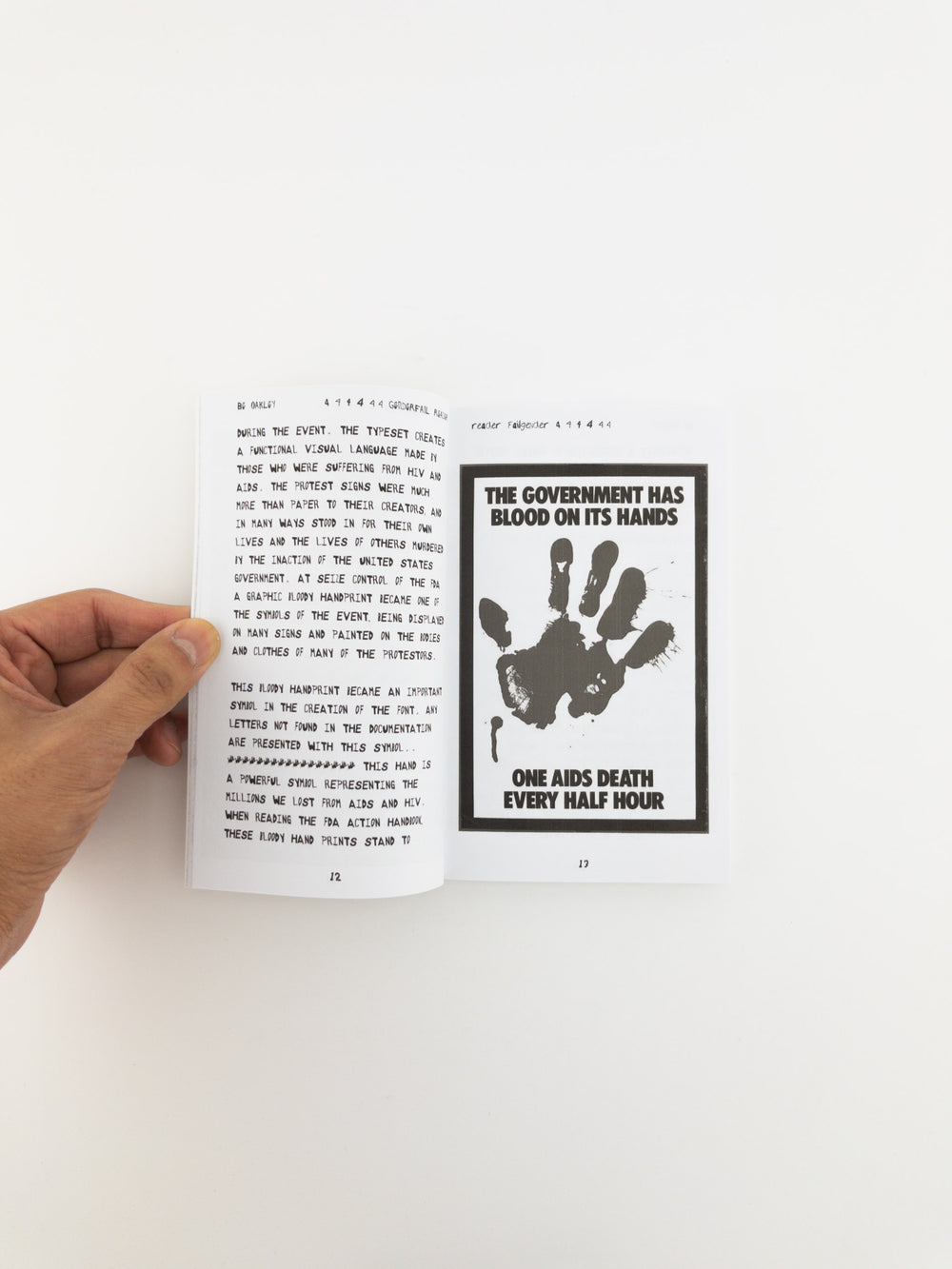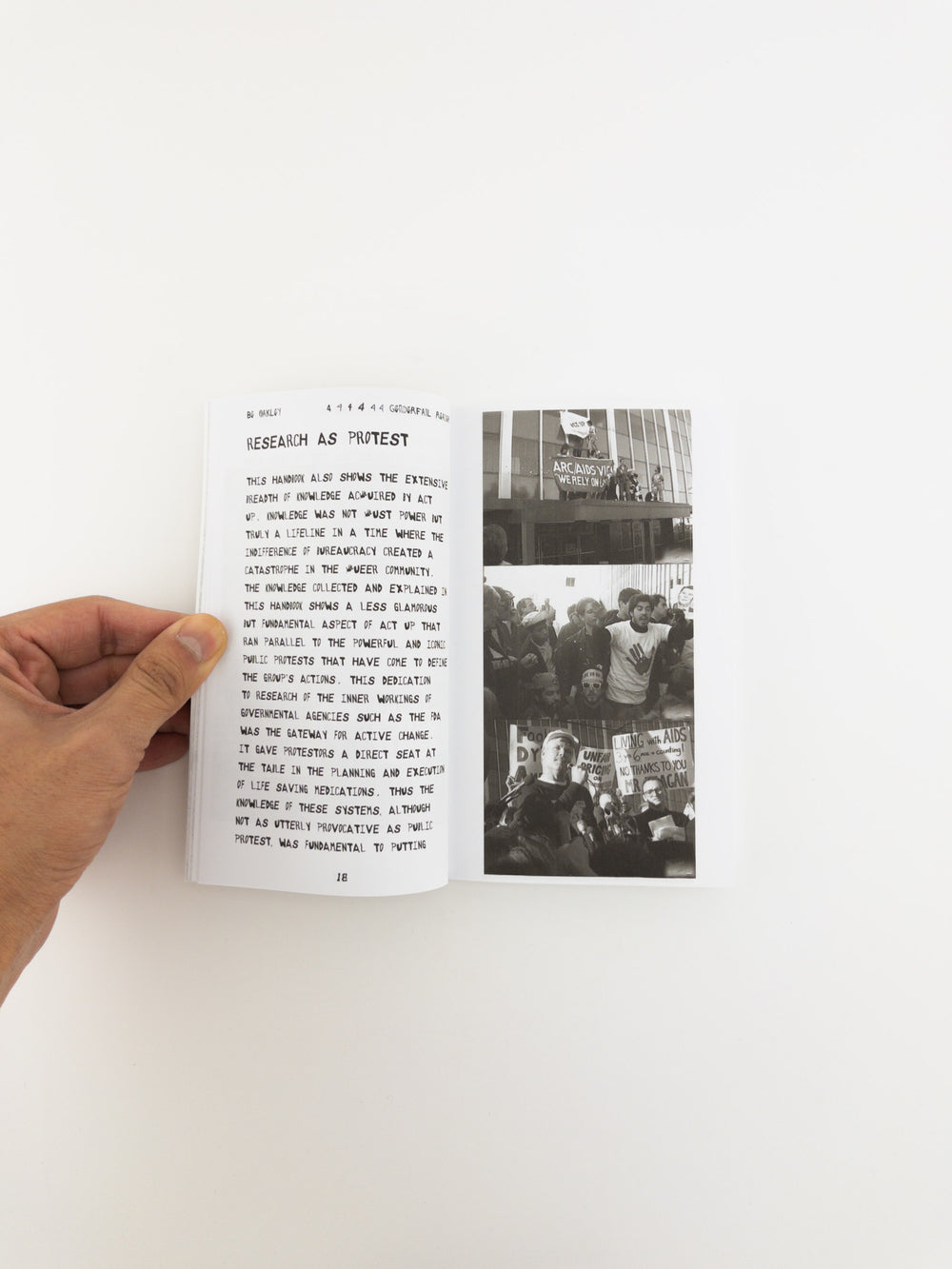 GenderFail Reader 4 is the 4th volume in our series of new and previously published essays and works from the GenderFail Catalog. This new reader includes various works including Seize Control of the FDA typeset, A publishers perspective on the Art
Book Fair: A Critical Response, Where were the masks at ...Printed matters New York Art Book Fair: Covid-19 and the NYABF, Notes on Anti-capitalist Solidarity: An Essay for the Working Class Artist, Transgression - trans, Gallucinate (v.) and Bells. All works are by GenderFail founder Be Oakley and Editor Yvonne LeBien.
These essays speak to the interests, research and passions that drive GenderFail and highlight the powerful agency behind self and small publishing. My hope is that these essays inspire you to future actions, dreams, hopes and new worlds that center people and communities fighting for a world without colonialism, white supremacy, capitalism, ableism and heteronormative oppression.
These readers are a great introduction to GenderFail ethics and self published works.

Author: Be Oakley
Year: 2022
Pages: 165
Cover: Softcover
Language: English