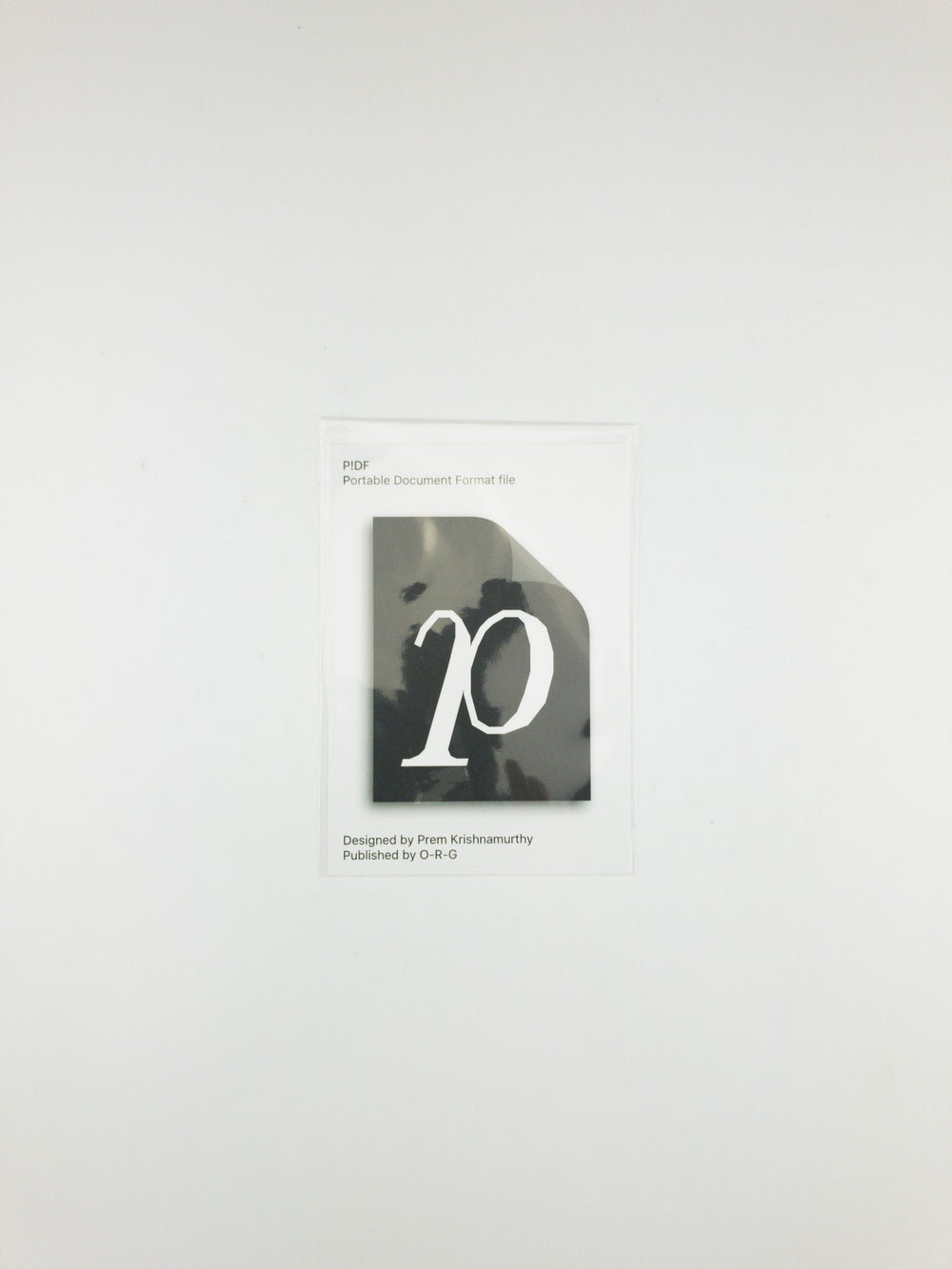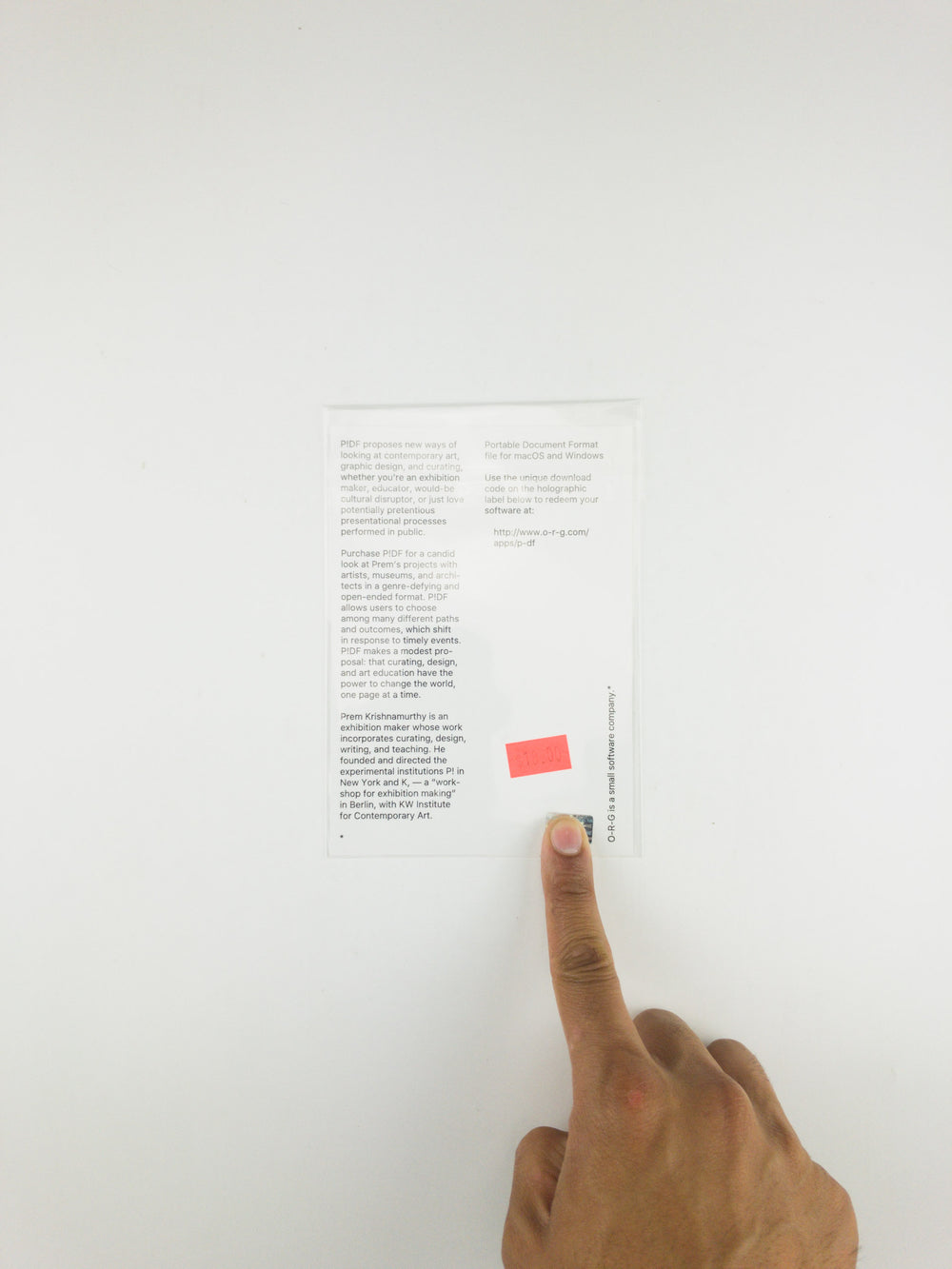 P!DF proposes experimental new ways of looking at art, design, curating, and contemporary life, whether you're a creative practitioner, cultural disruptor, or just love potentially pretentious presentational processes performed in public.

Peruse P!DF for a dynamic window onto Prem's projects, proposals, and philosophy. Featuring a newly updated selection of teachings and tools in a genre-bending format, P!DF asks what's at stake in the ways we're designing ourselves and our shared world. How can the concept of "bumpiness"— as a model for productive friction — rewrite rules of working and living, one page at a time?

Prem Krishnamurthy is a designer, exhibition maker, teacher, and writer. He is a partner of the design studio Wkshps, co-artistic director of FRONT International 2021, and founder of P!. In 2015, he received the Cooper Hewitt's National Design Award for Communication Design.