With and without a firm grasp — a Ramadan calendar
Inga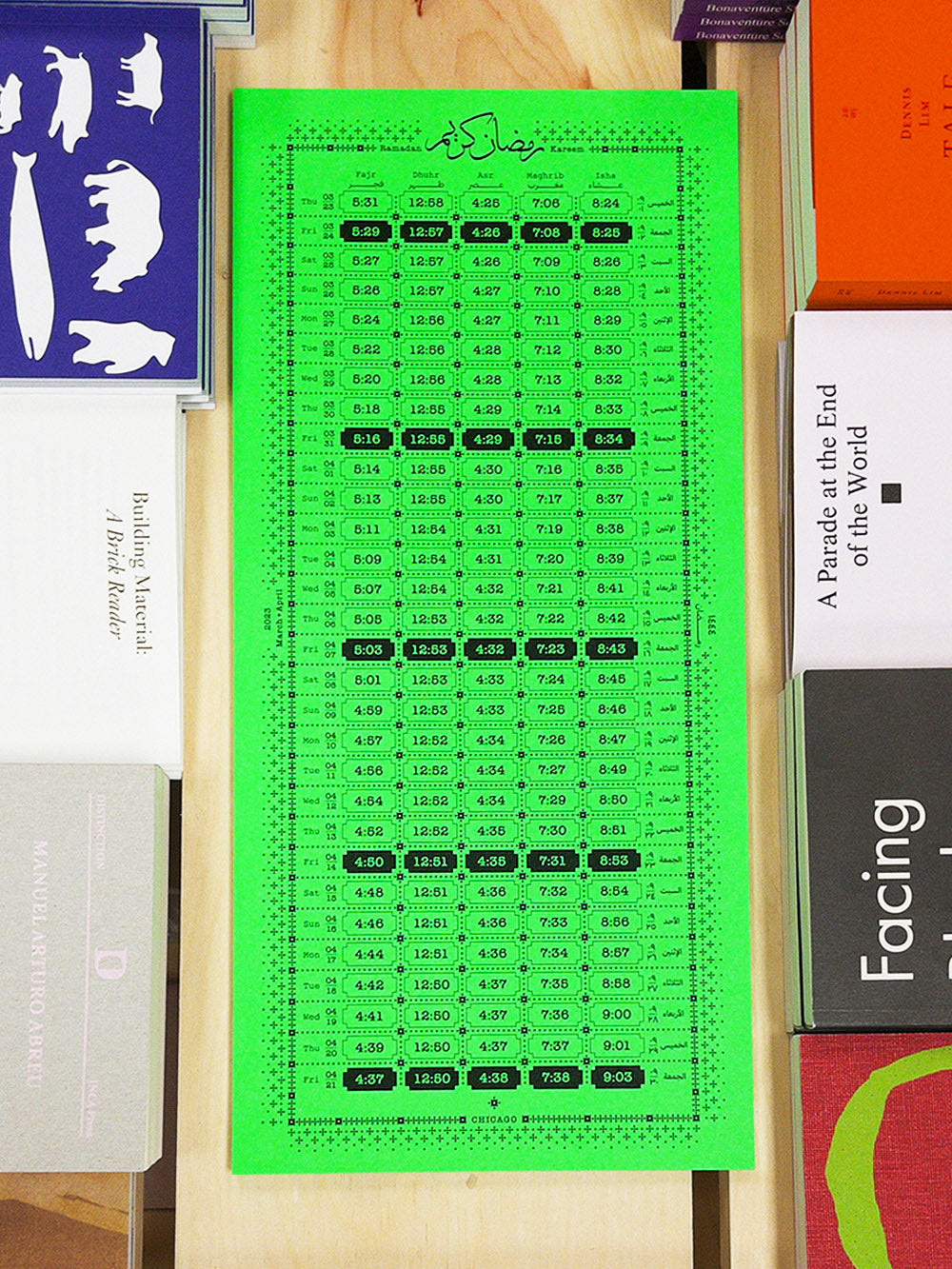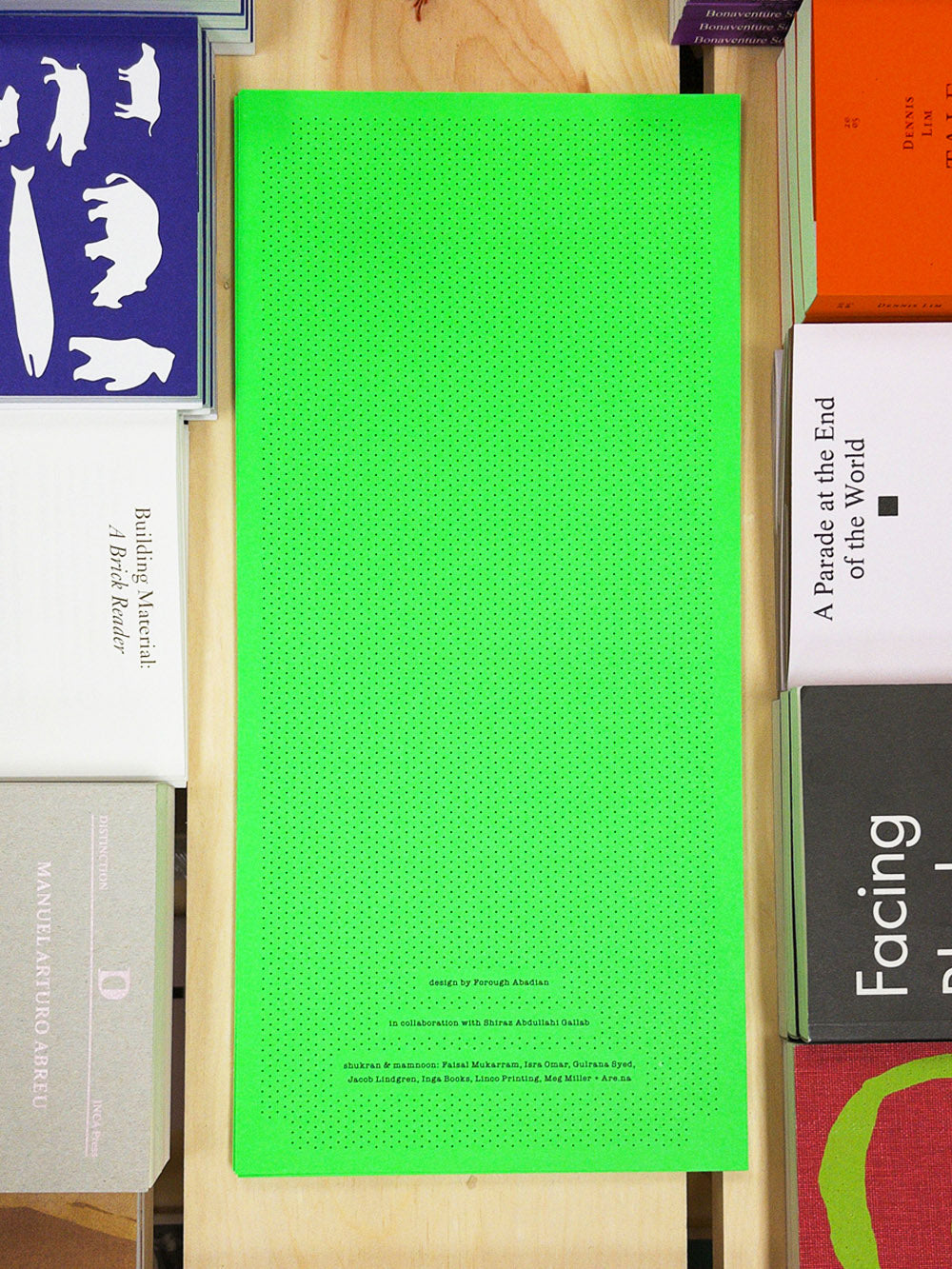 With and without a firm grasp — a Ramadan calendar
Inga
with Shiraz Abdullahi Gallab
For a version with included donation, click here.
Ramadan is the ninth month of the Islamic Hijri calendar, and it began on March 23, 2023 (1444 H). In preparation of this year's holy month, Forough Abadian and Shiraz Abdullahi Gallab designed and produced a printed Ramadan calendar (also known as imsaakiyat Ramadan), which was circulated to masjids and organizations throughout the city. Forough and Shiraz sought inspiration from existing prayer timetables, which assist Muslims in practicing salah (prayer) and sawm (fasting). The timetables that were referenced feature generous designs that weave together time, space, and numbers with great care, balancing humanist expression with the expected functionality of a spreadsheet-calendar. With and Without a Firm Grasp celebrates the interdependent nature of designing around Islamic practice, circulating printed matter, and centering one's daily decisions around the Ummah.
More background on this project here.  ↗
Donations will be forwarded to Inner-City Muslim Action Network (IMAN). IMAN is a community organization that fosters health, wellness and healing in the inner-city by organizing for social change, cultivating the arts, and operating a holistic health center. IMAN models an integrative approach that employs holistic interventions to address a spectrum of structural and systemic injustices, incorporating primary and behavioral health; artistic expression; leadership development; organizing and advocacy; housing; and job training, in an effort to substantially increase the quality of life for people in marginalized communities.
Published by: Inga and Shiraz Abdullahi Gallab
Designed by: Forough Abadian
Year: 2023
Dimensions: 7 x 15 in.