Revue Faire no.14: A series of posters: CDDB Théâtre de Lorient by M/M (Paris).
Éditions Empire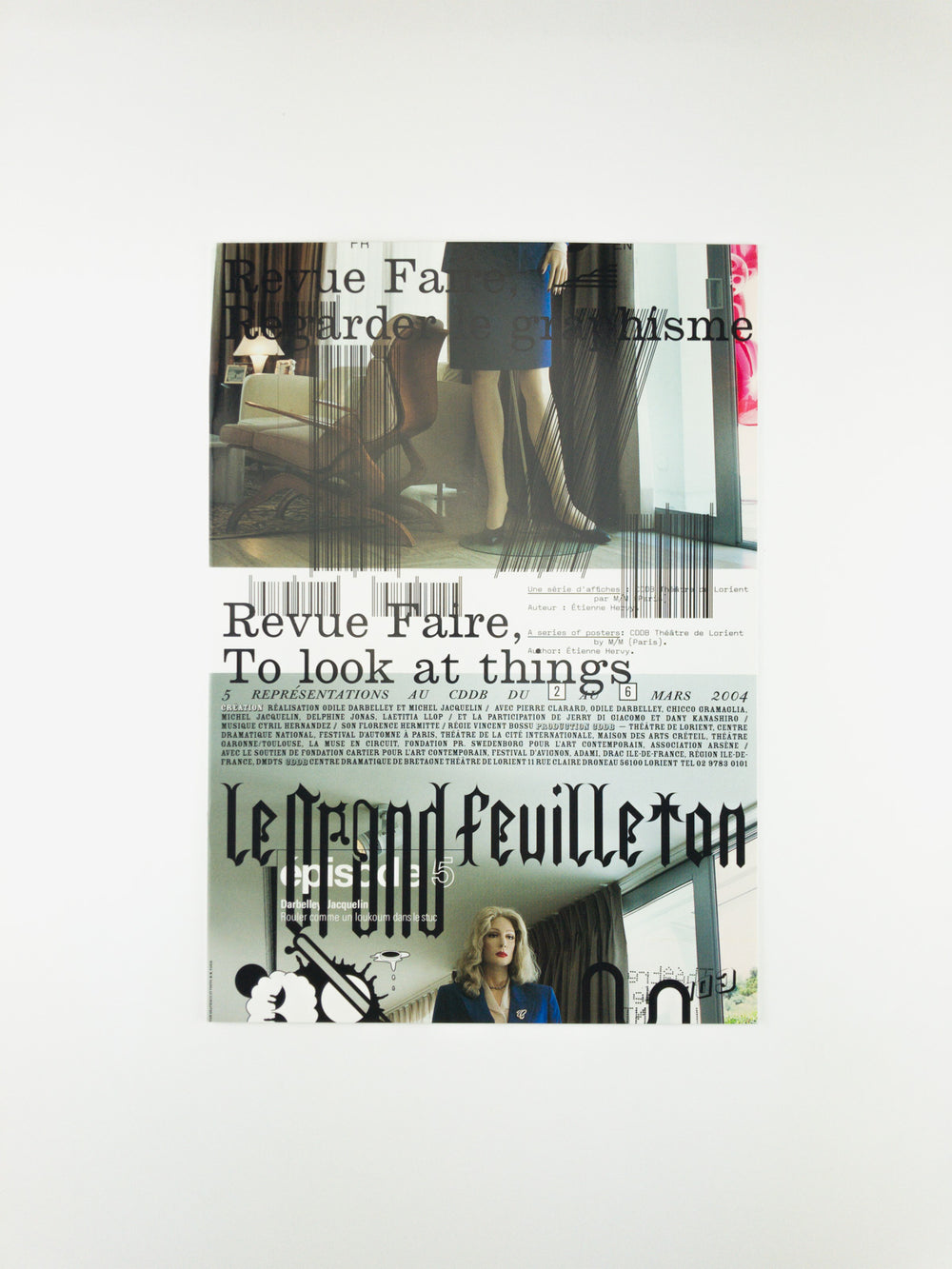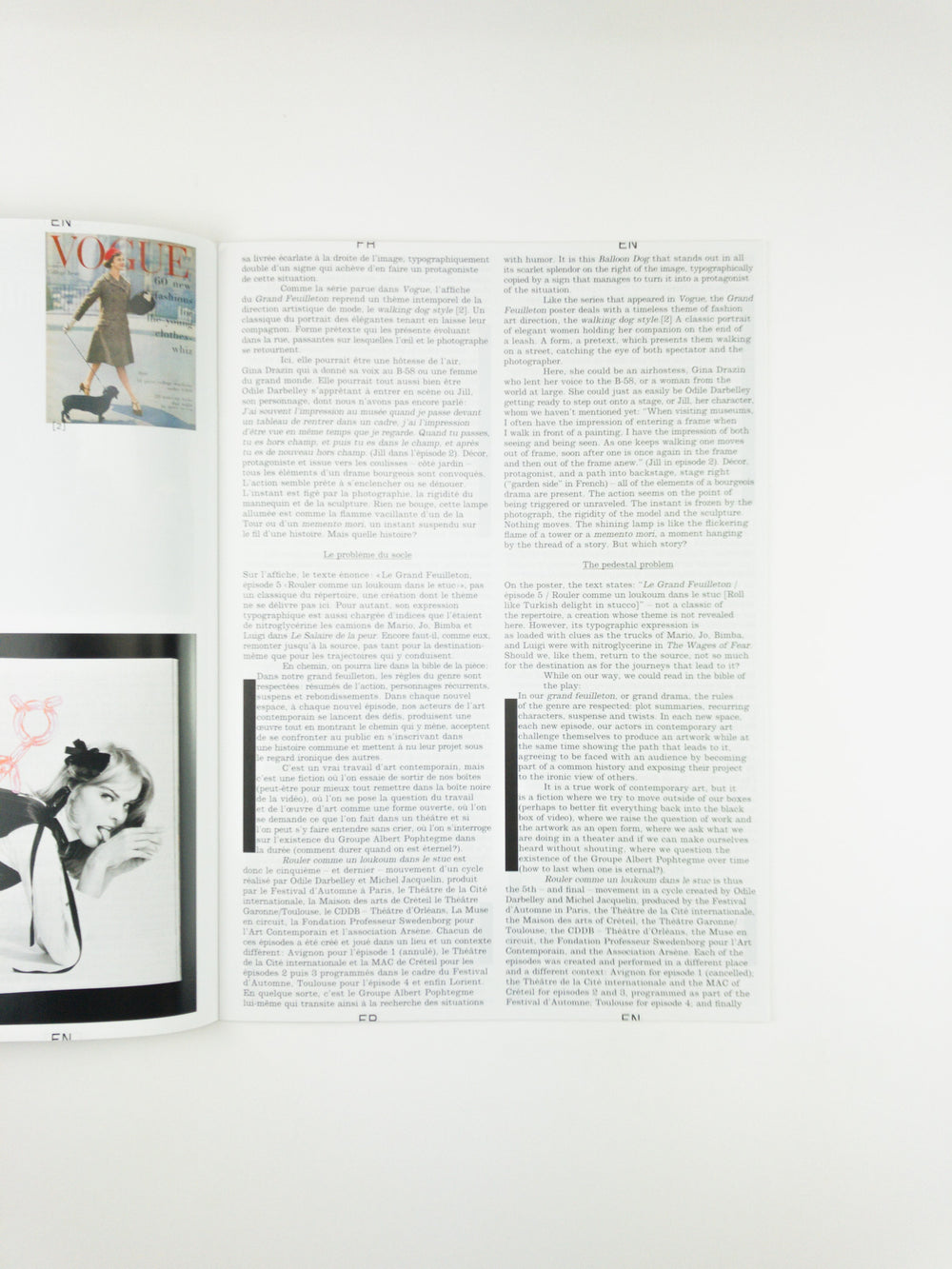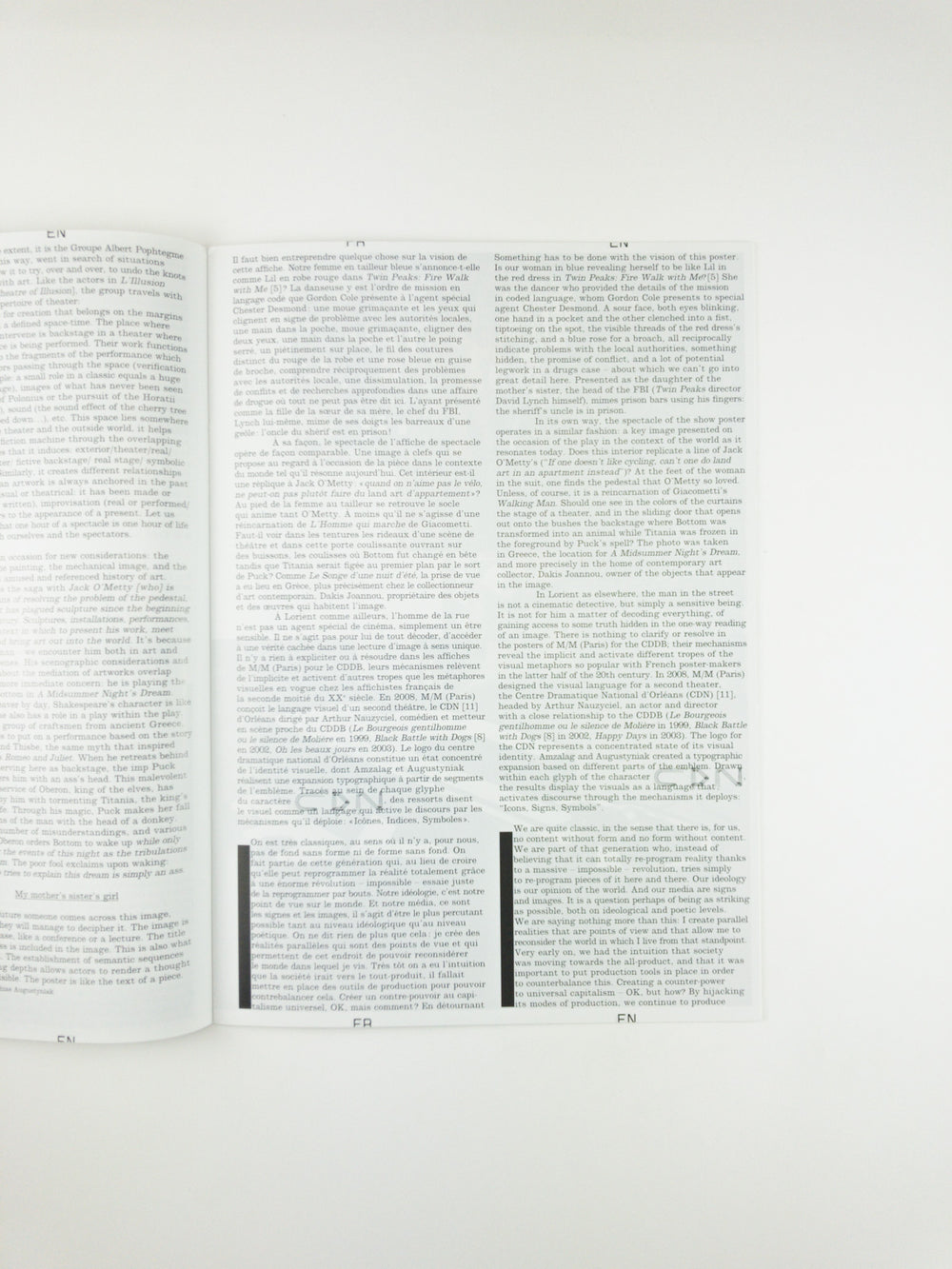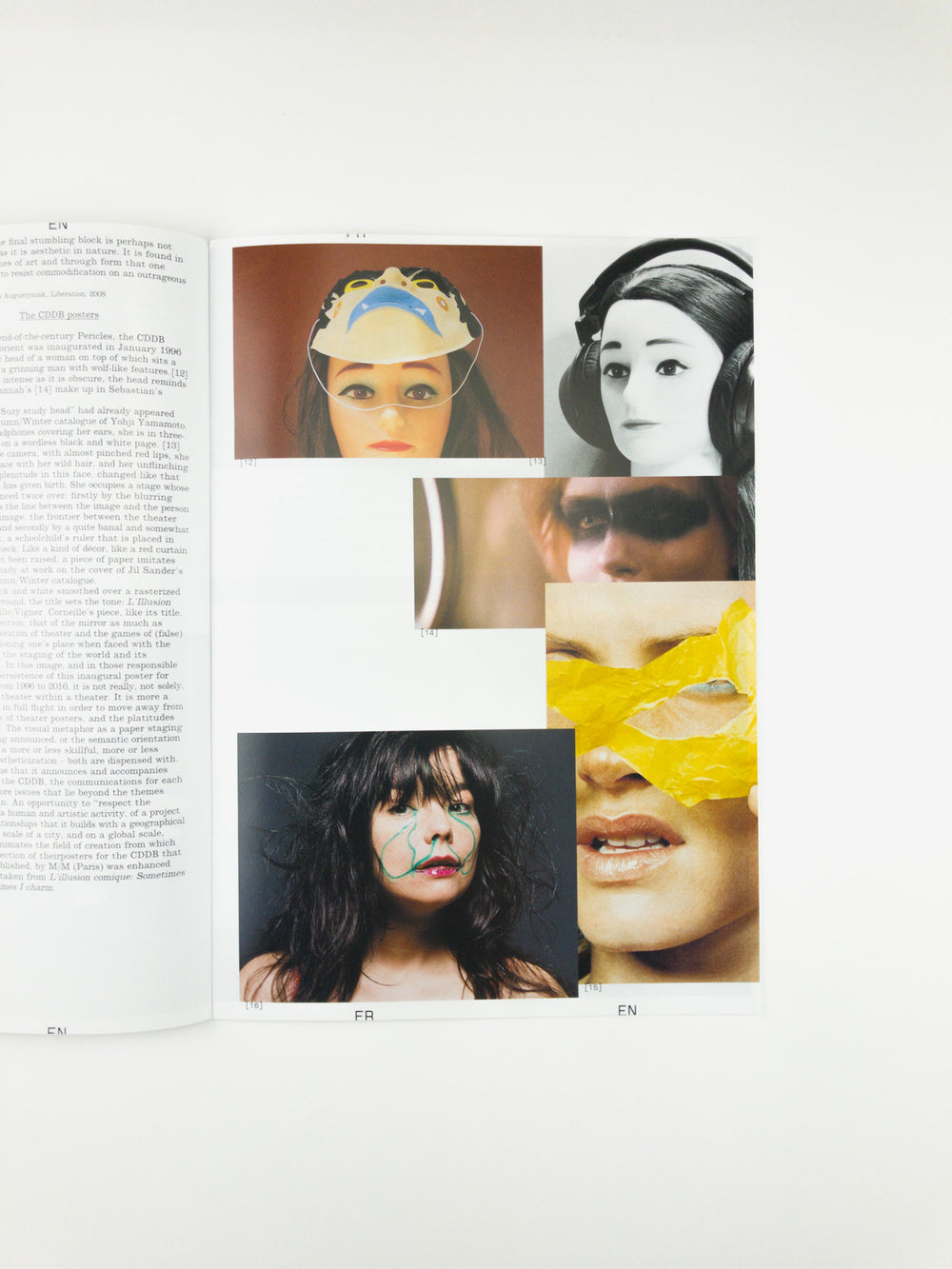 Revue Faire no.14: A series of posters: CDDB Théâtre de Lorient by M/M (Paris).
Éditions Empire
A series of posters: CDDB Théâtre de Lorient by M/M (Paris). Author: Étienne Hervy

The poster, more particularly the event poster, is a building block in the identity of French Graphic Design, in the way it organizes itself, presents itself, and states itself. However, despite being developed over 15 years by one of the major Graphic Design studios with a reputation that has been established on an international scale, the work of M/M (Paris) for the CDDB (Centre Dramatique de Bretagne) Théâtre of Lorient has largely not been examined in relation to this tradition.

The posters made by M/M (Paris) for the CDDB are remarkable on more than one level: the timescale of the work, for one, along with the consistency of its principles (black and white text related to a photograph reproduced in four colors), and the power of the relationship that exists between Graphic Designers and their client, CDDB director Eric Vigner. If that is not enough, one can also highlight the critical dimension of these posters, as much in relation to theatre as Graphic Design, while also emphasizing their singularity and their innovative character, in direct rupture with the habits of the French cultural poster.

We could continue to argue over the necessity of dealing one-by-one with the points raised by this work, but we prefer to look at it as the unpublished journal of M/M (Paris) that speaks about them, their work, and the world. "But it is not like surfers who advocate 'surf' culture. We are not advocating a Graphic Design culture" (M/M (Paris)). Commissioned by, and an integral part of, the CDDB project, these posters are intimately linked to the career of M/M (Paris), and they contain numerous fragments from it: voyages and busy places, steps along their route, traces of other projects, such as catalogues by Yohji Yamamoto, or a collaboration with Björk who, photographed during the making of the cover for her Vespertine album, became, with photographer Inez van Lamsweerde, the protagonist of Duras' Savannah Bay. It will therefore be necessary to follow the trail laid by these clues, and to propose a reading of it.