The Contest of the Fruits by Slavs & Tartars
MIT Press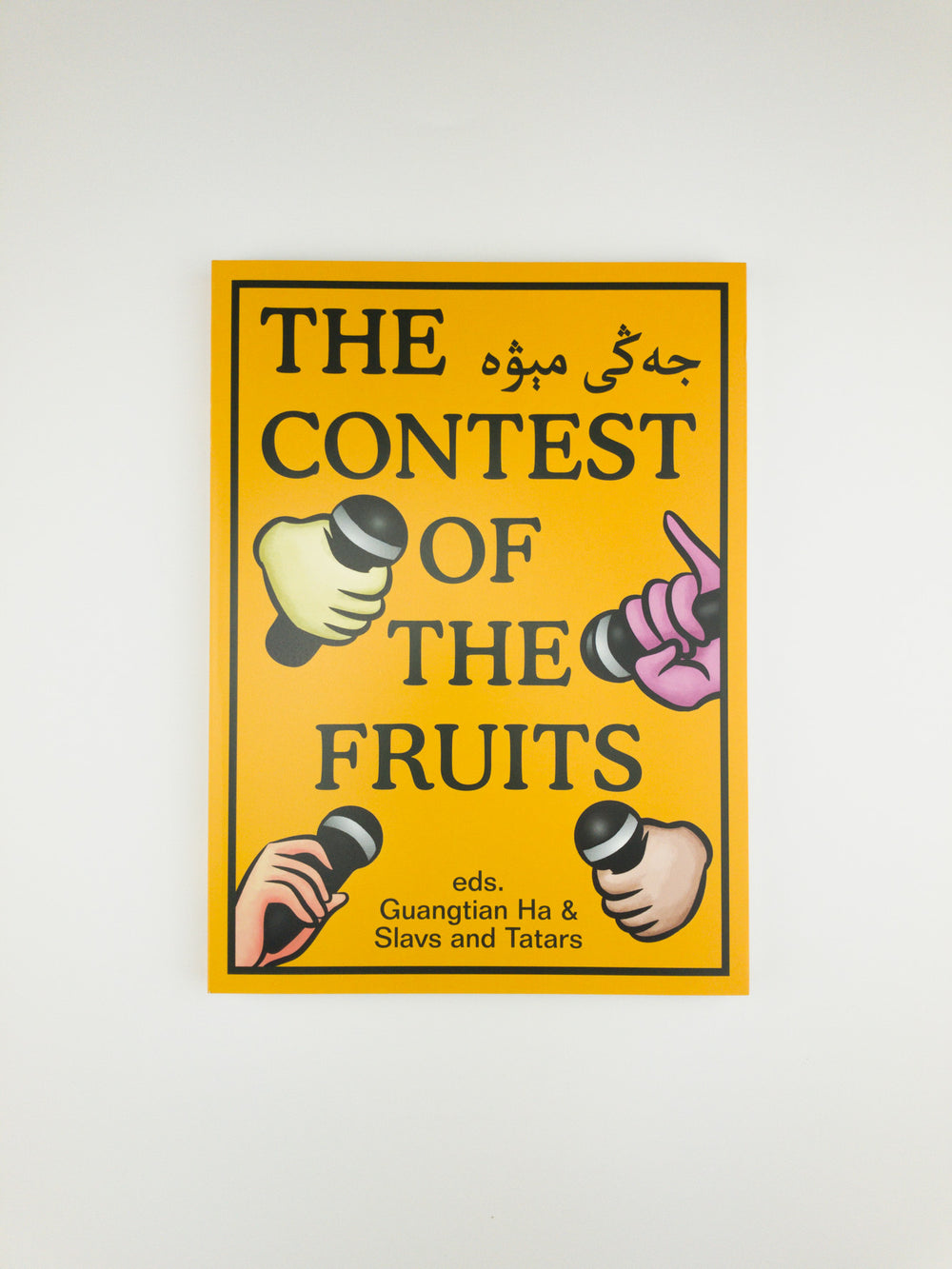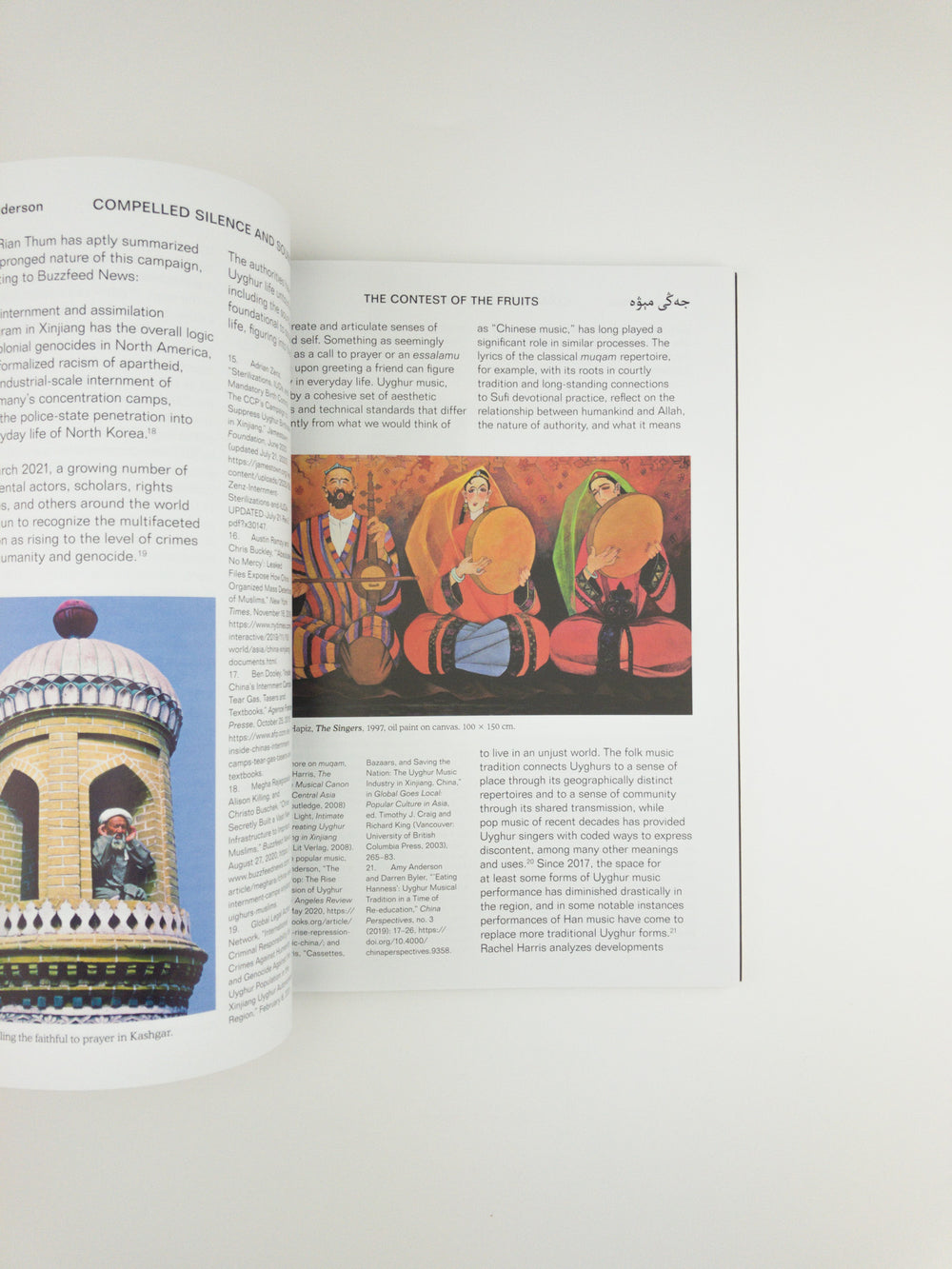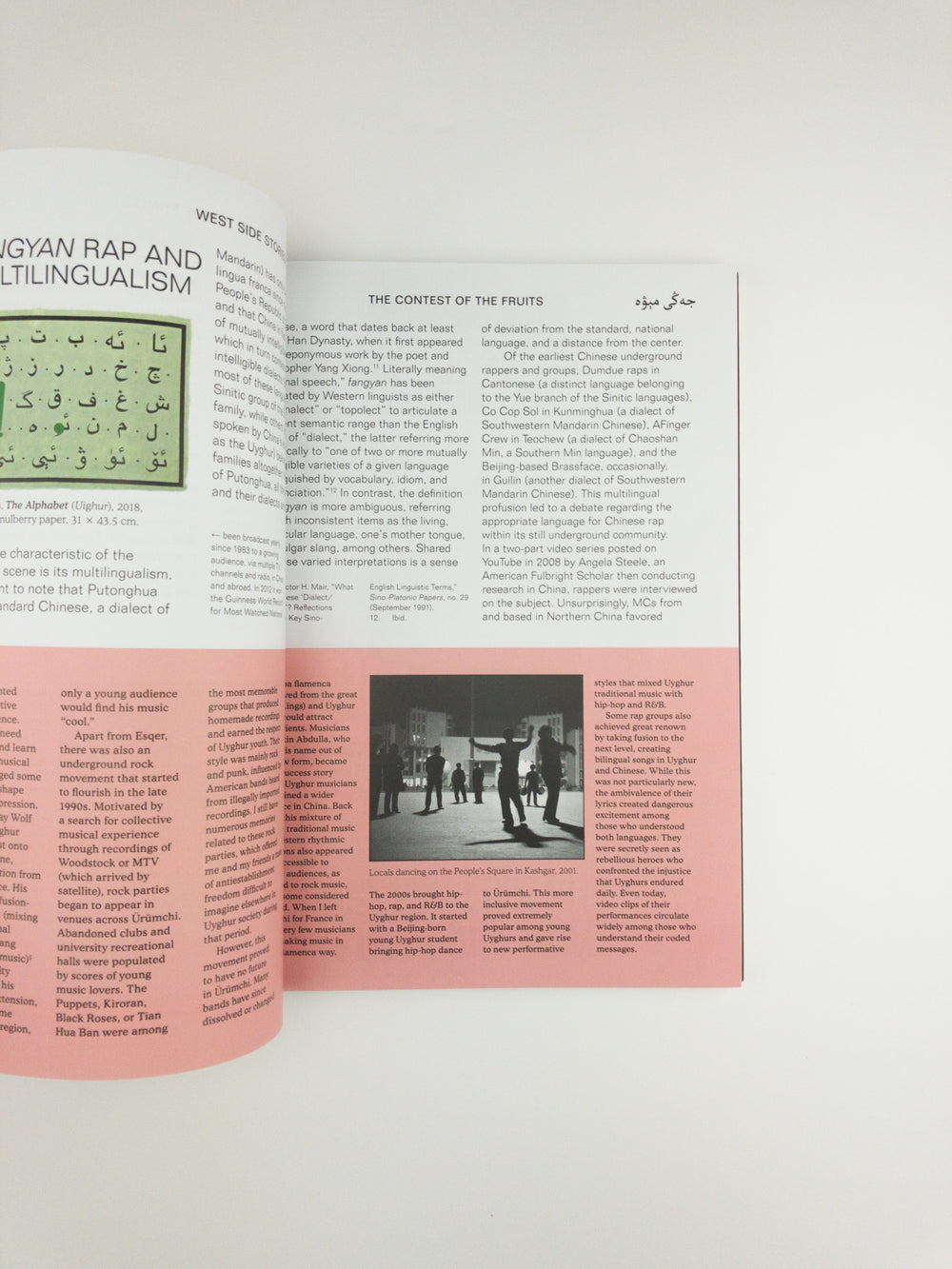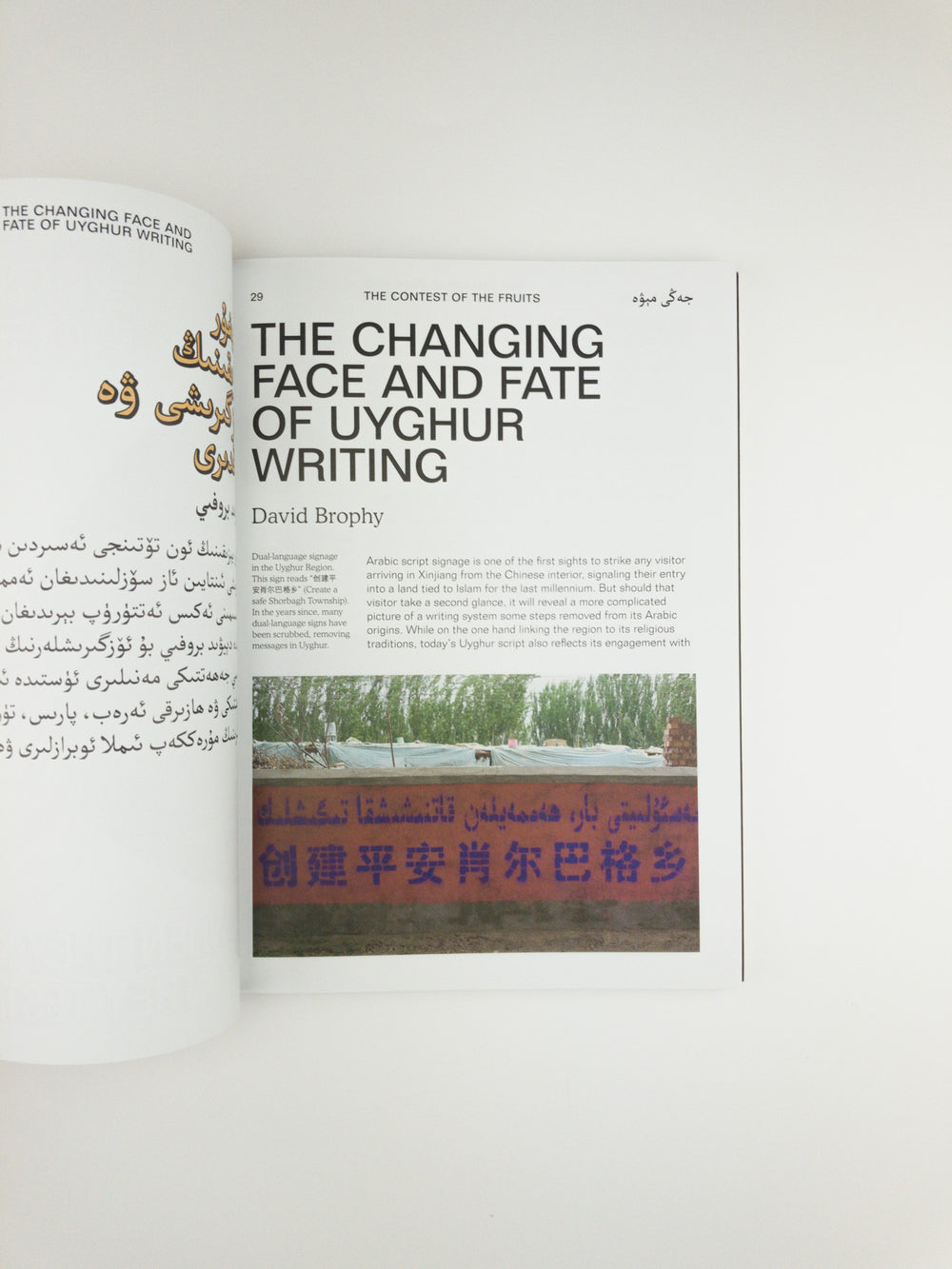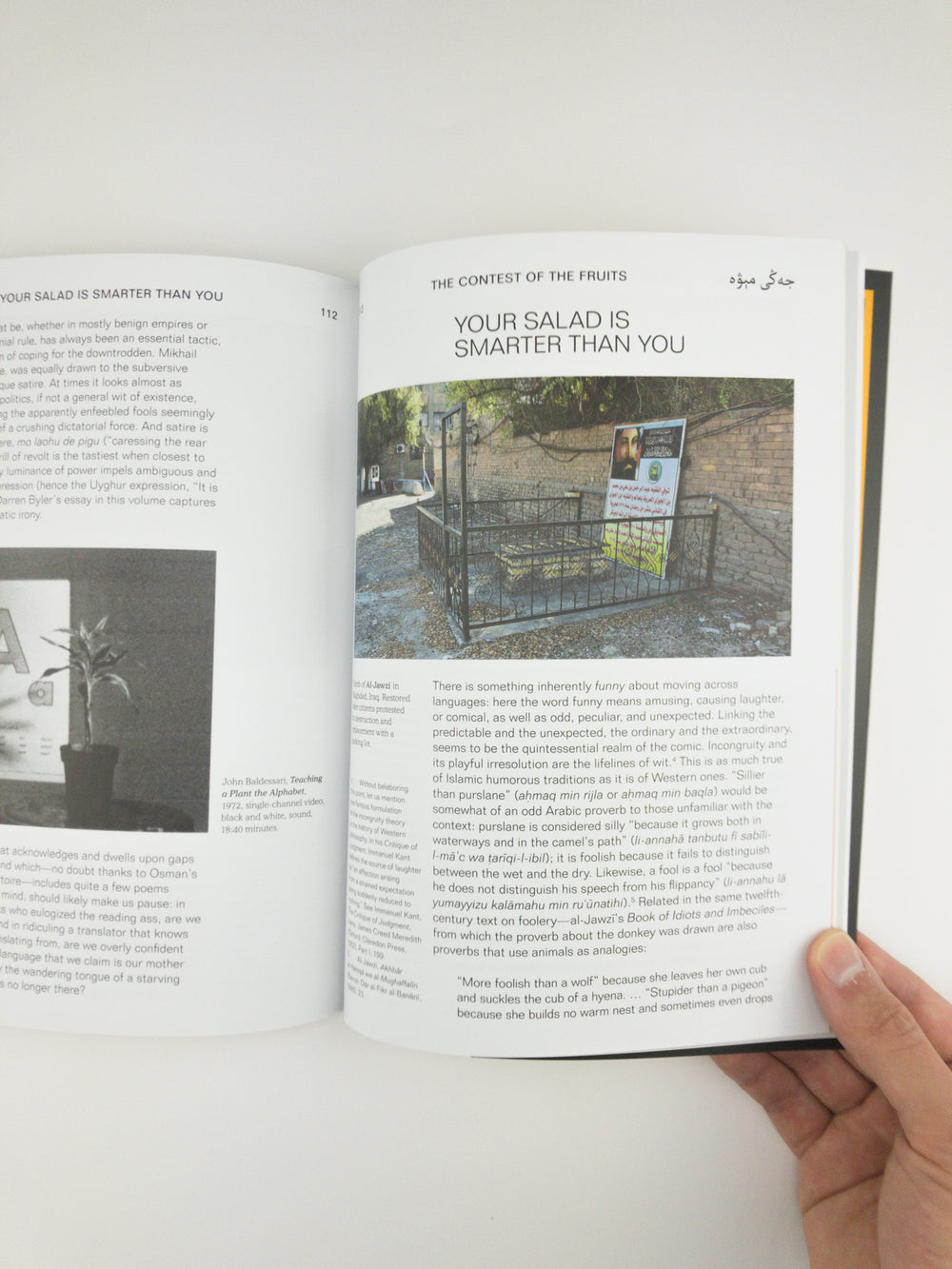 The Contest of the Fruits by Slavs & Tartars
MIT Press
A satirical poem about the rivalry of various fruits becomes a point of departure for investigations of tolerance and identity in a pluralistic world.
The Contest of the Fruits takes a nineteenth-century Uyghur satirical poem as a departure point for investigations of language, politics, religion, humor, resilience, and resistance in a pluralistic world. Composed at the crossroads of multiple civilizations and empires and born of the Uyghurs' liminal position at the edges of Islam and the frontiers of China, "The Contest of the Fruits" captures a world in which borders are gateways rather than dividing lines. The poem, highly performative, embellished with verbal flourishes, and featuring the ribald rivalry of such fruits as mulberry, pomegranate, quince, and pear, may be the first Turkic rap battle.
The book, which accompanies a project by the art collective Slavs and Tatars, brings together artists, academics, poets, and performers to create a visually compelling volume that deploys different registers (high and low) to examine subjects often considered mutually exclusive (for example, religion and hip-hop). It offers essays by leading scholars and journalists that cover topics ranging from language politics to the prominence of Uyghur rappers in China. Shorter "pop-out" texts take a more tentacular approach to Uyghur culture, sampling poetry by diaspora Uyghur poets and discussing such subjects as calligraphy, Uyghur pop music, mäshräp, and the Sufi practice of Samāc.

Editors: Guangtian Ha and Slavs and Tatars
Year: 2021
Pages: 160
Cover: Softcover
ISBN: 9780262542517
Language: English