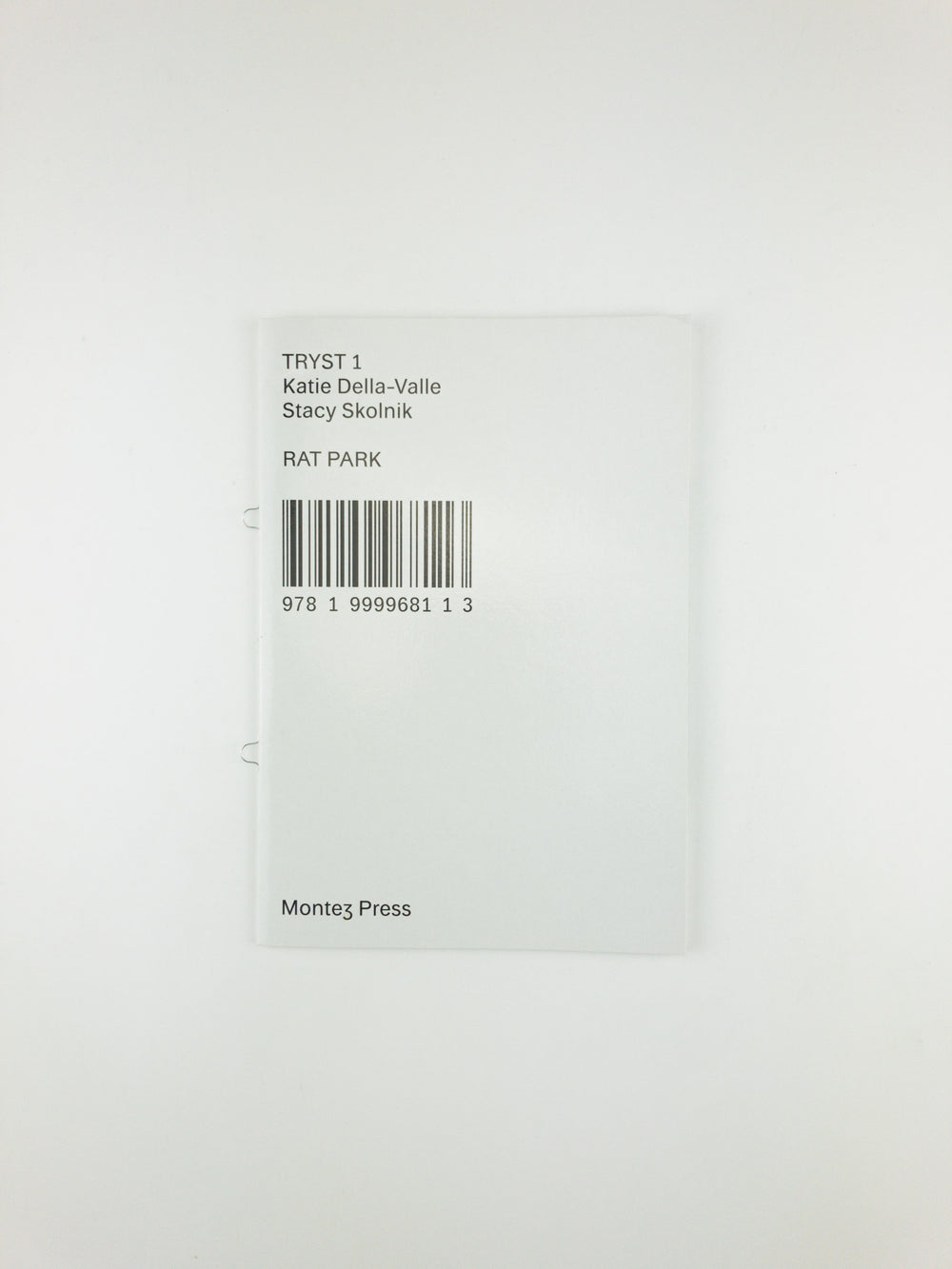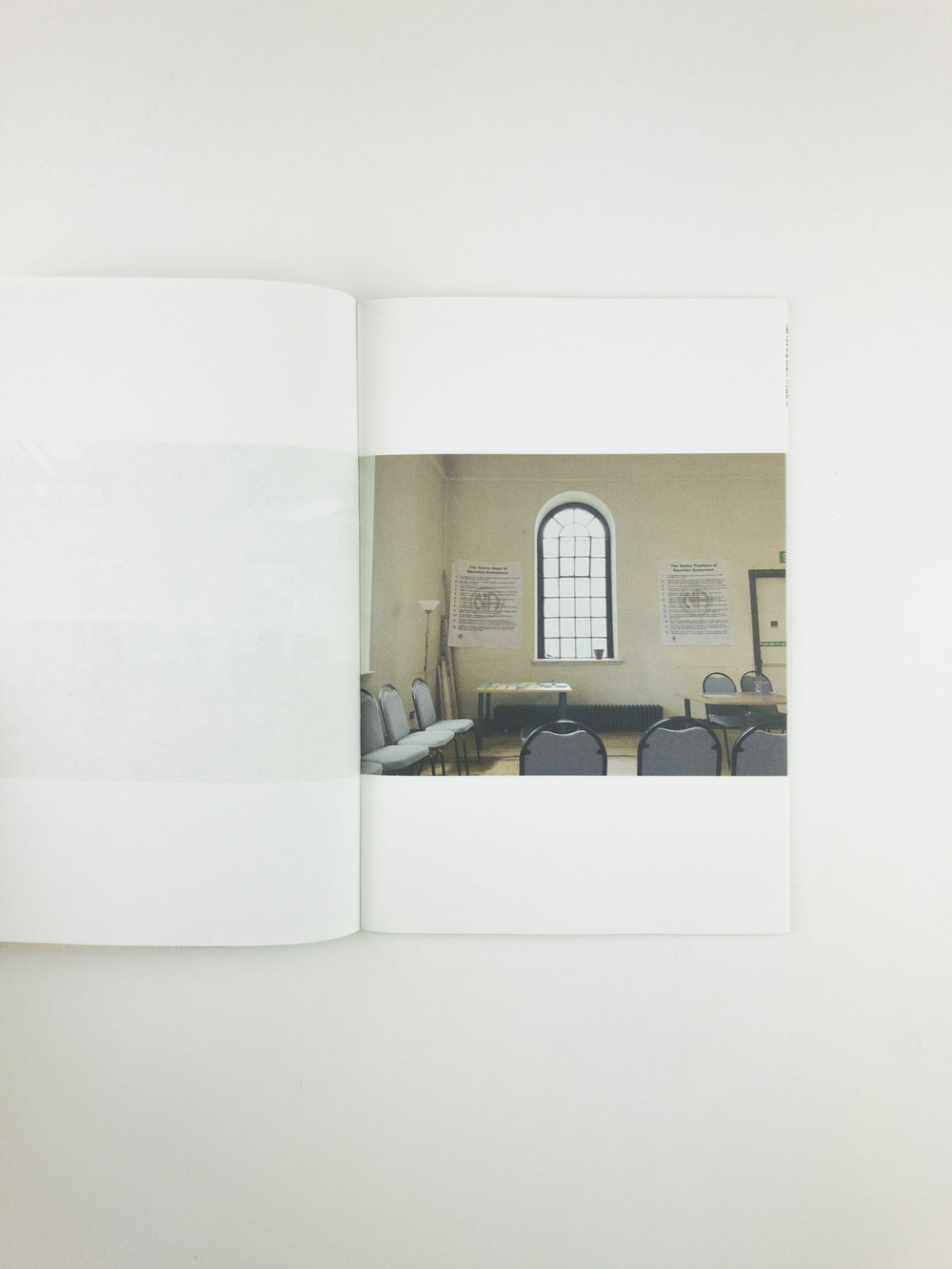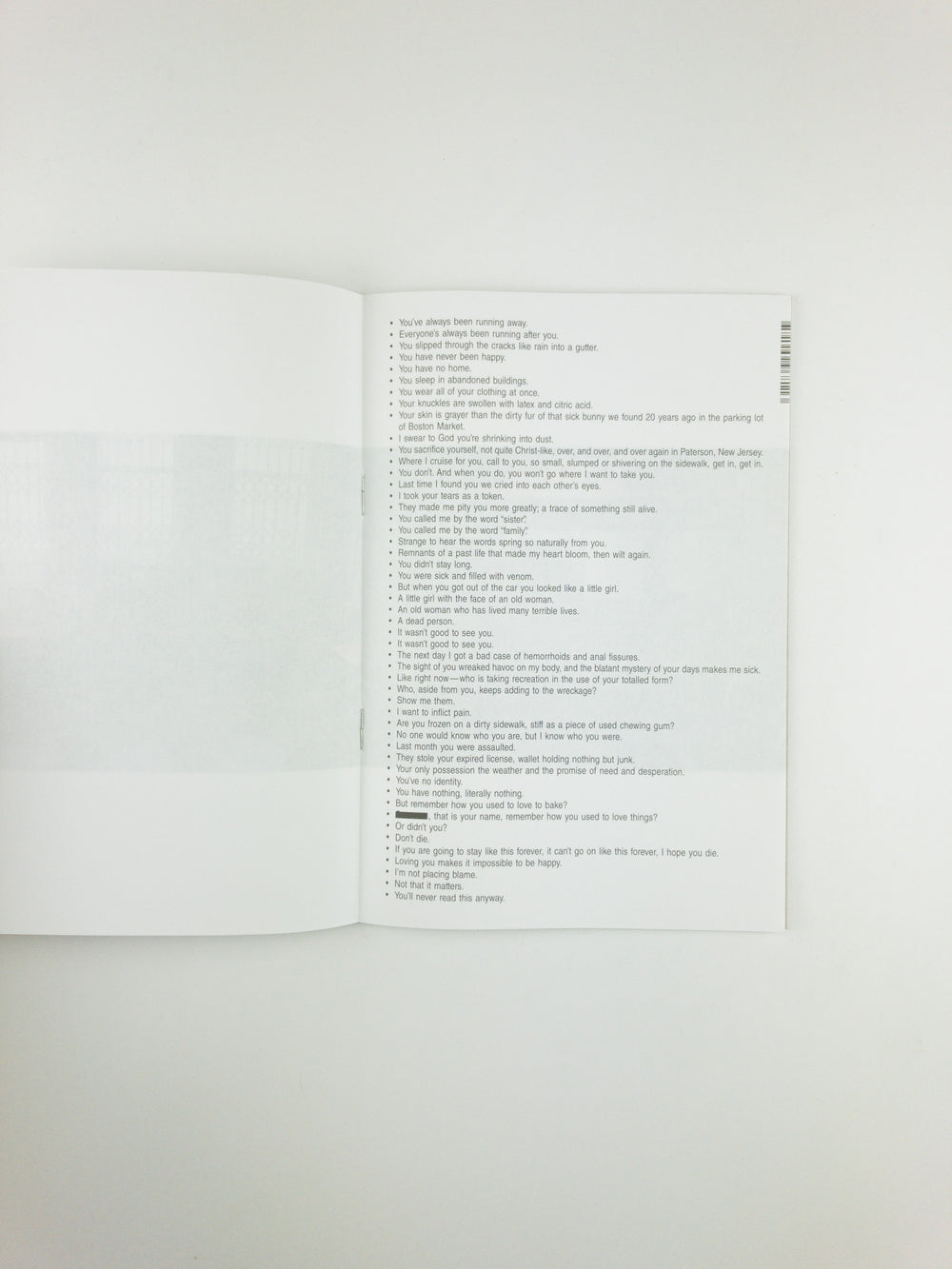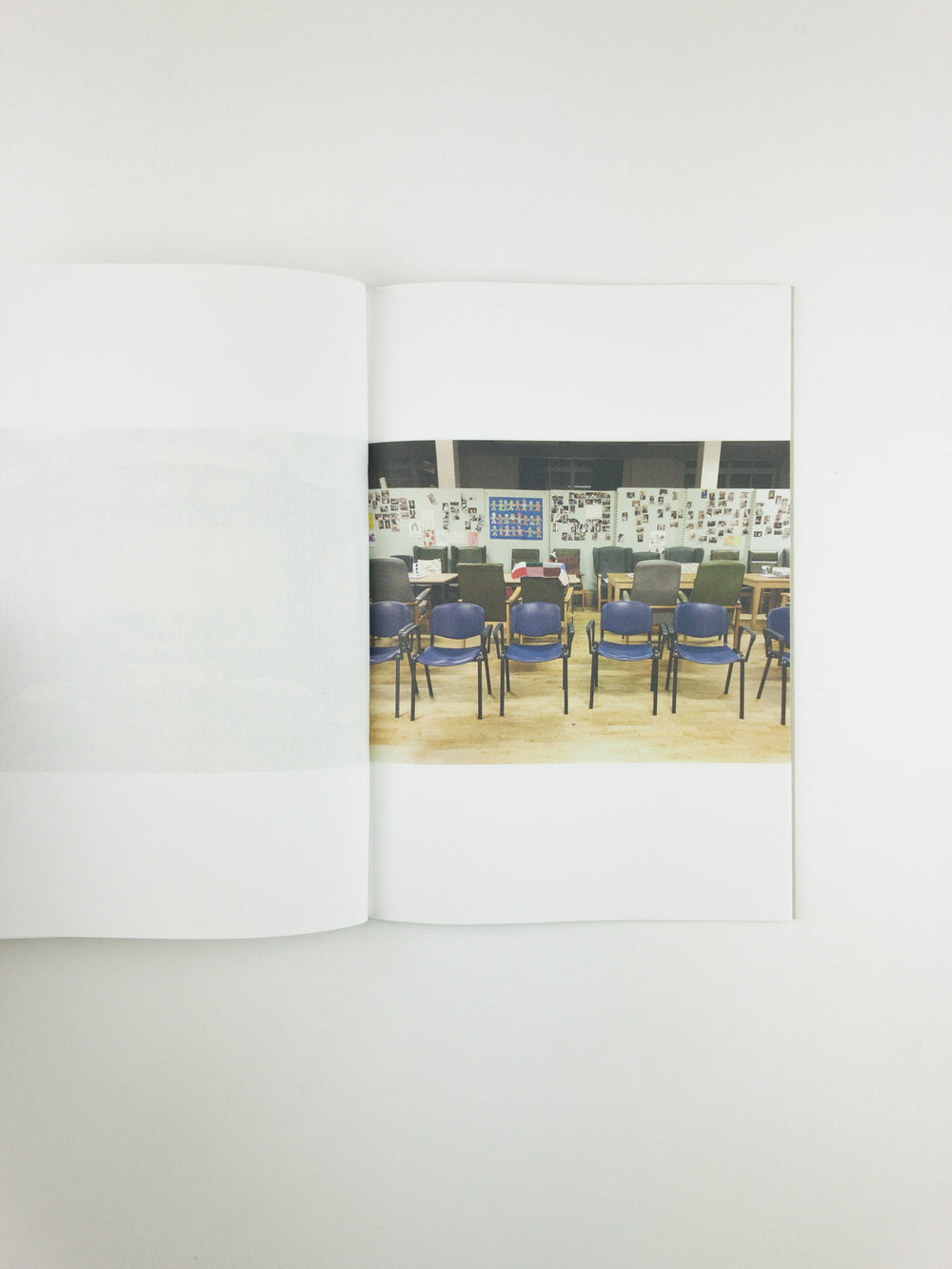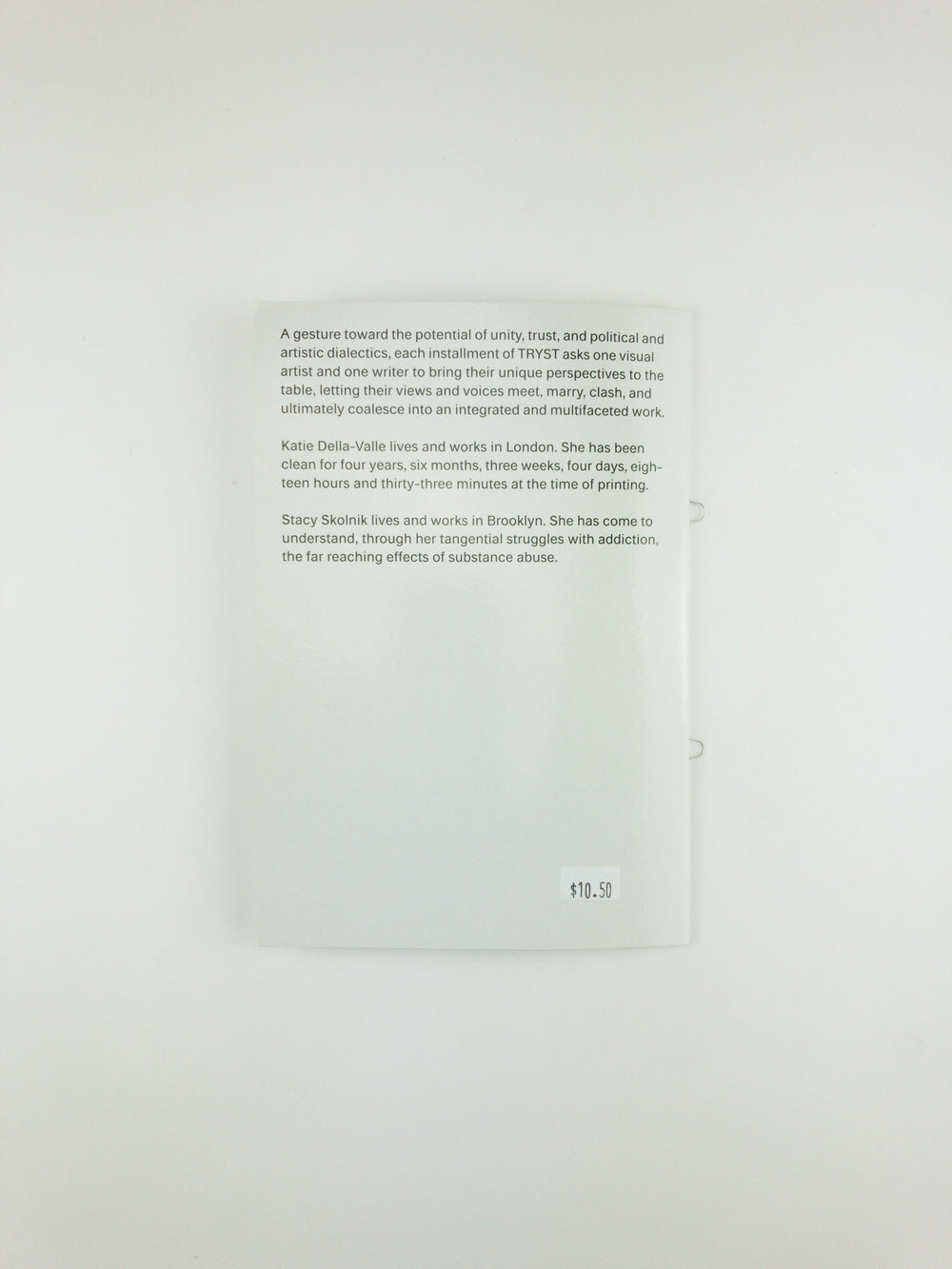 Rat Park is the solemn first installment of Tryst, a series that pairs artists and writers from varying perspectives with the goal of clashing, sharing, learning, and ultimately collaborating to create a publication. Rat Park brings London based artist, Katie Della-Valle, and American poet, Stacy Skolnik, together to reflect on their personal experiences with drug addiction. Their work shines a flickering light on the long, infectious arm of the disease, departing from the immediate suffering of addiction, to focus on the devastation of living in its shadow and the unending struggle of the recovery process. Katie Della-Valle's haunting images of empty church basements, recovery clinics, and community centers are the locations of twelve-step program meetings. Their banality reminds us of the recovering addict's everyday struggle, the counted days and minutes clean, the wound healing in perpetuity. The absence of subjects in these images is reflected in an accompanying poem by Stacy Skolnik; a raw and silent shout to a suffering relative. Rat Park refuses to conclude with optimism because recovery from addiction is marked by constant uncertainty. Rather, we are left wondering: where are those affected by the disease right now? Have they used? Are they safe? Will they be back for another meeting?
Katie Della-Valle lives and works in London. She has been clean for four years, six months, three weeks, four days, eighteen hours and thirty-three minutes at the time of printing.
Stacy Skolnik lives and works in Brooklyn. She has come to understand, through her tangential struggles with addiction, the far-reaching effects of substance abuse.
Author: Katie Della-Valle, Stacy Skolnik
Year: 2018
Pages: 28
Dimensions: 14.3 x 21 cm
Binding: Staple Bound
Cover: Softcover
ISBN: 
978-1-9999681-1-3
Language: English